Amarillo Attractions are Worth a Road Trip Stop
Story and photos by Charles Williams

Charles is the editor for Pursuits with Enterprise. Email the author.
From buried Cadillacs to monster-size steaks, this Panhandle town offers a true taste of Texas.
The city of Amarillo was immortalized in the ode to an early rising rodeo cowboy, "Amarillo by Morning." But this Texas town features more than just bucking broncos and saddle sores.
Did you know the city was once the "Helium Capital of the World" or that the second-largest canyon in the United States is only minutes away?
Many roadtrippers pull over to get some shut-eye, gas up and get back on Interstate 40. But next time you're driving the long stretch between Albuquerque and Oklahoma City, consider staying overnight to see Amarillo's worthwhile attractions.

Seek Out Culture
Cadillac Ranch
Cadillac Ranch is public art, a living canvas, an eyesore — take your pick.
In 1974, a group of artists buried 10 Cadillacs nose down into the ground in a wheat field near Interstate 40. The installation was moved 2 miles west in 1997.
The partially buried Cadillacs date from 1949 to 1964, and each has a different tail fin. All are inclined at a precise 52-degree angle, roughly the same as the sides of the Great Pyramid of Giza in Cairo, Egypt.
People from around the world stop to spray-paint the cars, which is encouraged. A group of women spray-painted a Danish flag on a hood and asked me to take their photo. Five minutes later, the flag was painted over, a victim of the constantly evolving artistic masterpiece.

American Quarter Horse Hall of Fame & Museum
Even if you're not a cowboy, a visit to this state-of-the-art museum is interesting.
In the 1600s, settlers in Virginia and the Carolinas began to develop a new horse breed called the American Quarter Horse, named for the quarter-mile race at which it excels. The animals were used to hunt, clear land, transport armies and race short distances. Quarter Horses are one of 17 defined colors — the most common is sorrel, a reddish-brown color.
The museum's impressive Grand Hall features horse bloodlines etched in the floor. Learn about inductees such as Joe Kirk Fulton, the first mounted mascot for Texas Tech University, or Rugged Lark, who served as an equine event ambassador to the 1996 Olympics.

Eat Somewhere Memorable
Big Texan Steak Ranch
Texas can be described in two words: big and beef.
R.J. "Bob" Lee opened the Big Texan Steak Ranch in 1960 along Route 66, and its lanky cowboy sign marked the iconic stop. The steakhouse and sign moved to its busier Interstate 40 location in 1970.
The restaurant's legendary "72-ounce steak dinner challenge" has been ongoing since the 1960s. The rules are simple: if you can eat a 72-ounce steak (roughly 4 ½ pounds), salad, baked potato, roll and shrimp cocktail in under an hour, the meal is free. Otherwise, you're out $72. The restaurant even provides a live stream of the challenge.
More than 60,000 have tried and almost 10,000 have succeeded. Molly Schuyler, a competitive eater, is the world record holder, downing three dinners in under 20 minutes. But even Schuyler was bested by Sarai, a local zoo lioness who ate the steak in 80 seconds.
The Big Texan also has an arcade, microbrewery, gift shop and horse motel with a Texas-shaped pool. Is it touristy? You bet. But you have to go anyway.
Sidekicks:
If you have a hankering for a hamburger, Blue Sky hits the spot. Green chiles from Hatch, New Mexico, and hand-battered onion rings put this burger joint over the top. Smoked meat lovers should head to Tyler's Barbecue, where everything is made from scratch.
Tacos Garcia has been serving Amarilloans at several locations since 1988, and many locals also recommend Jorge's Mexican Bar & Grill. Both places serve delicious Mexican food.

Enjoy the Lure of the Open Road
Jack Sisemore RV Museum
This museum is a nod to the folks who love to travel but also like a cozy bunk along the way. You'll find RV models here from the 1930s through the 1970s.
Museum highlights come from several manufacturers: a 1935 Torpedo, the world's oldest Airstream; the 1948 Flxible Bus used in the Robin Williams movie "RV"; a 1974 Itasca motorhome, the first built; and a 1953 Fleetwood, the oldest in existence.
Visitors can go inside the RVs, so kids love to explore the museum and older folks can't help but reminisce.
Route 66
Amarillo is mentioned in the famous song "(Get Your Kicks on) Route 66," and the historic roadway spans 13 blocks along Sixth Street. Buildings constructed in many architectural styles — Spanish Revival, art deco and art moderne — house restaurants, antique stores and nightspots.
One of my favorites buildings was the Natatorium, opened in 1922 as an indoor swimming pool and converted into a ballroom in 1926. Tommy Dorsey and Duke Ellington performed before the Natatorium closed as a music venue in the 1960s. Now, it's an antique store.
Amarillo's Route 66 district was added to the National Register of Historic Places in 1994.

Get Close to Nature
Palo Duro Canyon State Park
The second largest canyon in America, Palo Duro, is an easy 30-minute drive from Amarillo.
But "The Grand Canyon of Texas" features something at the bottom you won't find at its larger kin in Arizona — a foot-stomping, knee-slapping musical called "Texas." The show is performed only in the summer.
The canyon also features horseback riding, hiking and birdwatching. The three rim cabins have outstanding views of the 800-foot walls, which take on a warm glow at sunrise and sunset.
Amarillo Botanical Gardens
Native plants are showcased in 4 acres of seasonal gardens, and an indoor tropical conservatory features a soothing waterfall.
A new Japanese Garden opened in 2018. Its tea house is a great place to relax near a koi fish pond.
Check the calendar for special events such as "Music in the Gardens," "Samplin' Under the Stars" and "Christmas in the Gardens."

Cadillac Ranch
Watch travelers spray-paint Cadillacs buried in the ground on the outskirts of Amarillo, Texas.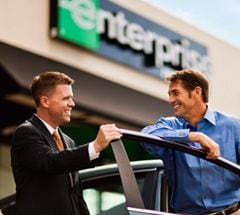 Start A Reservation
Enjoy fast and easy car rental bookings from Enterprise Rent-A-Car at one of our 7,200 branches in cities, airports and neighborhoods near you.
Reserve Now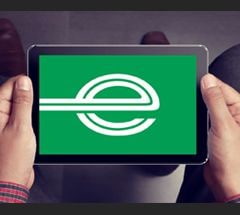 Email Offers
Don't miss an excuse to hit the road: our latest offers delivered to your inbox.
Sign Up