Soul Food Road Trip Through Georgia
Story and photos by Joe Rogers

Joe is a freelance travel writer and photographer based in Denver, Colorado. See more of his work at The Travlin' Joe or on Instagram.
Follow along as we eat heartily and well in Savannah and Atlanta.
Two perfectly fried pieces of chicken, a slab of golden-brown cornbread, candied yams and fragrant cooked greens – an everyday lunch for some, but for me, a treasured rendezvous with one of my greatest loves: soul food.
On a recent road trip through Georgia, my wife, Hailima, and I eagerly tucked into the meal before us at Sisters of the New South in Savannah's Victory Heights neighborhood. In between bites, I praised the food. Hailima, who'd quietly been enjoying her meal, laughed and said, "You didn't live until you met me. I've brought so much flavor to your life."
She's right. I'm from the Midwest. My culinary roots consist of tuna casseroles, meatloaf, pasta, potatoes and Dad's mystery dishes based on creamed corn. Never much seasoning in any of it — and absolutely no spice. Hailima and her family definitely get credit for my more developed palate.
What we Americans know as soul food has its culinary roots in the Deep South, though not all Southern cooking is soul food. Served during Emancipation celebrations and church gatherings in the 19th century, the flavorful dishes were then transported across the country by African Americans during the Great Migration from the 1910s to the 1970s. Cooking soul food was a way to re-create home and to build new communities.
Soul Food vs. Southern Cooking
In the 1940s, "soul" was the label applied to much of Black culture, food included. Today, soul food's staples are found on menus throughout the United States. A typical meal starts with pork – ham hocks, pork necks, chitlins or chops — chicken (fried or smothered in seasoned gravy) or some type of fish. "Greens" may mean collards, cabbage, mustard, kale or turnip. Other side dishes include macaroni and cheese, candied yams and black-eyed peas. Cornbread and hot sauce are often on the table, too. Typical desserts are sweet potato pie, pound cake, peach cobbler or banana pudding.
Some historians say soul food possesses more intense flavors and seasoning, that it's saltier, spicier and sweeter than Southern cooking. Others note that traditional Southern dishes offer greater variety than those dishes considered strictly soul food. And some historians specify that soul food originated with cooks who had to make the most of what was available, often using ingredients not considered desirable at tables in wealthy homes.
I, for one, am grateful that tasty soul food recipes have been passed down through generations. After we'd cleaned our plates at Sisters of the New South, Chef Kenneth Brown told us, "I believe this is the food America was built on, and everything you just ate came from family recipes." Brown told us his 92-year-old mother comes in from time to time to cut cabbage alongside him. Smiling, he added, "If we've made you feel like you're eating at Grandma's on communal Sunday, then we've done our job."
Our desire to taste the area's great soul food fare as a way of exploring the roots of this American culinary tradition demanded that Hailima and I move on. From Savannah, we drove 250 miles northwest on I-75 to Atlanta, where we spent the next few days with Hailima's sister, Maya, and our nephew Rashaan. We ate out often, everywhere from Atlanta institutions to trendy new restaurants in up-and-coming neighborhoods, most of them within a 10-mile radius of downtown.
Eating Our Way Around Atlanta
Who's Got Soul, Chef Keith Kash's place in suburban Decatur, promises fall-off-the-bone oxtail, homemade seasonings and something called "hybrid" soul food, a healthier take on the classics. As promised, the oxtail was tender. Hailima sampled the baked chicken, collards and gooey mac and cheese, and all rose to the level of 100 percent gastronomic sorcery.
One evening, we visited Paschal's for dinner, in the Castleberry Hill neighborhood. The four of us chowed down on fried green tomatoes, "1947 Old Fashion Fried Chicken" and heaping portions of mac and cheese and greens, followed by award-winning peach cobbler. During the meal, Rashaan asked, "Did you always eat this food, Uncle Joe?"
I told the truth. "Yes and no. Growing up, fried chicken came from fast-food joints or grocery stores. Mac and cheese came from a box. And back then, if you'd have asked if I wanted greens, I'd have thought you were talking about an iceberg lettuce salad." Everyone at the table erupted in laughter.
At noon the following day, we sat down at the counter of Soul: Food & Culture, an upscale stall owned by Chefs Todd Richards and Joshua Lee inside Krog Street Market, just a half-mile from Martin Luther King Jr. National Historical Park. Here, soul food is presented in new ways, such as fried green tomatoes with spicy remoulade sauce and pimento cheese, Cheddar cheese hushpuppies made with collard greens and doused in red pepper honey and my favorite, a collard-loaded waffle topped with spicy fried chicken. Here's something else new — this is the only place I've ever heard a patron yell into the kitchen, "You know how to cook!"
Save Room for Lemon Pound Cake
Continuing on our seek-and-devour mission, we crossed over to Atlanta's west end to visit the 75-year-old The Busy Bee Café near Clark Atlanta University and K & K Soul Food, a Bankhead neighborhood landmark since 1968. The Busy Bee advertises "the best fried chicken around," and it certainly lived up to the hype. At K & K's, the pork chop and the sweet potato pie were worth the wait in line.
By 5 p.m., we were at the Manna House Café in Marietta, a 25-minute drive north of Atlanta. It's a quintessential, no-frills joint off the beaten path that serves terrific food. "I don't taste the food while I cook," Chef Thomas Alston told us. "I just feel like I got it, 'cause I've been at this since I was 10." Oh, he had it all right. The catfish, shrimp and turnip greens all were seasoned to perfection. Somehow, I managed to finish a thick slice of lemon pound cake as well.
Back in downtown Atlanta the next day, Hailima, Rashaan and I walked into Mary Mac's Tea Room, the last of the city's 16 tea houses that offered woman a chance to open and operate restaurants. Not much has changed since it opened in 1945, and made-from-scratch classics still are served daily. James Brown, the late Congressman John Lewis and the Dalai Lama all have dined here, and like them, we were treated to a complementary cup of warm pot likker (the tasty aftermath of long-simmered collard greens) with cracklin' cornbread to enjoy as we put in our orders for catfish and shrimp and grits.
A day later, sated and happy after our soul food journey through Georgia, Hailima and I began our 1,400-mile drive back to Colorado. Because of the local and regional foods we often seek out, our road trips always are more than where we go, who we meet or what we do. Culinary traditions tell stories of triumph over struggle, of innovation and of self-expression, and all these history lessons — most often, delicious ones — are on the plates brought right to your table.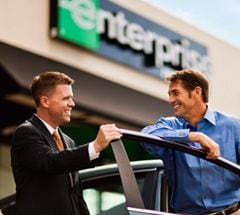 Start A Reservation
Enjoy fast and easy car rental bookings from Enterprise Rent-A-Car at one of our 7,200 branches in cities, airports and neighborhoods near you.
Reserve Now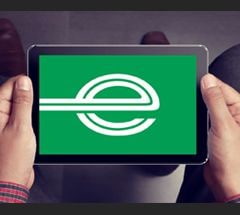 Email Offers
Don't miss an excuse to hit the road: our latest offers delivered to your inbox.
Sign Up