A Family Gathers for a Reunion in Georgia
Story and photos by Joe Rogers

Joe is a freelance travel writer and photographer based in Denver, Colorado. See more of his work at The Travlin' Joe or on Instagram.
Good company and home-cooked food make the holidays memorable.
Multiple chefs in the kitchen cooking up something tasty. Everything made from scratch, with nothing from a can. Laughter — lots of laughter. Those ingredients are the foundation for my wife's family's traditions at the holidays and beyond, and for nearly two decades, I've been a part of the long days of cooking, the big parties and even bigger meals.

Over the years, some family members have passed and others have moved away, so now those larger get-togethers are sweet memories. But when the opportunity arose for a reunion, small though it may be, Hailima and I rented a car and excitedly headed from Colorado to Georgia. There, we spent a week celebrating with Maya, Hailima's sister, and Rashaan, our 22-year-old nephew.
We last saw them over two years ago, and we couldn't wait to gather in the kitchen once more to help prepare for a dinner party. During the 1,400-mile drive, our anticipation was heightened each time we spoke or texted with her. After much discussion, we decided on a South American-inspired menu, one of Maya's specialties. What we didn't discuss was her plan to move to Portugal — more on that later.
Maya is not formally trained as a cook; nor has she worked as one. She's simply gone from routinely cooking for her two siblings while their parents worked long hours to developing a passion for global cuisines — Indian, Italian and Mexican — to becoming one heck of a chef, often testing her take on traditional dishes on fortunate friends and family. For years, I've pleaded with her to open her own place, something casual yet sophisticated, with five-course meals and fine wines. (If she felt it necessary to include a table reserved just for me, I wouldn't object.) In response, Maya always rolls her eyes and laughs.
In the Kitchen With Maya
The day after we arrived in suburban Atlanta, the cooking for the dinner party commenced. From across the kitchen, my sister-in-law issued my instructions. "When you get done with that cilantro, I'll need two cloves of garlic, half a tomato and half an onion, finely chopped," she said.
"Yes, Chef," I playfully replied, drawing a warm laugh from her.
I quickened my pace at the chopping board, but moved slowly and steadily enough to keep all my fingers. After a few minutes, Maya asked, "You doing all right over there? It got awfully quiet." I apologized and replied, "Just making sure you get exactly what you need, Chef." That garnered more laughter, because the first time I made dinner for Hailima, I confused two heads of garlic for two cloves. She shared that with Maya, and I've never lived it down — never will.
Two of the evening's five sauces, the Colombian Aji Picante and Peruvian Aji Verde, were nearly complete by the time Hailima walked into the kitchen. She, too, loves cooking, which she learned from her mom and grandma. Hailima repeatedly has told me, "It didn't matter if it was a holiday or if everyone just had a day off — we'd get together and cook." Hailima also will say she enjoys eating even more. Believe her. She once quit a job to attend a family barbecue.
Rashaan arrived 20 minutes later, decked out in red earmuffs with antlers and a Christmas sweater as exuberant as his personality. A filmmaker, Rashaan focused his attention — and his camera phone — on his auntie first, as Hailima sliced strawberries for the Chilean borgoña, a festive cocktail. Next he shot video of Maya, who mixed the berries with sugar and then inundated them with red wine. "Pour it slower, Mom! Slower! Perfect! Just like that," he instructed. Maya immediately assigned Rashaan to line cook duties, and he joined Hailima and me as we chopped onions, peppers and parsley.
Sharing Stories, Serving Up Specialties
We'd spent the previous day purchasing fresh ingredients from farmers at area markets. We bought the greens at the Woodstock Farm Fresh Market, just a short drive from the house. We found most of the rest of what we needed in Doraville, just north of downtown, at the Buford Highway Farmers Market, which offers a world of food under one expansive roof. As we shopped, Maya filled us in on her plan to relocate, saying she needs a change of scenery and is eager to "just see what happens" when she moves to Portugal.
Enticing aromas filled the house as the rice steamed and the seasoned black beans simmered, and the four of us were operating like a well-trained kitchen staff. "It's so nice to have help," Maya said, as she sautéed the greens, flavored the Argentinian Ensalada Criolla, browned the chicken in a skillet and put a nice sear on the filet mignon. "Usually, it's just me doing the cooking."
The closer it got to time for Maya's three friends to arrive, the more animated and fast-paced everything became in the kitchen. We fueled our work — and fun — with copious amounts of borgoña and an additional bottle of wine I nabbed from Maya's collection. We also shared stories of classic family dishes. We recalled Grandma's plump yeast doughnuts, paid homage to Mom's chicken cacciatore and howled anew about the heat level of Uncle Rene's crisp-fried firecrackers, his extra-spicy twist on a Mexican corn tortilla flauta.
Our guests showed up promptly at 6 p.m. Soon after, plates filled with Peruvian Lomo Saltado, Peruvian chicken breasts with creamy Aji Verde, Brazilian garlic collard greens and Venezuelan Pabello Criollo — colorful, aromatic and delicious dishes one and all — were spread out on the table. Then the magic began.
Sharing a meal can make friends of strangers, overcome barriers real or perceived, spark laughter and provide warm memories for years to come, and the very act of cooking and eating is often the fabric that binds everything together. Thinking about the future, I just had to smile and say, "Perhaps we can do this again next year — in Portugal, at Maya's new restaurant?"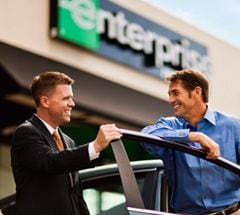 Start A Reservation
Enjoy fast and easy car rental bookings from Enterprise Rent-A-Car at one of our 7,200 branches in cities, airports and neighborhoods near you.
Reserve Now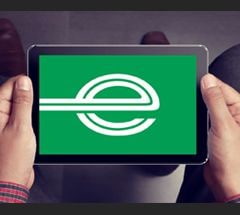 Email Offers
Don't miss an excuse to hit the road: our latest offers delivered to your inbox.
Sign Up