The Fight to Save Cumberland Island
Story by Stephanie Mercier Voyer; photos by Xavier Girard Lachaine

Stephanie Mercier Voyer is a Canadian freelance writer. Xavier splits his time between London, New York City and his hometown of Montreal.

A self-taught biologist campaigns to preserve wilderness on Georgia's largest barrier island.

On the northern end of Cumberland Island, the largest barrier island off the coast of Georgia, I find myself limping. I've spent the past two days walking the trails of the island's federally designated wilderness carrying a 40-pound backpack on my shoulders. The blisters under my toes are now the size of golf balls.
I have seven more miles to go before I reach The Settlement, a former residential area where African-American workers lived during the segregation era. I don't want to make her wait, so I keep on walking. "Her" is Carol Ruckdeschel, a roadkill-eating self-taught biologist and all-around fighter who has dedicated her life's work to saving the place she loves most: Cumberland Island.
Cumberland is one of the most biologically diverse islands in the world and teems with rare and endangered wildlife. Alligators, feral horses, nine-banded armadillos, wild hogs and raccoons roam freely through its saltwater marshes and maritime forests. Sea turtles, shore birds and manatees travel miles to congregate here to nest, mate or play. The island's flora is mind-boggling. One minute you're walking through a tropical jungle surrounded by saw palmetto and gigantic live oak trees, and the next you're stepping on a thick bed of pine needles trying not to crush the hundreds of mint-colored lichen balls covering the forest floor. But the island's most famous ecosystem consists of over 17 miles of pristine porcelain-colored beach and sand dunes where endangered loggerhead turtles nest.
Cumberland's history is as twisted as the island's live-oak hammocks. Natives, missionaries, planters and slaves have all walked its shoreline. The island's most recent history involves the wealthy Carnegie family. After purchasing part of the island in the early 1880s, the family built grandiose mansions, including Dungeness whose ruins are one of the island's main attractions, and Plum Orchard, hidden deep in the wilderness.
A 'Mythical Figure'
In 1972, the family donated most of their land to the National Park Foundation who opened the Cumberland Island National Seashore to the public in 1979. Other landowners followed suit by selling their properties in exchange for lifetime rights to live on the island. Carol Ruckdeschel was one of them.
A few miles into my journey, I bump into Jim and Barbara Leaphart, an older couple from Atlanta who have been vacationing on the island for over a decade, driving north on the main road. "I'm on my way to see Carol," I tell them. They pause, intrigued. "I'm writing a story about the island's wildlife," I add. They offer to drive me to Carol's house near the first African Baptist Church where John F. Kennedy Jr. was married. (Carol watched the secret ceremony from a distance.) They've always been curious about her. "We've seen her around a few times," says Jim. "She's a mythical figure on the island."
Carol has quite the reputation on and off Cumberland. I quickly noticed a pattern in the way people reacted when I mentioned I was here to visit her. The front desk lady at my hotel back in St. Marys, the main gateway town to Cumberland Island, also paused. She then laughed nervously, and said, "Well, that should be interesting!" Before moving to Cumberland Island in 1973, Carol garnered national attention with a feature highlighting her roadkill diet in the New Yorker. She's a penniless naturalist whose passion for the wilderness has put her at odds with wealthy island families time and again. She's a loner who prefers the companionship of animals to that of humans. Yet, she counted former President Jimmy Carter as one her friends. Needless to say, Carol doesn't leave people feeling indifferent. But I haven't traveled all the way to Georgia's wildest destination to gossip. I'm here to discuss issues of wildlife and conservation with the woman who knows the island better than anyone.
I ring the rusty metal bell attached to the beat-up gate surrounding Carol's home. The sign says "RING LOUDLY." I ring a second time. Carol waves from behind one of the buildings. I have rarely felt star-struck in my life, but waving back at her, I can't help but feel butterflies in my stomach.
A Biologist's Natural Habitat
At 74 years old, Carol radiates. She looks the same as she did 30 years ago, except now tiny strands of gray hair pepper her dark brown signature pigtails. Her smile is warm; she seems genuinely happy to see me. She is wearing salvaged men's clothing: baggy camouflage pants with patched-on jean pockets, a large plaid shirt and dirt-stained rain boots. When I shake her rugged hands, I sense every wrinkle is a reflection of a lifetime spent on the beach dissecting sea turtles. Her compound is comprised of four or so bare-bones plywood buildings: her house, a guest house, a storage unit attached to her chicken coop, and the Cumberland Island Museum (a private research collection, not an exhibition for visitors). Carol also has an impressive garden. She grows grapefruits, oranges, lemons, grapes, lemongrass, eggplants, sweet potatoes and tomatoes. She's apparently an incredible cook, and from a few of the cocktail recipes she mentions as we walk by, one heck of a bartender, too.
Carol and I sit down at a picnic table in her backyard next to her chicken coop. Her four chickens start getting rowdy. She tells me they can be quite peculiar. "They were raised by a duck," she laughs. Carol first moved to Cumberland Island as a way to escape the city bustle of Atlanta where she worked as a researcher. "Nature is full of questions," she tells me. "And the sea turtles turned me on." Almost immediately after she arrived, Carol started performing necropsies on sea turtles that washed ashore. She quickly realized something was wrong. "When I'd open them, the heads would be smashed like an egg," says Carol. Shrimpers' nets were to blame. "But nobody was screaming back then," she adds.
Focusing on Local Ecology  
As we make our way toward the Cumberland Island Museum, she warns me about the rattlesnake she captured and keeps in a vivarium by the door. "I'm waiting ... to check him for parasites," she explains. Carol's research never stops, even though her focus has now shifted. In recent years, the National Park Service has started combing the beach to autopsy dead critters, something Carol had been doing for 40 years. She continues doing it, but part time. "My personal focus now is the ecological system of the island," she tells me.
Walking into her museum, I feel like I've stepped into a secret temple. Every drawer of every filing cabinet (there are a few) is labelled with a Latin inscription and contains things like tiny skeletons, vials with the stomach contents of sea birds (full of plastic debris) and perfectly reconstructed mole and mice skins. The floor-to-ceiling shelves are packed with animal skulls, turtle shells, furs and boxes. There are jars upon jars of pickled specimens: baby dwarf sperm whales, alligator embryos and salamanders. There is so much to look at. Carol picks up a horse skull and shows me its teeth. They're terribly damaged due to stress.
Cumberland Needs All of Us 
Cumberland teems with wildlife, but most visitors come to see wild horses galloping freely on the beach, hoping to snap a romantic shot. But Carol paints a much direr portrait. Wild horses, descendants of livestock brought here centuries ago, pose serious ecological threats. Introduced species have been known to cause damage to native ecosystems throughout the world and Cumberland is no exception. Horses disrupt and destroy the nests of shore birds and sea turtles. They graze the marsh, destroying one of the island's most vital ecosystems. "The average person is so out of touch with nature," Carol tells me, explaining that people need to understand that the island's ecosystem poses an even bigger problem to horses themselves. They live under the constant threat of alligator attacks, venomous snakes and infectious mosquito bites. Numerous horses have also starved to death after getting their manes tangled in vines. "They ought to get rid of the horses," Carol tells me, her dark brown eyes full of dedication. The passion that inhabited her when she first moved here has certainly not died out. Carol still has some fight left in her.
The following morning, I wake up bright and early to the sound of an armadillo rummaging through the leaves behind my tent. The tiny little bugger's steps pack such strength that I first mistake the noise for a horse. I take Willow Pond Trail on my way to the beach hoping (or perhaps not) to catch a glimpse of a baby alligator and its mother. A park ranger spotted the two nearby a few days prior. No luck. I wait for Carol sitting in the soft sand, hypnotized by the waves. Suddenly, she comes ripping down the beach on her four-wheeler, her dark pigtails flying in the wind under her large brimmed hat. "I'm sorry I'm late," she says with a sad look on her face. "I wish you'd been there with me to see this." While doing her weekly beach survey, Carol had found a stranded shark 10 miles north of where we stood. "At first I thought she was alive," says Carol. But the shark laid on its side, its stomach spilling out of its mouth. Carol cut the shark open and saw that she was pregnant with four pups.
"She was trying to make room for her babies," explains Carol. "I was able to put the biggest one back in the water," she adds while showing me three other pups she kept for her collection. "It's really sad," says Carol, a twinkle in her eye. "But at least we didn't do it." There was a sense of relief. For once, Carol knew that humans weren't responsible for the animal's death like so many other times. True to herself, Cumberland Island's one and only roadkill-eating biologist cut up a few shark filets to enjoy for dinner before meeting me. "I left the rest for the vultures," says Carol. "They're my friends after all," she admits before driving away leaving behind only a cloud of sand and the indelible feeling that the only hope to save Cumberland begins with us all.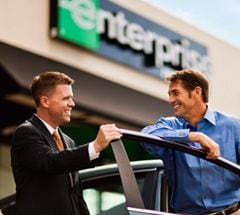 Start A Reservation
Enjoy fast and easy car rental bookings from Enterprise Rent-A-Car at one of our 7,200 branches in cities, airports and neighborhoods near you.
Reserve Now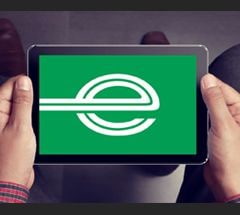 Email Offers
Don't miss an excuse to hit the road: our latest offers delivered to your inbox.
Sign Up