Rent A Car and Drive From Los Angeles to Las Vegas
Are you looking to go to Las Vegas? In these uncertain times, many of us are rethinking the way we travel and the added safety precautions that must be considered along the way. A rental car from a neighborhood Enterprise location in Los Angeles can alleviate many of these concerns, so you can get to Las Vegas safely.  
 
Drive time: approx. 2.5 hours (Driving Directions)
Distance: approx. 269 miles
Great Activities for Social Distancing:
Mormon Rocks

Elmer's Bottle Tree Ranch

Calico Ghost Town

Jenny Rose Café Sign

65 miles from Los Angeles
These sandstone rocks get their name from the Mormon settlers who traveled from Salt Lake City in the 1800s. A 1-mile hiking path can be found five minutes off the freeway. The hike begins at 3,360 feet and provides great views.

95 miles from Los Angeles
At Victorville, divert toward Barstow onto Route 66 to see one of the Mother Road's most popular attractions. Elmer Long created over 200 metal trees adorned with discarded, colorful glass bottles. For a dramatic experience, time your visit to coincide with the setting sun.

126 miles from Los Angeles
Calico is an Old West mining town that has been around since 1881 — part of the largest silver strike in California. Visitors will find plenty of room to stroll among the historic buildings while social distancing. This restored ghost town features shops, restaurants and camping.

122 miles from Los Angeles
Sheryl Crow fans might recognize this popular roadside attraction from the cover of her debut album. Although the café is permanently closed, this is a great road trip stop to pose for an Instagram photo. The heart-shaped sign is a perfect backdrop.

Rent with Confidence from Enterprise
Learn about our commitment to protecting the well-being of customers and employees, including our Complete Clean Pledge.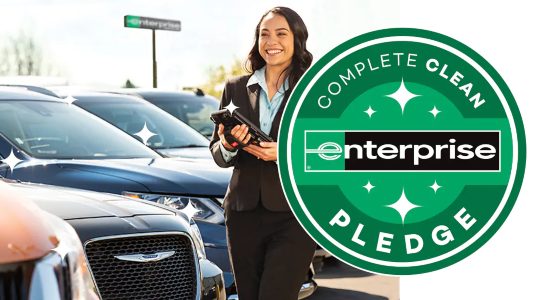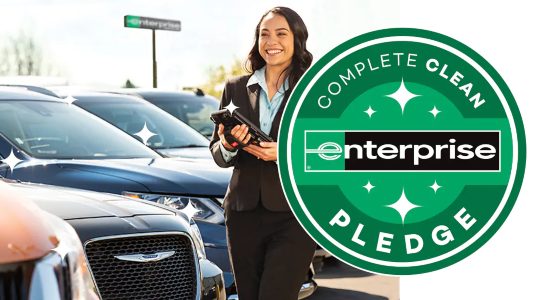 Benefits of renting a car vs. using a personal vehicle
Reduce wear-and-tear and/or mileage on your own vehicle

Enjoy a late model year vehicle to ensure the most optimal comfort, convenience and the latest technology

Minivans and large SUVs available for larger groups
Extra cargo space to haul camping equipment or hiking gear
Add-ons such as car seats, GPS/navigation system or ski racks are available (reserve while booking online) 
Why Driving May Be the Best Way to Get There
Travel at your own pace and on your own schedule

Ensure social distancing and limit interactions along the way

More complete control of surroundings while traveling 

Pay a total price for the vehicle vs. buying a plane/train/bus ticket for every passenger 

Flexible travel with free cancellation
COVID-19 Car Rental FAQs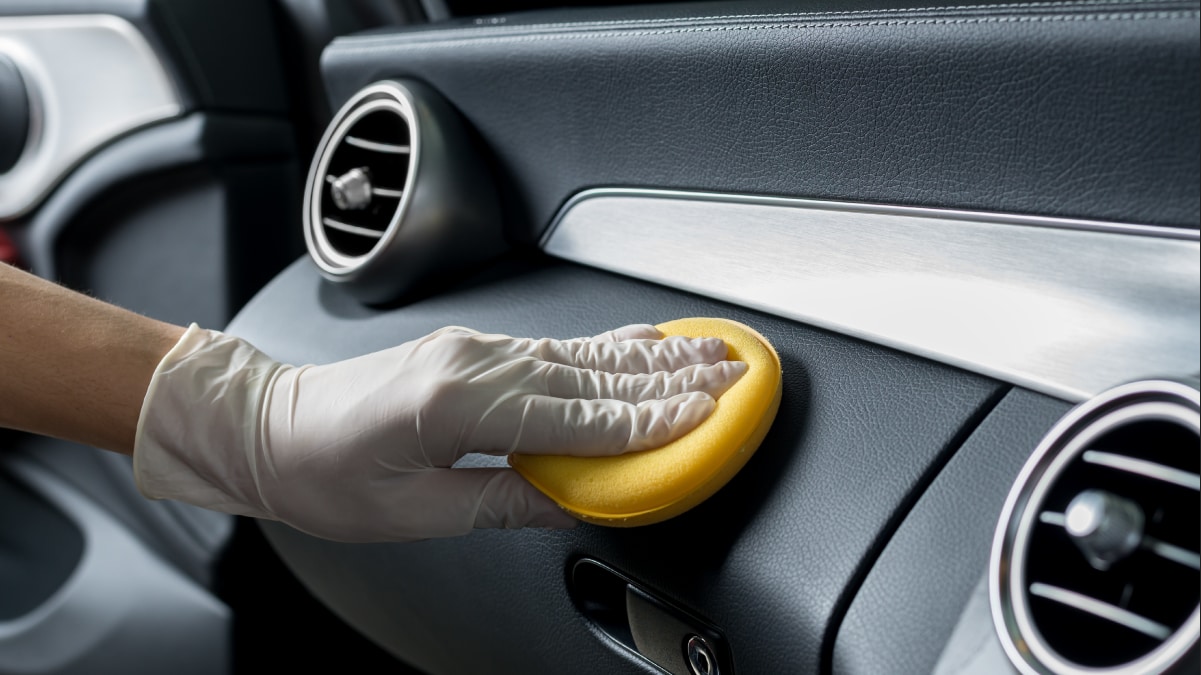 Check out our COVID-19 FAQs for more information on Enterprise hours of operation, upcoming and existing reservations, Enterprise Plus and what steps we're taking to keep employees and customers safe with our Clean Car Pledge.
COVID-19 FAQs

Link opens in a new window
Planning a Road Trip During COVID-19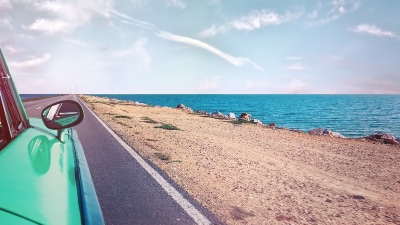 Are you thinking about taking a road trip during COVID-19? Check out our tips and resources to consider before you leave.
Learn More
Free Single Upgrade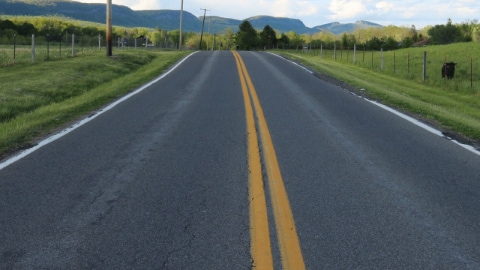 SUVs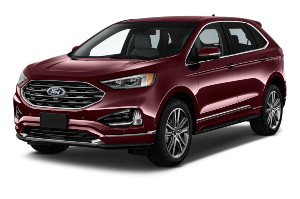 Our SUVs offer flexibility with seating capacity, power, and luggage room. Find the ideal SUV for your next weekend family trip or exploring the countryside.
Rent an SUV
Trucks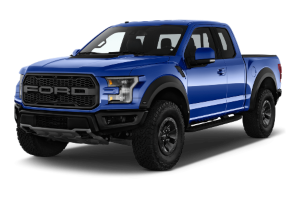 Looking to haul large items for DIY projects or going on a weekend retreat? A pickup truck has space, power and durability ideal for your project or trip.
Rent a Truck
Vans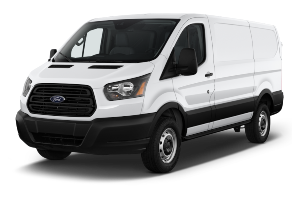 Need extra room for people, luggage, or cargo or both? Our minivans and passenger vans can seat up to 7 and 15 people and are great for family vacations or large groups.
Rent a Van
Los Angeles Drives and Road Trips