Drive from San Francisco to Los Angeles along the Pacific Coast Highway
If you've never driven the Pacific Coast Highway (PCH), you're in for the road trip of a lifetime. The scenic PCH stretches along the Pacific Ocean for much of the route between San Francisco and Los Angeles, so you can look forward to hours of gorgeous landscapes, remarkable coast-line vistas and plenty of places to stop and explore.
The trip begs you to rent a convertible for maximum enjoyment in to get those 360-views of the California landscape. Your convertible can be picked up directly at SFO or one of our neighborhood locations. Follow this route for the ultimate road trip from San Francisco to Los Angeles. Be prepared for the open road by visiting our checklist of road trip essentials.


Drive Time from San Francisco to Los Angeles: approximately 10 hours
Distance from San Francisco to Los Angeles: approximately 500 miles
Best car for this road trip: Convertible
1. San Francisco

Before you wave goodbye to the City by the Bay, you should grab a cup of coffee from one of San Francisco's top roasteries. Stop by Blue Bottle Coffee for a pour-over or snag a perfectly prepared latte at Sightglass Coffee. Needing something more than liquid sustenance? Pick up the Bagel-&-Egg breakfast sandwich from Arlequin Café for an on-the-go treat.

Head for California State Route 1 South, better known as the Pacific Coast Highway or PCH. This scenic waterfront highway will take you all the way to Carmel-by-the-Sea, which is about two and a half hours south.

 

2. Carmel-by-the-Sea

Though you could spend a long, leisure weekend in Carmel-by-the-Sea, plan to make this visit relatively quick so you'll have plenty of daylight for later stops. Take a walk through this quaint seaside town's historic center and the Scenic Bluff Path to get a few photos of the beautiful waterfront. Make a visit to the Carmel Mission, a U.S. National Historic Landmark and museum preserving the history of the area.

If you insist on extending your stay, the Monterey Peninsula boasts some of the best golf courses in the country such as Pebble Beach Golf Links and Spyglass Hill Golf Course. Take a drive down the 17- mile drive that goes along Pebble Beach and offers dramatic coastal views, pristine beaches, and a glimpse at a number of mansions along the way.

After a taste of life in Carmel-by-the-Sea, head back to the PCH and venture south.

3. Pfeiffer Big Sur State Park

Pfeiffer Big Sur State Park is just 45 minutes south of Carmel-by-the-Sea, and it's the perfect place to explore redwoods and take in the bounty of nature.  Take your pick from one of the many hiking trails, which range from easy to difficult. Buzzard's Roost Trail is one of the most popular and offers panoramic views of the Pacific from underneath towering redwoods.

Pfeiffer Beach is a great picnic spot by the water. Surrounded by unique rock formations and purple-tinted sand, the beach is the perfect spot to stretch your legs and relax.

Lunch is a must in this area, and it's tough to find a place better suited than Big Sur Bakery. Nosh on a wood-fired pizza and finish with a sweet treat of strawberry rhubarb pie.

4. Pismo Beach

After you've had your fill of the Big Sur area, get back on the PCH and head south to Pismo Beach. Along the way, you'll find roadside stops for Hearst Castle and the Elephant Seal Rookery. Both are worth the stop if you're doing well on time. You'll arrive at Pismo Beach in about three hours from Big Sur.

Snag a patio dining spot at The Oyster Loft for a breathtaking sunset. Enjoy local wines and a fresh seafood dinner while basking in the beauty of the Pacific.

There's plenty to see in Pismo Beach. Dinosaur Caves Park is a popular, bluff-top park overlooking the ocean. If you're in the area between October and February, make sure you visit the Monarch Butterfly Grove, where thousands of Monarchs flock to find shelter from Northern winters. If you have time to stay an extra night, Pismo Beach is a great launching spot for a kayak or canoe tour of the coastline. You'll also want to tour some of the wineries that dot this Central Coast hotspot.

5. Santa Barbara

Continue south on the PCH to Santa Barbara. Along the way, don't hesitate to pull over and take in the gorgeous Pacific vistas from time to time. Even with a couple of stops along the way, you'll arrive in Santa Barbara within about three hours.

Treat yourself to a stroll through the colorful and fragrant Santa Barbara Botanic Garden where you'll discover a variety of California's native plant life. Take a tour of the city's best historical sites, including Mission Santa Barbara, Stearns Wharf and the Moreton Bay Fig Tree.

You'll want to make sure to grab some lunch in Santa Barbara's picturesque downtown, where you'll find plenty of charming cafés like Savoy Café & Deli, serving local-inspired fare.

6. Los Angeles

From Santa Barbara, Los Angeles is only two hours away. Follow signs for U.S. Highway 101 South, and take the highway for about 40 miles. Follow California State Route 1 South along the coast until you reach Santa Monica, and don't hesitate to stop in Malibu or Topanga State Park for a breather along the way. When you arrive in Santa Monica, get on Interstate 10 East. You'll be in Downtown Los Angeles in about 30 minutes.

Eager to see more of the Los Angeles area after you've settled into your hotel? Hop back into your convertible and drive to buzzing waterfront spots such as Santa Monica and Long Beach, or spend a fun day at Disneyland in Anaheim. The L.A. area has tons of places to go, things to do and plenty to see. With world-renowned restaurants, top-notch entertainment and a bevy of who's who living in the region, Los Angeles is the perfect place to spend a couple of days after your road trip to take in a unique way of life.

 

 

San Francisco to Los Angeles FAQs

 

Where are the best viewpoints from San Francisco to LA?

When traveling along the Pacific Coast Highway from San Francisco to Los Angeles, you'll have your pick of majestic viewpoints worthy of stopping the car. Bixby Bridge is a must-see vista. Its multiple viewpoints provide 360-degree views of the surrounding landscape. Point Dume offers a spot where you can park your car and walk a short hike to the top of the cliffs, giving you a clear view of Zuma Beach.

Other great views include Mendocino Bay Viewpoint, McWay Waterfall, and Greyhound Rock Beach.

 

What is the weather like in San Francisco?

Fall offers some of the warmest temperatures in San Francisco. Temperatures don't get chilly until the winter months, when you'll need to dress in layers. Fortunately, average lows rarely dip below 46 degrees.

 

How do I check the air quality in Los Angeles?

The easiest way to check the air quality in Los Angeles is by visiting AirNow.gov. The map will show you whether the air quality around Los Angeles is good, moderate, unhealthy, very unhealthy, or hazardous.

Another option is WeatherBug, which assigns an air quality number based on a scale from excellent to poor.

 

Are there road closures along the Pacific Coast Highway?

Stretches of Highway 1 occasionally close for various reasons, including landslides. You can view road information at the CalTrans Highway Conditions website.

 

Is there cell reception along the way?

Cell reception is limited along the Pacific Coast Highway, although you'll eventually encounter spots with fair service. Many campgrounds, parks, and businesses still have payphones in case you find yourself in an area without reception.

You can search online cell coverage maps for the area, but keep in mind that cell network stretch varies by weather, time of day, topography, and whether you're inside a vehicle. Big Sur also periodically experiences off-line cell networks, so you likely won't have coverage during your entire road trip.

 

What are some recommended spots for kids in Santa Barbara?

Families can enjoy a variety of kid-friendly attractions in Santa Barbara. In addition to the beach and a narrated trolley tour of the city, your family can explore the Santa Barbara Museum of Natural History, Santa Barbara Botanic Gardens, Santa Barbara Maritime Museum, Old Mission Santa Barbara, and Casa del Herrero. The Santa Barbara Zoo, with more than 500 animals, is always a local favorite. Consider booking a tour with the Santa Barbara Adventure Company for your chance to view dolphins and sea lions in their natural habitat.

 

Where should I eat lunch near Pfeiffer Big Sur State Park?

Big Sur Deli and Big Sur Bakery are located just down the road from the park. These popular eateries serve up tasty sandwiches, wings, chips, and baked goods along Cabrillo Highway.

If you prefer a more luxurious dining experience, head to The Sur House, a warm and woodsy restaurant featuring locally-sourced American cuisine. Another upscale option is Sierra Mar at the Post Ranch Inn, which offers incredible sea views and fine Californian cuisine.

 

Where do locals go for dinner in Pismo Beach?

You can have your pick of filling meals in Pismo Beach. The Spoon Trade is a hip American eatery serving seasonal cuisine. Yamato Japanese Restaurant satisfies a sushi craving with fresh rolls and standard Japanese fare in a casual setting. For hamburgers, try Brooks Brothers, Garland's Hamburgers, or The Boardroom. You also don't want to miss Splash Cafe Pismo Beach with its famous clam chowder and fish and chips.

 

Are there any toll roads I need to be aware of?

There are no tolls on the scenic Pacific Coast Highway except for the Golden Gate Bridge. The toll is only collected in one direction for vehicles headed southbound into San Francisco. If you're already starting in San Francisco below the bridge, then you can skip the toll altogether.

Check the Golden Gate Bridge toll rates if you plan on crossing the bridge. Rates start at $8 for two-axle vehicles and motorcycles and go up to $56 for vehicles with seven axles or more. Having a FasTrak license plate makes paying your toll easier because the amount is deducted from your account. You have 48 hours after your toll crossing to pay one-time toll payments.

 

When was the Golden Gate Bridge built?

The Golden Gate Bridge was first proposed in 1916 by James Wilkins, a former engineering student. The city's estimate for the bridge's construction was excessive and too impractical at the time, so bridge engineers set out to build a bridge for less than originally planned.

Building the Golden Gate Bridge took just over four years. Construction started on January 5, 1933, and wasn't completed until the bridge opened for traffic on May 28, 1937. Over the course of its construction, 10 different prime contractors and subcontractors had a hand in realizing the city's vision. Eleven men died during construction, including 10 in one day when a section of scaffolding fell through its safety net.

 

How close is Long Beach to Los Angeles?

Long Beach is located about 25 miles south of Los Angeles. You can drive to Long Beach in about 30 minutes via I-710 or I-110, although it's smart to plan for extra time since traffic and construction can cause delays.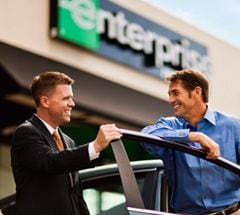 Start A Reservation
Enjoy fast and easy car rental bookings from Enterprise Rent-A-Car at one of our 7,200 branches in cities, airports and neighborhoods near you.
Reserve Now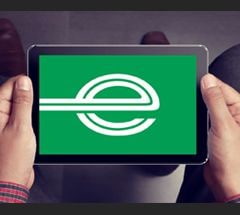 Email Offers
Don't miss an excuse to hit the road: our latest offers delivered to your inbox.
Sign Up