Road Trip Through The Rockies From Denver to Breckenridge, Aspen and Vail
Discover some of Colorado's world-class outdoor activities by taking this round-trip drive from Denver to some of the region's most popular ski resorts, mountains, and towns. Stops in Breckenridge, Vail, and Aspen gives you an incredible opportunity to see some of the most beautiful sights in the Rocky Mountains. While you can complete this road trip loop in a single day, consider staying overnight to explore some of these charming mountain destinations. Be prepared for the open road by visiting our checklist of road trip essentials.
Round-Trip Drive Time from Denver to Aspen: approximately 8 hours
Round-Trip Distance from Denver to Aspen: approximately 420 miles
Best car for this road trip: SUV

1. Denver

Kick off this Colorado road trip in the Mile High City, where you'll find countless options for indoor and outdoor fun. Check out the Denver Art Museum, which houses nearly 70,000 works of art in an eye-catching building. Here, you can peruse art from modern and contemporary greats like Salvador Dalí, Georgia O'Keefe, and Nick Cave, as well as artifacts from Asia and the Americas that date back thousands of years.

Explore the natural beauty of the Rocky Mountains at the Denver Botanic Gardens, a gorgeous 24-acre facility that's home to 15,000 plant species. This expansive attraction has over 40 themed gardens, some of which display over 700 types of native Coloradan plants. In addition to the blooms and the greenery, the garden also houses colorful sculptures by Dale Chihuly and other world-renowned artists.

If you're eager to stretch your legs as you leave Denver, swing by Red Rocks Park to get a taste of the mountainous scenery that you'll find on your road trip. Here, you can hike, run, and bike along your choice of trails starting at sunrise. For a totally different kind of activity during the summer, check out Yoga on the Rocks which is a one-of-a-kind group Yoga class that takes place right inside the Red Rocks Park and Amphitheater. Make sure to reserve your spot well in advance as these Saturday sessions fill up quickly.

Fuel up for your adventure before leaving Denver. Unbeknownst to outsiders, but a well-known fact to locals, is the incredible taco scene in Denver. Stop by El Taco De Mexico for breakfast and nosh on some huevos rancheros, tacos, and all things delicious. Bonus! They serve breakfast all day.


Please note: If you're exploring this road trip in the winter, be sure to check on road conditions and stay up-to-date on optimal driving weather. Furthermore, Enterprise vehicles are equipped with all-season tires; however, we do not offer nor do we allow snow chains to be placed on the vehicles. We do offer Roadside Assistance Protection that will waive financial responsibility for chargeable roadside incidents.

2. Breckenridge

Get on I-70 west for a little more than an hour and take CO-9 south to get to Breckenridge, an essential stop on this road trip. Before checking out the charming downtown area, set your sights on Boreas Pass Road, which summits at the Continental Divide. A gorgeous drive in any season, Boreas Pass Road offers amazing views of the Rockies and the surrounding valleys. Although you can simply drive through this area if you're short on time, you can also stop to hike at the Bakers Tank trailhead, where you'll see even better views.

You'll find no shortage of hiking in the Breckenridge area, which has over 100 trails to consider. In the summer, you can hike through seemingly endless fields of colorful wildflowers at Saw Mill Creek or Wheeler Lakes, and in the fall, you'll see stunning autumn foliage almost anywhere you look. Be sure to bring snowshoes or cross-country skis to tackle the trails in the winter.

Of course, you can't leave Breckenridge without taking a walk along Main Street. Here, you'll find storefronts that date back more than a century, souvenir shops that you won't find anywhere else, and dozens of cafes and coffee shops where you can grab a quick bite. Enjoy your coffee and sandwich al fresco at the Columbine Cafe or dig into a panini at The Crown.

3. Vail

From Breckenridge, Vail is less than an hour away through some of the most beautiful scenery in the Rockies. Just follow Interstate 70 west until you reach this Rocky Mountain gem, which has something to tempt visitors in every season.

If you're traveling from the late fall through the early spring, you'll want to save plenty of time to visit the Vail Ski Resort, which has over 5,000 acres open to downhill skiers. Here, you'll find nearly 200 trails designed for skiers of all skill levels. Stick to the beginner park if you're just learning the ropes, or head to the advanced park for a real challenge. The resort also welcomes summer visitors, and this is the place to be for hiking, zip-lining, and mountain biking.

Summer visitors also won't want to miss the Betty Ford Alpine Gardens, a lovely spot with an attractive mix of flowers, waterfalls, and rushing streams. If you're up for a warm-weather challenge, make your way to the Eagles Nest Wilderness Area or the Holy Cross Wilderness Area, which feature hundreds of miles of hiking trails that offer up to 5,000 feet of elevation changes. Tackle the popular Fulford Cave Trail, hike through the spruce and fir forest along the Mount Thomas Trail, and enjoy some of the best views in the entire White River National Forest from the Salt Creek Trail.

4. Aspen

Aspen is just south of Vail, but you'll need to circumnavigate the White River National Forest via Interstate 70 and Colorado 82 to reach this mountain town. Before you pull into town, be sure to drive through Independence Pass, a scenic road that skirts the Continental Divide and offers some of the most impressive vistas of the area.


If you're visiting while there's snow on the ground, you'll want to head straight for Snowmass, home of the Aspen area's best downhill ski trails. Skiing is typically open from mid-November through mid-April, depending on the weather, and you can ski trails designed for beginners, intermediate skiers, and professionals.

Of course, the Snowmass area is just as big a draw during the summer months, as it attracts visitors to its gondola, mountain biking trails, bike park, hiking trails, yoga studios, and much more. Whether you want to snap envy-inducing photos or you merely want to immerse yourself in natural beauty, be sure to check the wildflower forecasts for the Aspen area before you hit the trails.

Along with its many outdoor activities, Aspen is also a hotspot for cultural attractions and events. Spend an hour or two at the Aspen Art Museum, located just south of Main Street, where you'll find some of the best contemporary artwork in the Rockies. Near Snowmass, visit the Anderson Ranch Arts Center, which offers groundbreaking exhibitions by artists in residence, art workshops during the summer months, and a range of programs year-round. Stop by the Wheeler Opera House for a tour of the beautiful 19th-century building or to catch a film or a performance inside this Victorian theater.

5. Glenwood Springs

On the way back to Denver, make time to stop in Glenwood Springs, a thriving city nestled between the White River National Forest, the Grand Mesa National Forest, and countless other parks and peaks. Known for its stunning scenery and relaxing atmosphere, the surrounding Glenwood Canyon is the ideal place to squeeze in a quick climb and a soak before making your way back to the Mile High City.


First, head to Hanging Lake, where you can challenge yourself to a steep hike before arriving at the namesake lake. While you can't swim or fish here, you won't want to miss the opportunity to marvel at the fascinating geology of Hanging Lake.

Next, make your way to Yampah Spa and Vapor Caves, a natural wonder that boasts hot springs and therapeutic steam. The hot springs feature nearly three dozen minerals that encourage natural healing and well-being, and the caves maintain a temperature of about 111 degrees year-round. You'll find ample opportunities to cool off and relax in the calming solarium, too.

Before you hit the road to head back to Denver, fuel up with a quick meal at Slope & Hatch – an excellent pick for creative tacos and hot dogs, while Sweet Coloradough is a must for huge donuts topped with sprinkles, icing, or even bacon.

6. Denver

The drive from Glenwood Springs to Denver is a little over two and a half hours on Interstate 70, so you should arrive back in the Mile High City just as you're starting to feel hungry again. Fortunately, Denver is home to numerous bistros, restaurants, and brewpubs to satisfy any appetite or dining budget.

If you're looking for something with a little kick, try Uncle, an inventive noodle shop that focuses on ramen. Stick with a classic bowl or try one of the more avant-garde varieties like the Duck ramen with arugula and gala apples.

For some of the best farm-to-table cuisine in Denver, head to the city's Union Station, where you'll find Mercantile Dining & Provision. Share small plates of shishito peppers, roasted marrow bone, or mussels with house-made sausage, and toast to a fantastic road trip with a hand-crafted cocktail like the Poison Dart or the Maiden Voyage.

While this road trip is bound to be stunning no matter what type of vehicle you drive, we recommend you rent an SUV. You'll have plenty of room for your crew and all the power you need to tackle those steep Rocky Mountain roads.

 

Find a Car Rental Branch in Denver

 

Denver to Breckenridge, Vail, and Aspen FAQs

 

What is the best time to go to Denver, Colorado?

Although you may be tempted to go to Denver in the summer, visiting from April to May or September through October may be more favorable. Throughout these months, temperatures are cooler, ranging from the low 70s to low 80s. There are also fewer tourists during the spring and fall. 

 

What is Aspen Colorado known for?

The mountain town of Aspen is well known as the place to snow ski. There are four ski resorts within this city: Aspen Mountain, Aspen Highlands, Snowmass, and Buttermilk. Whether you're a new to skiing or have experience, you'll find a mountain here to suit your skill level. 

 

What is there to do in Vail, Colorado for kids?

Vail offers plenty entertainment options for children, such as:

- The Imagination Station, an interactive play place that helps kids learn through activities like light tables, painting, and more.
- Pirate Ship Park, which features slides, ropes, and swings.
- Fuzziwig's Candy Factory, offering lots of sweet treats.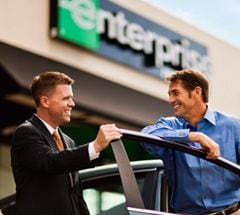 Start A Reservation
Enjoy fast and easy car rental bookings from Enterprise Rent-A-Car at one of our 7,200 branches in cities, airports and neighborhoods near you.
Reserve Now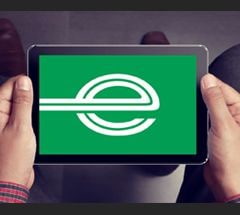 Email Offers
Don't miss an excuse to hit the road: our latest offers delivered to your inbox.
Sign Up