Orlando to Atlanta Road Trip
You could drive straight from Orlando to Atlanta, Georgia in about six hours, but you'd miss a fascinating corner of the South. Instead, take a three-day road trip from Orlando International Airport to Atlanta and discover some of the most charming towns and exciting outdoor adventures in Florida and Georgia.
As soon as you've landed at Orlando International Airport and picked up your bags, make your way to the ground transportation level, where you'll find the Enterprise counter and self-service kiosks. Hop in your rental car, set your GPS or Google Maps, and get ready to hit the road toward Orlando.

Drive time from Orlando to Atlanta: approximately 9 1/2 hours
Distance from Orlando to Atlanta: approximately 550 miles
Best car for this road trip: Van
1. Orlando

Located about 15 miles northwest of Orlando International Airport is home to some of the world's best theme parks and family-friendly attractions. If you want to skip the theme parks, you'll still find plenty to do in this fun-filled city.
First, get a view of the Orlando from 400 feet above. As the tallest Ferris wheel on the East Coast, ICON Orlando is an essential stop. All the pods on this observation wheel are air-conditioned, so you'll stay cool as you survey the city below.

Next, stroll through Lake Eola Park, where you'll find a cooling fountain, a paved trail, and beautiful views of the city. For a dose of culture, stop by the Orlando Museum of Art, which has a first-class collection of art from the ancient Americas.

Want to see Florida's natural side? Head to Tibet-Butler Nature Preserve, a 440-acre area with boardwalks and trails made for exploring. This quiet preserve has plenty to see, and it also offers a shade-covered respite away from the busy city. If you'd rather stop and smell the roses, head to Harry P. Leu Gardens, home to more than 1,000 rose bushes and countless tropical plants.


2. Gainesville

Once you've had a taste of The City Beautiful, navigate toward Interstate 75 and head north toward Gainesville. As the home of the University of Florida, Gainesville may be best known as a college town. However, this engaging city has much more to offer, from gardens and parks to museums and historic sites.

First, step back in time and learn about North Florida history at the Historic Haile Homestead. This 1856 site is a former cotton plantation where all 16 members of this large family recorded their own history. To learn more about the area's landscape, visit the Florida Museum of Natural History, which houses a full-size mastodon as well as prehistoric fossils and exhibits on local plant life.

In the evening, head to the University of Florida Bat Barns and Bat House to see the remarkable sight of hundreds of thousands of winged creatures emerging for their nightly meals. If you're eager for indoor entertainment, go to the 100-year-old Hippodrome Theatre, a vintage spot that hosts both Broadway and off-Broadway productions. Stay at one of the many hotels near the intersection of Interstate 75 and Florida State Road 24 to rest up for the next day's drive.

3. Osceola National Forest

Before crossing the Georgia border, take the opportunity to explore the great outdoors in Florida. Located along Interstate 10 near Lake City, Florida, Osceola National Forest spans 200,000 acres. Although it's the state's smallest national forest, it's home to a diverse range of flora and fauna.

You could spend days exploring the forest, but in an hour or two, you'll encounter some of the top highlights. Near the southern edge of the forest, stop to see Olustee Battlefield Historic State Park, where the state's only Civil War battle happened in 1864. From the park, follow the Great Florida Birding Trail to see flamingos, painted buntings, purple gallinules, and many more colorful birds.

Stretch your legs along your choice of trails. Nice Wander Trail offers easy hiking through groves of longleaf pines, while the Fanny Bay Trail passes through ancient cypress trees, where you'll see countless dragonflies and frogs. In the center of the forest, immerse yourself in the 13,000-acre cypress-sweetgum swamp, and on the northern side of the forest, don't miss the wet pine flatwoods in the Pinhook Swamp.

4. Valdosta

After an outdoor adventure in Osceola National Forest, head to Interstate 75 North toward Valdosta, Georgia. Known as the Azalea City, Valdosta is most beautiful when the famously colorful flowers bloom in early spring. With its small-town charm and Southern hospitality, this South Georgia city welcomes visitors throughout the year.

Start your visit at The Crescent, an architectural landmark that you simply can't miss. The stunning circular veranda draws visitors seeking shelter from the Valdosta sunshine. The intriguing gardens that surround the beautiful building welcome plant and flower lovers.

Next, take your time touring the Annette Howell Turner Center for the Arts, which has frequently changing exhibitions of local artists and wearable art. Then treat yourself to a memorable Southern meal at your choice of Valdosta gems. Steel Magnolias is an excellent upscale choice featuring shrimp and grits with red pepper gravy, while Big Nick's is great for flavorful barbecue.

5. Albany

Hit the road and head northwest to Albany, Georgia. Stay at one of the many hotels downtown so you'll be in the center of the action when you awake. In the morning, tour the Albany Civil Rights Institute and learn how the city paved the way toward equality for all. For more culture and history, visit the Albany Museum of Art, which has interactive zones for kids and more than 2,000 works of art to inspire and delight.

Make your way outside to stroll through the city's greenway trail system and along Riverfront Park. Be sure to stop at Radium Springs Gardens, considered one of the state's seven natural wonders. This stunning area pumps 70,000 gallons of water per minute from an underground cage into a sparkling pool. Wander around the pools and soak up the natural beauty before hitting the road again.

6. Macon

Just under two hours north of Albany, Macon, Georgia awaits. This city may be small, but it's home to historic sites that span from A.D. 1000 to the 20th century. Start with a tour of Ocmulgee National Monument, an awe-inspiring prehistoric Native American site. Visit the 1,000-year-old Earth Lodge, discover more than 2,000 original artifacts, and view seven ancient burial mounds.

Next, tour the Tubman Museum's fascinating exhibitions of African-American art and history. Before you go, check the calendar to learn about concerts and cultural events taking place at the museum. Nearby, music fans won't want to miss the Allman Brothers Band Museum at the Big House. Once the band's home, this historic house celebrates Southern rock and roll with displays of memorabilia ranging from instruments and costumes to handwritten lyrics and photographs.

7. Atlanta

About 85 miles north of Macon is Georgia's capital city, largest metro area, and cultural center. After touring so many small towns and cities throughout this road trip, Atlanta may seem like a big, sprawling city. Georgia's capital city will easily make you feel at home.

History buffs will want to start at the Atlanta History Center, a sprawling attraction that spans 33 acres and includes everything from historic homes to manicured gardens and museum centers. Be sure to include tours of the Atlanta History Museum and the Margaret Mitchell House in your visit. Next, make your way to the Martin Luther King Jr. National Historical Park to tour Dr. King's birth home and learn more about the storied life of this civil rights leader.

Outdoor lovers will want to discover Atlanta's natural beauty with a walk through Piedmont Park or a tour of the Atlanta Botanical Garden, while sports fans will want to visit Centennial Olympic Park and the College Football Hall of Fame. Finish your visit with a stop at one of Atlanta's many tempting food halls, such as the Ponce City Market, Krog Street Market, or The Canteen.

Whether you're eager to explore big cities, small towns, or the great outdoors, this road trip has it all. Set your course from Orlando to Atlanta and get ready to experience the hustle and bustle of the big city, ample Southern charm, and stunning scenery you won't find anywhere else in the nation.


 

Orlando to Atlanta FAQs

 

Where can I go in Orlando for free?

Orlando offers plenty of fun activites that won't cost you any money, such as:

- Cornell Fine Arts Museum,  a teaching museum located on the campus of Rollins College.
- Disney Boardwalk features entertainment like street magicians, plus you can see the Magic Kingdom's fireworks show from here. 
- Old Town, an outdoor entertainment complex that features vintage car cruises. 

 

What is Valdosta GA famous for?

Valdosta, Georgia, also called Azalea City, is a sports town. College football is very popular here thanks to Valdosta State University. It is also known for The Crescent, a neoclassical home dating back to the late 1800s. You'll find traditional southern food here as well as charming hospitality. 

 

What should I eat in Atlanta?

There are several different foods that are raved about by Atlanta locals and visitors alike, including:

- Classic soul food like fried chicken and BBQ ribs from Busy Bee Cafe. 
- A hot dog, fries, and a milkshake from retro-themed restaurant, The Varsity.
- Unique flavored popsicles from King of Pops.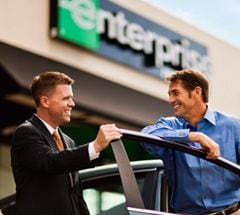 Start A Reservation
Enjoy fast and easy car rental bookings from Enterprise Rent-A-Car at one of our 7,200 branches in cities, airports and neighborhoods near you.
Reserve Now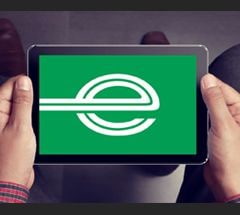 Email Offers
Don't miss an excuse to hit the road: our latest offers delivered to your inbox.
Sign Up