Driving from Houston to Dallas
The drive from Houston to Dallas can be done in an afternoon, though you may want to set aside some extra time to explore the rich history and culture between these two cities. Plan to stop and stretch your legs at some fantastic small Texas towns during your road trip. You'll pass by a couple of national forests as well, so you could easily turn your drive into a weekend camping trip.
A nice feature of this trip is that the route is easy to navigate. Get on Interstate 45 North and stay straight until you reach Dallas; take exit 284A to visit downtown. Prepare for the open road by visiting our checklist of road trip essentials.

Drive time from Houston to Dallas: approximately 3 1/3 hours
Distance from Houston to Dallas: approximately 240 miles
Best car for this road trip: Full-Size Car
1. Houston

The culture in Houston is totally different from what you'll experience in Dallas. Since Houston is in East Texas along the Gulf and within a few hours of Louisiana, it has a unique vibe that you won't get anywhere else in the state. Western, Gulf, and Hispanic cultures meet here, providing a diverse experience.

One place you'll want to stop by is Space Center Houston. Another popular site is the downtown Museum District. In this area, you can see the Houston Museum of Natural Science, Children's Museum of Houston, and Museum of Fine Arts, Houston. Nearby Hermann Park is one of the most beautiful places in the city and is a great spot to catch your breath as the sun rises.

If you're leaving early in the morning, Shipley Do-Nuts is a top-rated spot off I-45 N where you can pick up coffee and breakfast. You could also stop at The Hub Cafe and Bistro for breakfast or lunch, which is about halfway between downtown and the first stop on your trip.

Please note: Traffic on I-45 between Houston and Huntsville is notoriously congested during the morning and evening commutes. Plan extra time or avoid rush hour to ease the headache of stop-and-go traffic.



2. Conroe

Roughly 40 miles from the Houston city center is Conroe — a small city with a population of about 82,000 people. Stop here if you're traveling with some camping gear. Lake Conroe is minutes from the I-45 and there are several boat rental services along the lake's shores. If it's too cold for a day by the water, head into Sam Houston National Forest. This area spans 161,508 acres and is a favorite spot for hiking and camping.

Nearly all the attractions in Conroe are outdoors. If you're traveling with pets, you can let them get some fresh air at Kasmiersky Park. Before you get back on the interstate, visit The Lone Star Monument & Historical Flag Park to see flags from the Texas Revolution of the 1830s.


3. Madisonville

An hour north of Conroe is Madisonville. It's worth stopping here to visit the local Buc-ee's, a Texas convenience store chain. If you've never seen one before, spend a few minutes at one of the highest-rated rest stops in the nation.

Madisonville has loads of charm. It's the Mushroom Capital of Texas and the proud host of the Texas Mushroom Festival, which is held every fall.

A short drive up the road from Madisonville is Centerville; a can't-miss spot for fans of music history – especially blues. Legendary singer and guitarist Lightnin' Hopkins was born in Centerville in 1911. East of the city is Crockett, Texas, which celebrates the musician's roots with a bronze statue of Lightnin'.

Like Madisonville and Conroe, most of the nearby attractions are outdoors. Davy Crockett National Forest is east of Crockett, while Fort Boggy State Park is south.  

4. Fairfield

When you're ready to learn about Texas history, get back on the interstate and head north toward Fairfield. The town is approximately 35 miles and a 32-minute drive from Centerville. Boasting a population of 3,000, the small town is easy to miss, but anyone interested in Civil War history will want to make a stop. West of town is the Confederate Reunion Grounds State Historic Site. This is now a history museum, but Confederate veterans of the Civil War met at this site from 1889–1946. A few minutes south is Old Fort Parker, which was built in the 1830s.

For a closer look at local history, visit Freestone County Historical Museum. Fairfield Lake State Park is another stop on your way to Dallas where you can fish and camp.


5. Corsicana

After a 35-mile, 30-minute drive, you will arrive at Corsicana. This is another city you should stop by for Civil War and Texas history. You'll find Petroleum Park, which celebrates the area's status as the birthplace of the Texas oil industry, as well as the Pearce Museum, which showcases Civil War history.

You'll pass by dozens of restaurants along Highway 31, including resident favorites like Corsicana Garden and Tortilleria Matehuala, where you can get fresh tortillas made every day to pair with authentic Tex-Mex.


6. Dallas

Corsicana is close to the edge of Dallas. Downtown Dallas is 56 miles and roughly 55 minutes away, depending on traffic. With so many things waiting for you in Dallas, this is the most exciting leg of the trip.
Dallas has several beautiful outdoor spaces, such as the Dallas Arboretum and Botanical Garden to go along with unique attractions like the Dallas World Aquarium. The city is also known as the location of the Kennedy assassination, which is an event you can learn more about at the Sixth Floor Museum at Dealey Plaza.

Dallas is filled with incredible restaurants that highlight the best of Texas cuisine. Smoke serves up plated BBQ-inspired dishes and is in West Dallas, just on the other side of the Trinity River from Downtown. Brunch is a must there, especially considering you can get a smoked brisket cornbread hash with poached eggs and green chili rajas.

To explore Dallas' nightlife, check out the Deep Ellum or Uptown neighborhoods where you'll find a variety of relaxed establishments with live music.

There's plenty of culture and history to discover in the countryside from Houston to Dallas. And with so many parks, forests, and lakes along the way, this route is perfect for an outdoor vacation.

 

Houston to Dallas FAQs

 

What can you do for free in Houston?

Houston offers lots of free entertainment, such as:

- Visit Houston Waterwall Park, with a 64-foot water fountain that is shaped like a horse shoe.
- Contemporary Arts Museum, a two-story museum full of works from local and international artists.
- Japanese Garden in Hermann Park, featuring waterfalls, beautiful plants, and interesting architecture. 

 

When should I visit Dallas?

September through November and March through May are great times to visit Dallas. Temperatures tend to drop during these months, with average highs ranging from the mid 80s to upper 60s. Tourism is also reduced at this time. During the fall, the Texas State Fair is going on and in spring the flowers are in full bloom. 

 

What kind of food is Texas known for?

Texas is known for several different dishes, such as chili, chicken fried steak, and Tex-Mex. Barbecue is also a staple throughout the state, especially brisket and ribs. Of course, Dr. Pepper is well loved in Texas where it originated.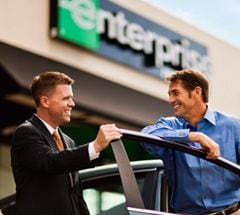 Start A Reservation
Enjoy fast and easy car rental bookings from Enterprise Rent-A-Car at one of our 7,200 branches in cities, airports and neighborhoods near you.
Reserve Now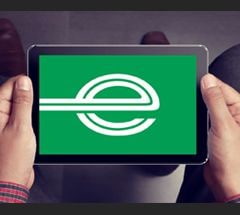 Email Offers
Don't miss an excuse to hit the road: our latest offers delivered to your inbox.
Sign Up