Road Trip from Seattle to San Francisco
The stretch of highways between Seattle and San Francisco offer some incredible, scenic views and plenty of unique attractions worth exploring. This tends to be a less crowded stretch of Highway 1 vs. Los Angeles to San Francisco. Over the summer, rent a convertible in Seattle and hit the open road to experience the beauty of the Pacific Northwest. Going in a cooler season? Grab an SUV and travel in comfort amongst the evergreens dotting the highway and ocean coastline running parallel to your route. We've compiled a list of recommendations to give you an exciting and memorable road trip. All you have to do is get started. The best way is to be prepared for the open road by visiting our checklist of road trip essentials. 
Drive Time from Seattle to San Francisco: approximately 10 hours
Distance from Seattle to San Francisco: approximately 575 miles
Best Car for This Road Trip: Convertible or SUV
1. Seattle

Days 1-2

Since you're starting your journey in Seattle, take some time to visit a few of the top attractions in the city. Pike Place Market is the oldest continuously operated farmers' market in the country and one of the most popular spots to visit in Seattle. The fishmongers are always fun to watch, and you're sure to find something unique at one of the craft stalls. Not far from the Pike Place Fish Market is the frightening, yet oddly entertaining Gum Wall. Shoot a photo in front of this Market Theater brick wall that has continuously had visitors place gum for years.

Another great photo spot that will certainly be a lot more sanitary, is the Chihuly Garden and Glass near the Space Needle. This exhibit showcases Dale Chihuly's artistic glass sculptures amongst lush gardens. For a panoramic view of downtown Seattle drive up to Kerry Park, a small neighborhood green space.

While in town, you should definitely grab some fresh-shucked oysters from one of the city's many purveyors. Need something a little more warm and hearty? Stop into Beecher's Handmade Cheese and pick up their grilled cheese sandwich or famous mac 'n' cheese. The morning of your trip, stop in to Coyle's Bakeshop and get a Cretzel ­– a delectable mashup of a buttery, flaky croissant and a salty, hearty pretzel. Fuel up with some coffee at one of Seattle's well-known café's and get on the road.

 

2. Mount Hood National Forest

Once you leave Seattle, travel four hours and 228 miles south down Interstate 5, 205 and 84 to reach Mount Hood National Forest just outside of Portland, Oregon. From the Columbia River Gorge and Multnomah Falls to Mount Hood itself, there are lots of incredible sights to see throughout the forest. With over 1,000 miles of trails, hiking is by far one of the most popular activities. If you're interested in a simple day hike, you'll find trails that take you through forests and past streams, lakes and waterfalls. Head toward the Timberline Lodge and catch a ride on the Magic Mile Sky Ride, a lift traveling up and down Mt. Hood.

If you've got some time and want a little more adventure, rent a kayak and check out the Willamette Falls on the south side of Portland. Once restricted to the public, the recently opened falls are a great area for novices and experts alike to kayak.

3. Eugene

From Mount Hood National Forest, travel approximately three hours and 160 miles west on highway 26 and south on Interstate 5 to Eugene, Oregon. While this college town is most well-known as the home of the University of Oregon, it has several special attractions you'll want to check out. After a full day of hiking and driving, turn in for the evening. Replenish your energy with a hearty, comfort meal from Fisherman's Market. Owned and operated by two former Alaskan Fishermen, this is the spot to fill up on a variety of fish-n-chips, fish tacos and seafood stew.

At the University of Oregon Museum of Natural and Cultural History, you can learn more about the cultural and natural history of Oregon and the Pacific Northwest through engaging and hands-on exhibits.


Eugene sits in the middle of the Willamette Valley wine region, an area producing some of the country's best wines. Visit and tour some of the wineries near Eugene like King Estate or Noble Estate Vineyard.

4. U.S. Highway 101

No trip from Seattle to San Francisco is complete without some time spent driving on U.S. Highway 101. This famous road hugs the Pacific Coast shoreline and offers stunning views of the cliffs and water. From Eugene, take Oregon Route 126 west for about an hour and fifteen minutes to reach Highway 101.

Once you get there, head to Heceta Head Light in Florence, which is one of the most photographed lighthouses on the coast. Another top attraction in Florence is Sea Lion Caves. These are the largest sea caves in the country and home to a year-round colony of Steller sea lions.

5. Eureka

From Florence, continue your drive down Highway 101 for 265 miles or about five and a half hours to Eureka, California. Depending on the time you spent at each spot, you should be arriving just in time for a late dinner. Enjoy a unique treat with some Caribbean food at A Taste of Bim. Authenticity is in every dish as many ingredients are imported directly from Barbados.

This quaint seaside city offers plenty of charming attractions to see. Take a stroll along the Eureka Boardwalk, where public fishing and feeding the seagulls are permitted. Old Town Eureka is on the United States National Register of Historic Places and has 154 buildings mostly from the Victorian era. One of the most amazing and ornate examples of this Victorian architecture is the Carson Mansion.


6. San Francisco

To finish your road trip, continue down Highway 101 south for 271 miles and five hours to get to San Francisco. Here you can take a ferry out to Alcatraz Island to learn more about the infamous federal penitentiary and get a good look at the first lighthouse built on the West Coast. You can also drive across the iconic Golden Gate Bridge, ride one of the cable cars downtown or head to Fisherman's Wharf to do some shopping and dining.

The bay area has endless possibilities for things do to, places to go and dishes to eat. Traditional San Francisco Cioppino, an Italian-style seafood stew, is a must try. Also, how could you pass up a chance to get real, sourdough bread from Tartine Bakery, considered one of the best bread bakeries in the country.

We packed in quite a bit of adventure for this road trip. It can certainly be expanded to more days considering how much outdoor activity and sightseeing opportunities there are between Seattle and San Francisco. No matter how many days you have, the drive from Seattle to San Francisco is well worth the time. Start making plans to complete your own road trip today.

 

 

Seattle to San Francisco FAQs

 

Does it rain every day in Seattle?

Although Seattle is known to have rainy weather, it is not a daily occurrence. Seattle gets about 150 days of rain throughout the year. The rain isn't continually heavy and isn't always accompanied by thunderstorms. Summer months tend to be warmer and less rainy. (Source: Tripsavvy.com)

 

What can you do for free in San Francisco?

There are many free activities to do in San Francisco, such as:

- Lombard Street, a unique sloped road with many sharp turns that can be walked or driven.
- Japanese Tea Garden, featuring koi ponds, a Zen garden, and native Japanese plants.
- Fisherman's Wharf, with waterfront views of the city and pods of sea lions to watch. 

 

Is the Pacific Coast Highway the same as 101? 

No, the Pacific Coast Highway is the name of a portion of U.S. 101. The PCH is a 659 mile stretch of highway between Interstate 5 in Dana Point and U.S. 101 near Oxnard.

 

What is Washington state famous for?

Washington is notorious for being the largest producer of apples in the U.S. and the home of Starbucks coffee. There are several well-known attractions in Washington, such as Puget Sound, Mount Rainier, the Space Needle, and more.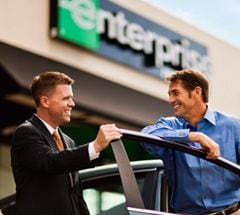 Start A Reservation
Enjoy fast and easy car rental bookings from Enterprise Rent-A-Car at one of our 7,200 branches in cities, airports and neighborhoods near you.
Reserve Now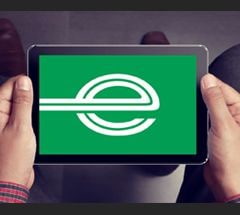 Email Offers
Don't miss an excuse to hit the road: our latest offers delivered to your inbox.
Sign Up