Bodie, California: The Creepiest, Most Beautiful Ghost Town You Should Definitely Visit
Story by Erin Lindsey and photos by Brandon Harmon
Erin runs the Escape Brooklyn blog with her husband Denny Brownell. Brandon is a LA-based photographer.

About 200,000 people explore Bodie each year, but the buildings have no residents.

I'm driving into the past — down winding dirt roads, at an elevation of 8,375 feet, into the ghost town of Bodie, California. Six hours north of Los Angeles, Bodie is a ghost town settled in the hills east of the Sierra Nevada mountain range. Once known as the "most lawless, wildest, and toughest mining camp the far West has ever known," it's also home to one of the richest gold strikes in California. Nowadays, Bodie sees about 200,000 visitors annually, yet has no permanent residents.
So how did it get this way? In 1859, a man named William S. Bodey discovered gold and a mill was established. Miners and their families began arriving in droves, and by 1877, Bodie reached boomtown status. At its peak, the town had over 2,000 buildings, 60 saloons and 10,000 residents. Its residents embodied the quintessential "Wild West" lifestyle we see in movies today — complete with frequent bank robberies, feuding gangs and gunfights in the streets. By 1881, the mines were depleted and many companies went bankrupt. By the 1940s, all of its residents were gone and Bodie became a ghost town.

What did survive is now preserved as it existed when Bodie's population up and left. Many residents fled homes still completely furnished; a general store remains completely stocked. In one home, a pot sits atop a stove as if someone had just stepped away from prepping supper. Rocking chairs seem to tip themselves back and forth if you stare at them long enough. Perhaps the eeriest is the well-preserved schoolhouse, where I could've sworn I heard laughing children.

The drive on Highway 395 to Bodie is an adventure of its own because you pass some of the most breathtaking terrain that Northern California has to offer. Stops like Lone Pine, Bishop and Mono Lake are just a few places on the road to Bodie that are worth a trip on their own to explore.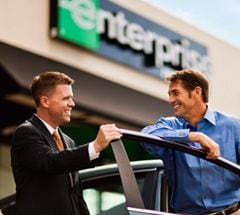 Start A Reservation
Enjoy fast and easy car rental bookings from Enterprise Rent-A-Car at one of our 7,200 branches in cities, airports and neighborhoods near you.
Reserve Now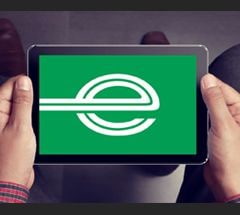 Email Offers
Don't miss an excuse to hit the road: our latest offers delivered to your inbox.
Sign Up