A Haunted Tour of New Orleans
Above photo: Lafayette Cemetery No. 1
Story by Anne Roderique-Jones; photos by Nathan Jones
Anne is a freelance writer who covers travel, food and lifestyle topics. She is based in New Orleans.

A writer hops into a car to discover New Orleans' reputation as the "City of the Dead."
I'm a newbie New Orleanian by local standards. I've been living in the city with my husband for just over three years now — even though I've been visiting since I was a kid. We bought our home sight unseen, and while that may seem crazy, it worked out all right. We have plenty of space, a breezy porch and incredible neighbors.
But our house may or may not be occupied by ghosts. While driving around to check homes, it's not uncommon to find for sale signs that read, "Not Haunted."
Around here, even the most level-headed New Orleanians seem to believe in ghosts and will give you one account or another of a spirit haunting their home. One of my neighbors claims a little boy sits in his rocking chair in the corner of their living room; another couple says that plates randomly fly off their shelves and shatter into tiny pieces. Our dog refuses to enter the back bedroom and — naturally — everyone suspects one thing: It's haunted. It seems that this city is obsessed with ghosts. I guess it makes sense, as it's been nicknamed "City of the Dead."
The hoopla might occur because we're just a stone's throw away from one of the world's most famous cemeteries, Lafayette Cemetery No. 1. It's popular with tourists because it's in the Garden District, across the street from the famed Commander's Palace restaurant, and smack-dab in the middle of the city. Filled with thousands of yellow fever victims, the grounds have captivated those who seek out the paranormal, including local author Anne Rice, who fancies the cemetery as a subject in her books. She even staged a mock funeral there as part of a book signing — lying in an open coffin, carried by pallbearers.
To get to some of the most haunted grounds, you'll need a car. I hop in with Robert Florence, author of "New Orleans Cemeteries: Life in the Cities of the Dead." We first head out to St. Louis Cemetery No. 3, where tombs were built upon what was once a leper colony. Despite claims that people see orbs of light and ghost sightings, the grounds are eerily beautiful with three types of above-ground tombs: a wall vault, family tombs and society tombs for members of organizations such as volunteer firefighters. Florence tells me that being buried above ground is necessary in New Orleans because the water table is so high. "After people witnessed their friends and family float by their front door, they decided on a new way to bury the dead."
Just a short drive away is the almost-hidden Holt Cemetery, one of the only underground cemeteries in New Orleans and a popular location for ghost hunters. Florence tells me that, "It's not a resting place for the rich," which is why many who could not afford tombs are buried in the ground. Handmade gravesites, often encircled with PVC pipes or painted lattice, are adorned with funky signs, stuffed animals, musical instruments or even masks. It's as much of an art museum as it is a cemetery.
We head 1 mile west to Metairie Cemetery, just off Interstate 10 on the Pontchartrain Expressway. Originally built as a horse racing track, the concentric ovals can still be found on the 150 acres of grounds, which are best explored by car. Local lore tells the tale of Charles T. Howard, considered scandalous for having made a fortune in the corrupt Louisiana State Lottery Company, who was denied entry into the private Metairie Jockey Club. He later purchased the track grounds as revenge, and his tomb is proudly placed in the center where it's said to haunt the site today. (Other sources say the track fell on hard financial times and was sold to Howard.)
Among the mansion-like tombs and looming oak trees at Metairie Cemetery lies the famous gravesite of Josie Arlington, the notorious madam of Storyville – New Orleans' red-light district at the turn of the 20th century. Her success afforded her an expensive and elaborate red granite number that boasts the statue of a woman touching a bronze door and two matching urns at the entrance. After her death, Arlington's fortune was spent, and the grave was foreclosed upon — her remains were then moved to a receiving vault that is said to be one of the cemetery's most closely guarded secrets. A street lamp with a red bulb was then installed across the street from the tomb, and visitors came to see the red luminescence that bathed the Arlington tomb. Crowds used to gather nightly to witness what's said to be flames pouring out of the urns and the statue banging upon the bronze door.
At the end of the day, even with Florence's impressive knowledge of the dead, he couldn't tell me if my house is haunted. But we did discuss a news article about a 1983 murder in my neighborhood that traced the victim (who was murdered in the bathtub!) to my very block. OK, maybe my neighbors have a real reason to believe in ghosts.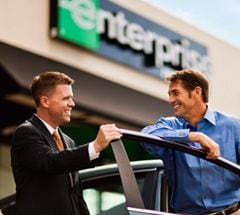 Start A Reservation
Enjoy fast and easy car rental bookings from Enterprise Rent-A-Car at one of our 7,200 branches in cities, airports and neighborhoods near you.
Reserve Now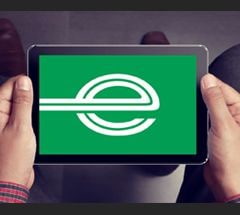 Email Offers
Don't miss an excuse to hit the road: our latest offers delivered to your inbox.
Sign Up