Colorado's Haunted Places Provide Chills, Thrills and Laughter
Above photo: Annabelle Stark, St. Elmo's most famous ghost, ran the Home Comfort Hotel.
Story and photos by Joe Rogers
Joe is a freelance travel writer and photographer based in Denver, Colorado. See more of his work at The Travlin' Joe or on Instagram.
On road trips, she joyfully embraces the paranormal; he's a skittish believer.

Behind a fragile windowpane framed with tattered curtains, worn furniture lies strewn about in a long-abandoned room. Cobwebs hang in dark corners and the wallpaper is torn and peeling. I'm standing outside one of the 43 historic buildings in St. Elmo, Colorado, touted as one of the best preserved ghost towns in the West.
As I inch closer to the window for a better view inside the room, suddenly I am confronted with a woman's blank stare. I jump back and yell, "Whoa!" My wife, Hailima, asks what's wrong. I tell her an unsettling painting on the wallpaper startled me.
She laughs and says, "Be careful. You almost fell over."
Hailima loves this stuff —the paranormal — and always pushes for us to explore haunted places. I love Colorado for its mountain scenery and opportunities for adventure, not what's supposedly lurking beyond the veil. Still, lore about local hauntings abound throughout the state, so when we talk about renting a car for day trips and weekend outings from our home in Denver to investigate popular sites, Hailima is enthusiastic.
Hailima says her childhood home was haunted. Also, a mischievous ghost at her grandmother's house was known to turn off lights and the television, open and close doors and turn on the bathroom faucet. The family took the ghost's presence in stride, noting, "That's just George." I've had eerie encounters of my own, experiences I'd gladly have traded for dealings with George. Even though I was curious about what we might encounter on our road trips, I also feared something would follow us home.
Colorado's 'Most Haunted' Ghost Town
St. Elmo, which claims the most paranormal activity of any ghost town in the state, is our first stop. Three hours from Denver, the former mining town is open year 'round. Annabelle Stark, daughter of the man who built up the town and tried to save it after the mines played out and the railroad closed in 1920, was known to patrol the streets toting a shotgun. Some say she continues to appear along Poplar Street.
The Home Comfort Hotel, founded by the Stark family, looks like a place you'd see in a slasher flick. As evening falls, the picket fence out front creaks and croons in the cold, blustery wind. While I shoot photos, I tell Hailima about the stories I've read about the hotel, tales of doors slamming and temperatures dropping suddenly — and Annabelle watching everything. I assure her I'm not scared but add, "Some things, you just shouldn't mess with."
Hailima leans in, I assume to warm up. Instead, she whispers, "ki, ki, ki, ma, ma, ma," — the famous line from "Friday the 13th." I can't help but laugh.
Spectral Echoes of Prisoners Past
The next day, we leave our hotel in Salida and head east on Highway 50. We pass the Royal Gorge Bridge & Park perched on the edge of the famous gorge, but drive on until we reach Cañon City, about two hours from St. Elmo. There, we talk with staff at the Museum of Colorado Prisons, a former women's prison where cold spots, shifting chairs and unexplained screams have been reported for years.
"I'm probably not the best person to talk to," one employee says, chuckling. "I'm a skeptic." I press him about personal experiences. He admits he's had some. "Muddy footprints have appeared in front of the old whipping post and locks change on me occasionally. One time, cigarette smoke permeated the building when I was alone."
The place feels claustrophobic, saturated with pain and emptiness. Concrete walls and the cells' steel bars amplify every sound. On our self-guided tour, Hailima notes, "There's definitely a residual vibe." She leans into an open cell. Neither of us steps inside.
Over the next week, in Colorado Springs we visit Helen Hunt Falls, where its namesake died and her spirit is said to linger still. In Denver, we explore the Molly Brown House Museum. Some speak of a ghostly cat, others say a spirit in Victorian dress rearranges the furniture. We also stroll through nearby Cheesman Park, an urban neighborhood built on a former cemetery where ghostly children are said to play and then vanish.
A few days later, we drive 45 miles east of Denver to Georgetown. A frigid wind blows dead leaves down the empty streets as we arrive at the Hamill House Museum, a stop recommended by Ann Marie Cannon, operator of Silver Queen Walking Tours.
"I've experienced things there I can't explain," Cannon admitted on a phone call before our trip. "During tours, we've heard footsteps and noises coming from the library."
Cannon also had a story about our next stop in Georgetown, the Hotel de Paris Museum, formerly a French inn. One night, when a docent thought she heard someone upstairs, she went up to ask who was there. The woman heard someone mumble, "I'm Joe. I used to work here." The owner later found records from the early days that showed a Frenchman named Joe had worked at the hotel in the 1890s.
Stephen King's Favorite Hotel
The following weekend, Hailima and I head for Estes Park, 90 minutes northwest of Denver. A light snow falls as we arrive for a nighttime tour of the legendary Stanley Hotel. Author Stephen King wrote "The Shining" after experiencing a terrifying dream when he was a guest here.
We visit the concert hall and the basement below. An "Exit" sign bathes the hallway in crimson as we stop at "Paul's room." A hotel worker in the early days, Paul's job was to enforce the 11 p.m. curfew, and employees still report hearing someone tell them to "get out" late in the evening.
In an adjacent room, our guide hands out candy suckers and tells us to hold them upright in our palms. On his phone, he plays "Lucy in the Sky with Diamonds" and summons a ghostly young runaway. She is said to haunt the room, and grab suckers. The guide calls out, "Lucy, can you show us that you're here?" My sucker falls over in my hand twice.
"If Lucy appears," I tell Hailima, "I'm running."
Later, we learn that over the years, some guests in Room 217 — the Stephen King Suite — have reported their luggage was mysteriously unpacked and King's novels, displayed in a small bookcase, were moved. Other guests claim they heard a woman's disembodied voice during the night. The voice, the guide adds, may be the spirit of Elizabeth Wilson, a longtime head housekeeper. Rooms 401, 407 and 428 also are said to be "paranormal hotspots."
Before we leave the grounds, I walk through a labyrinth of hedges in front of the hotel to take pictures. Hailima heads for the car. Soon, my phone rings. It's Hailima.
She asks, "Who's that behind you?"
Get more road trip ideas.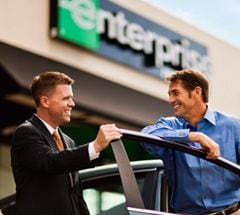 Start A Reservation
Enjoy fast and easy car rental bookings from Enterprise Rent-A-Car at one of our 7,200 branches in cities, airports and neighborhoods near you.
Reserve Now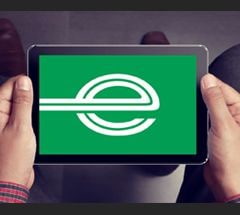 Email Offers
Don't miss an excuse to hit the road: our latest offers delivered to your inbox.
Sign Up