A Different Side of Mount Rainier National Park
Story and photos by Brad Clement

Brad is a photographer and filmmaker based in Boulder, Colorado.

For the first time, a professional climber chooses to explore the lower elevations.
Many times, over many years, I've driven along Washington State Route 410 out of Seattle to Mount Rainier National Park, but this trip is different. My emotions well up, and my mind unexpectedly floods with memories. Mount Rainier, truly an icon of the Pacific Northwest's Cascade Range, holds a special place in my heart and soul. As an aspiring mountaineer some 25 years ago, my first climb to the summit inspired me to pursue mountain guiding as a profession.
Since then, I've led expeditions around the world, and high, glaciated mountains are where I feel most at home, most comfortable. Still, Rainier was the starting point, and it's here that I've experienced some of the most intense emotional highs and lowest lows. The mountain has taught me about risk, reward, responsibility and consequences, and when I look up at the ice falls, crevasses, rock and snow on Mount Rainier, I see a friend, a mentor and a powerful mountain that I view with respect and reverence.
At 14,410 feet, the mountain lost out to Mount Whitney for the title of highest peak in the contiguous U.S. Whitney, in the Sierra Nevada at the eastern border of Sequoia National Park in California, rises 84 feet higher, but Mount Rainier is the most heavily glaciated peak in the Lower 48, boasting 25 major glaciers and countless unnamed permanent snow and ice fields. The mountain's majestic alpine environment makes it the perfect mountaineering training ground for the Himalaya range, and it's a stunning peak to climb.
On this day in June, I'm not here to climb. I'm here to explore the lower reaches of the park for the first time, to experience regions I've never seen — and I have no idea what to expect. As I drive my rental car past the rows of towering fir trees that line the last stretch of highway before entering Mount Rainier National Park's White River entrance, the mountain remains hidden behind a blanket of clouds, which is not uncommon. Still, I know it's there, tantalizing in its elusiveness. 
Waterfalls, Ancient Trees, Wildlife
Five entrances lead into Mount Rainier National Park, a 369-square-mile reserve about 60 miles southeast of Seattle, and the park offers five developed areas (Longmire, Paradise, Ohanapecosh, Sunrise and Carbon River Mowich) that make good bases for exploring. Two inns are located in the park, along with three car camping areas and numerous wilderness camping sites.
Climbing the mountain requires some training and expertise, but all park visitors have access to 260 miles of hiking trails, snowshoeing, skiing, fields filled with late summer wildflowers and the chance to enjoy a view of Mount Rainier while sipping a cold beverage on the porch at Longmire Inn. Remote, roadless camping experiences are available, as are trails and services easily accessed directly off the maintained road system. This splendid park that bears the mountain's name truly offers something for everyone in every season.
I drive along the northeast side of the park, looking for trails and admiring the abundant waterfalls — 150 are in the park, which hosts five major rivers. After crossing Cayuse Pass, I head toward the southeast corner of the park, where I stop and take off on a hiking trail. The grandeur of old growth forest here is breathtaking. Fir trees, towering hundreds of feet upward, are surrounded by ferns and flowing streams, and a gentle mist drifts through the woods, making the landscape otherworldly. 
Along the Grove of the Patriarchs trail, an easy 1.5-mile loop, I walk through a stand of 1,000-year-old trees that range from 40 to 50 feet in diameter. some of the oldest and biggest in the area. I also encounter Roosevelt elk and a Columbia black-tail deer. Later, I pitch my tent at the Ohanapecosh Campground, near the river of the same name.
As night approaches, alone in the solitude of wilderness and rushing water, I watch the vibrance of the river transform as sunlight lowers to the horizon. Early the next morning, I hike a 4-mile trail to Silver Falls, formed where the Ohanapecosh River drops 95 feet into a narrow canyon. Alone at the tumbling falls, I am tempted to stay for hours.
Mount Rainier Emerges at Last 
Instead, with clouds dominating the sky, I head for the Nisqually entrance on the western side of the park, about 42 miles east of the campground. Because I have blown by this area on past visits to get to Paradise — a common starting point for Rainier climbs — I've never paid attention to what lay just beyond the road. Today, I do, and hiking the trails deep into the silent forest is pure joy.
As night falls, I pitch a tent at Cougar Rock Campground. I'm resigned to leaving the park the next day with still no view of Mount Rainier, but upon waking the next morning, I am pleasantly surprised to see a clear sky. I follow the road that winds partway along the Nisqually River, heading 9 miles east to Paradise, which is about 5,400 feet up on the south slope. My reward is a stunning view of Mount Rainier, on full display. My reaction is visceral. Its mass and energy had been there all along, even when it was hidden in a cloak of mist and cloud.
As I snap photos of the rocks and glaciers and watch a few climbers begin their journey up the mountain, I recall again the profound influence Mount Rainier has had on my personal and professional life. I begin the drive back to Seattle, and I think about how on this trip I ventured into areas of the park unknown to me, explored new paths in an old stomping ground. Now that I fully recognize the diversity of this beautiful park, I feel even closer to Mount Rainier.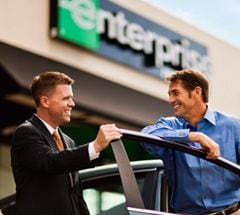 Start A Reservation
Enjoy fast and easy car rental bookings from Enterprise Rent-A-Car at one of our 7,200 branches in cities, airports and neighborhoods near you.
Reserve Now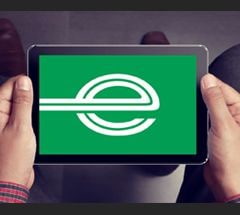 Email Offers
Don't miss an excuse to hit the road: our latest offers delivered to your inbox.
Sign Up