Washington's North Cascades National Park
Story and photos by Joe Rogers

Joe is a freelance travel writer and photographer based in Denver, Colorado. See more of his work at The Travelin' Joe or on Instagram.
Outdoor enthusiasts revel in this remote park's opportunities for adventure.
Rugged and remote, beautiful and wild, North Cascades National Park is the epitome of natural grandeur. Northwest Indigenous peoples first ventured into this land of soaring peaks, gushing waterfalls, forested valleys and ancient glaciers at least 10,000 years ago. Today, the 684,000-acre park offers arguably the best outdoor recreation in Washington.

Less than three hours from Seattle, North Cascades is divided into three units: Lake Chelan National Recreation Area in the south, Ross Lake National Recreational Area in the north and the North Cascades National Park unit, which encompasses the North Cascades Range.
North Cascades is one of our country's least-visited national parks, making it an ideal escape for day-trippers, weekend outings or longer adventures. Visitors spend most of their time in the Ross Lake area because of quick access via State Route 20, a twisting, 30- mile-long mountainous route through the park.
After my recent visit, I highly recommend a picnic at Diablo Lake Overlook, which provides a stunning bird's-eye view of the lake. But plenty of other wonderful adventures await. Here are my additional tips on what to see and do on your road trip to "the American Alps."
Lodgings
Unlike other national parks, North Cascades does not offer much infrastructure, so bring whatever you may need. Camping options (many first come, first served) include Goodell Creek Campground, the larger Newhalem Campground and the scenic Colonial Creek Campground. Ross Lake Resort, accessed via ferry or by hiking in, has wonderful floating cabins. North Cascades Environmental Learning Center on Diablo Lake offers guest rooms, organic meals and outdoor classes about lichens, songbirds and the local ecology.
Hiking
Nearly 400 miles of backcountry trails crisscross this diverse landscape and give big-mile hikers a vantage point most visitors miss while providing day-trippers with a lot of options, too. Maple Pass Loop is a seven-and-a-half-mile ridgeline traverse among craggy peaks. Rainy Lake Trail is 2 miles roundtrip and leads to an amazing lakeside view. Gorge Creek Falls is just 3 miles from the North Cascades Visitor Center in Newhalem.
Diablo Dam near Milepost 127 offers the first glimpse of glacier-fed Diablo Lake, and on a day trip, you can hike Diablo Trail from here, or get back on Route 20 to walk the forested lakeshore 3 miles away. At Washington Pass Overlook, park and follow a short paved trail through subalpine forest that leads to a million-dollar view of Liberty Bell Mountain and Early Winters Spires.
Biking
Although bikes aren't allowed on trails, cyclists on State Route 20 gamely confront big ascents and cope with weather conditions that can change quickly. Some even tackle the 57-mile ride from the town of Marblemount to Washington Pass, gaining 7,000 feet of elevation along the way, a journey that's tough for even the fittest rider.
For an easier ride, consider the Stehekin Valley Road in Lake Chelan National Recreation Area, one of the prettiest landscapes in the area. You can transport bicycles on the Lady of the Lake ferries or rent them from Discovery Bikes near the ferry landing in Stehekin.
In and On the Water
Canoers, kayakers and fans of stand-up paddleboards can rent what they need at Ross Lake Resort. There are no boat rental options for either Diablo or Gorge lakes. Skagit Tours operates boat cruises on Diablo Lake that emphasize the area's natural history.
Anglers fish for rainbow trout in Diablo and Ross lakes and steelhead trout in the Skagit River. In summer, you can swim from a beach at Thunder Knob Trailhead.
Find local outfitters on the Guided Services page.
Mountaineering
Numerous glaciers and rugged peaks present experienced mountaineers with everything from technical rock climbing and glacier travel to mixed mountaineering routes in one of the most remote and beautiful ranges in the U.S.
Approach routes might require strenuous cross-country travel, sometimes for days, through thick slide alder, rocky avalanche shoots, rivers, deep snow and slippery terrain. The physical and mental challenges can push climbers to their limits.
Popular climbing areas include Mount Shuksan, Eldorado, and the Boston Basin area. The National Park Service offers tips on how to plan for a climbing adventure.
Whether you have a few hours or a few days, North Cascades National Park offers an abundance of outdoor adventures appropriate for the whole family. Extend the fun by driving the entire Cascades Loop, which passes through the park.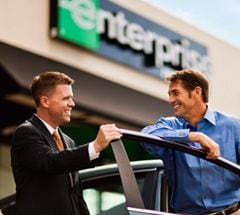 Start A Reservation
Enjoy fast and easy car rental bookings from Enterprise Rent-A-Car at one of our 7,200 branches in cities, airports and neighborhoods near you.
Reserve Now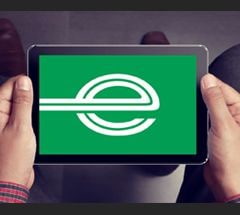 Email Offers
Don't miss an excuse to hit the road: our latest offers delivered to your inbox.
Sign Up