Washington's San Juan Islands Offer Outdoor Adventures
Story and photos by Brad Clement

Brad is a photographer and filmmaker based in Boulder, Colorado.

Beach camping, fine dining and whale watching all are available in the scenic archipelago.
Some 400 islands, part of a submerged mountain chain, make up the San Juan Archipelago. On a recent trip, I set out to camp on two of them: Cypress Island, the largest relatively undeveloped island in the San Juans and one of the few that allows primitive camping, and San Juan Island, home to Friday Harbor, the archipelago's commercial center. The town of about 2,400 people is known for its restaurants, shops and abundant outdoor activities.  
The San Juans lie tucked between the west coast of Washington and the southeast coast of British Columbia's Vancouver Island. Of the 134 islands that bear official names, some have towns, roads, and services, some offer off-the-grid living and others are uninhabited. Water taxis, plane charters and sea kayak rentals transport visitors to many of the islands, and four — Lopez, Orcas, San Juan and Shaw — offer regular ferry service.
From the Seattle-Tacoma International Airport, 11 miles south of Seattle, I drove my rental car north for two hours on Interstate 5, headed to the Skyline Marina in Anacortes, my launch point to the San Juans. With my reservation from Island Express Charters in hand, I hopped on a water taxi leaving for Cypress Island, where I was looking forward to pitching my tent on a beach. We cruised open water for about 50 minutes, spotting eagles and some orcas. The water was rough and cold, but the view was exhilarating.
Exploring 'A Prehistoric World'
Soon enough, I was off the boat and looking for a tent spot on Pelican Beach. I was fortunate to grab the last designated campsite. Cypress Island consists of more than 5,200 acres of protected forests, wetlands, grasslands and tidelands, with several recreational areas for day use and two camping areas. Once I settled in, the sound of waves lapping the nearby shoreline quickly lulled me to sleep.
Up early the next morning, I pulled out my map, intending to hike a few trails. All well marked and maintained, the trails form a network around the island. You can choose from several, including Eagle Cliff Trail, Duck Lake Loop and Bradbury Lake Trail. Walking through fields of ferns under gigantic cedar and fir trees along Smuggler's Cove Trail was like being transported to a prehistoric world. I also explored beaches on the island. When I returned to Pelican Beach, mine was the only tent remaining, and I had the entire campsite to myself for the second night.
The next morning as I sat alone with no cell service, waiting for a water taxi pick-up for a ride back to Anacortes, I wondered whether the boat would remember to stop for me on the little spit of beach in the middle of 400 islands. Precisely at 9 a.m., as scheduled, the taxi appeared. 
Back in Anacortes, I retrieved my car, headed for the Anacortes Ferry Dock on the other side of town and drove onto the state ferry for the hourlong ride to Friday Harbor on San Juan Island. When I arrived, I drove about 6.5 miles east to San Juan County Park on the far side of the island, where I pitched my tent. Back in the car, less than 10 minutes later I was at Lime Kiln Point State Park, a prime destination for land-based whale watching.
Searching for Whales
I spotted orcas offshore almost immediately. Though they were several hundred yards away, the sound of their exhales as they moved quickly through the water was distinct — almost hypnotizing. Orcas, also known as killer whales, are the largest of the dolphin species. Males, which sport a 6-foot-high dorsal fin, can grow to 32 feet long and weigh up to 11 tons, much larger than great white sharks. Before returning to my tent, I walked along the coast until near dark, watching as a gorgeous fog developed over the water.
The next day, I headed back to Friday Harbor, where I boarded a whale-watching boat for a four-hour trip. I'd envisioned taking grand photographs of orcas breaching, leaping out of the water in displays of pure drama and power. We did see whales — as well as seals, dolphins and bald eagles — but no breaching and no drama, just beautiful interactions with these huge marine mammals. At some point, I put the camera down and watched. Sometimes, quietly taking it all in is the most satisfying.
I first saw the San Juan Islands about 25 years ago, early one June morning as I stood on the summit of Mount Baker, some 60 miles away and nearly 11,000 feet above sea level. I well remember how the rarified air of the alpine world contrasted with the view to the west, where I saw a smattering of saltwater islands situated against the dark blues of the Gulf of Georgia and the Pacific Ocean.
That view, and the fact that ocean and mountains are intertwined so magically in the Pacific Northwest, is one of the reasons this part of the U.S. has captured my imagination and fueled my passion for the outdoors for half my life. Two and a half decades later — at last — I made time to explore the San Juan Islands from a closer perspective. I was not disappointed.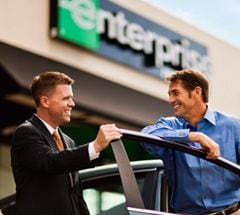 Start A Reservation
Enjoy fast and easy car rental bookings from Enterprise Rent-A-Car at one of our 7,200 branches in cities, airports and neighborhoods near you.
Reserve Now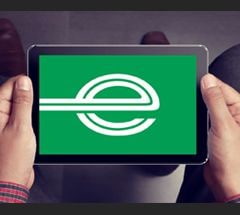 Email Offers
Don't miss an excuse to hit the road: our latest offers delivered to your inbox.
Sign Up