New Mexico Casts an Enchanting Spell on a Road Trip Adventure
Story by Kassondra Cloos; photos by Nick Cote

Kassondra is a freelance travel writer based in Colorado. Nick is a freelance photographer based in Colorado.
The most underrated state in the U.S. deserves our attention.
When my partner, Nick, and I started on a road trip through New Mexico this spring, we had a few major stops in mind to guide the journey, but mostly, we were hoping to get lost. We wanted to stumble upon the kinds of gems you don't find on top 10 lists because they're hard to reach or little known or too complex to sum up with a single photo and one-sentence caption. We wanted to drive down impossibly scenic roads that Google Maps would never suggest.
Without a doubt, New Mexico is one of the most underrated states in the U.S. It has more than its fair share of attractions — sand dunes, canyons, mountains, hot springs and spas, and rich Native American history. But somehow, it remains overlooked by the average road tripper. In 2017, nearly 85 million people visited the state of Colorado. New Mexico had less than half that — just 36 million tourists.
I first fell in love with New Mexico when I drove through the state when I was 22. I had just finished an internship in Colorado Springs and was taking the long way back East, to North Carolina, for my college graduation. As the sun set behind me, I felt the West slipping away from me. I didn't know when or if I'd be back. I fought back tears as I turned onto Highway 64 from the small, artsy town of Taos, near the Rio Grande Gorge, devastated to say goodbye to a short but exciting era.
In the evening, as the Texas border loomed closer, I tried to take the sunset with me. I tried to keep it in my rearview mirror as I forged forward east, away from the mountains and the canyons and into barely rolling hills.
Exploring New Mexico's Attractions
I've done a few New Mexico road trips over the past few years, but the most recent was the only one where I actually made time to get lost. Nick and I planned to drive about 25 hours over the course of a week, but we took so many detours that we ended up driving more than 45. Near Santa Fe, we hit Bandelier National Monument, where Ancestral Pueblo people carved homes into the walls of Frijoles Canyon, and we saw a coyote stare at us majestically from Valles Caldera, an ancient volcano. We soaked by the Rio Grande at Riverbend Hot Springs in Truth or Consequences, renamed in 1950 after a popular radio quiz show. Near Roswell, we camped at Bottomless Lakes State Park, where it looks like someone drilled perfectly round pits with a giant-size auger and filled them with sapphire-blue water. In the southeastern part of the state, we detoured to Carlsbad Caverns National Park, where we hiked deep down into the earth and imagined what it must have been like to be among the first humans who stumbled into the cave and shone lights around its stunning formations. And at White Sands National Park, which inspired our whole trip, I delighted in sharing with Nick the kind of enveloping sunset I'd come to know and expect from the "Land of Enchantment," as the state is so aptly nicknamed.
To me, New Mexico is the land of slowing down and allowing myself to be surprised, of relying more on road signs and word of mouth than on Yelp and a GPS. It's the land of mind-bending, eclectic art at Santa Fe's Meow Wolf art exhibition, where I can all but literally leave the planet, and of thick, rich drinking chocolate at the nearby Kakawa Chocolate House. It's the land where time slows down and allows me to pack more into a single day than is possible at home, when those days are filled with laptops and smartphones and to-do lists.
Finding Unexpected Wonders
On our last day, as we drove north toward home in Boulder, Colorado, we made our only true mistake. We were so enamored with the scenery around Santa Fe that we didn't discover we missed a turn until well after we realized we didn't recognize our view of the Rocky Mountains. We saw a sign for Echo Amphitheater in northern New Mexico and couldn't ignore our curiosity. We climbed out of the car and hiked toward a cliff with a massive rock overhang. I hurled greetings into the rock and heard my voice echo back louder than I thought I had shouted. I smiled at the thought of a poet friend performing for the cliff as I skipped back to the car. Crickets clinging to the trees clicked as if applauding a celebrity walking down the red carpet.
Before we pulled back onto Highway 84, we stopped to read about the campground and agreed that we should return for a whole weekend. I never used to be the kind of person who wanted to retrace steps. I always wanted to do more, see more, go farther. Why go back to a cool place you know, I figured, when there might be something else even better in the other direction?
But this is how New Mexico gets you. It sucks you in with one promise — the Ojo Caliente hot springs near Española, maybe, or staying at the picturesque Los Poblanos lavender farm in Albuquerque — and hooks you with surprises you couldn't have Googled or a sunset even the best photographer can't capture.
The more you see, the more you understand what you're missing. Once enchanted, you don't ask if you'll come back, you only wonder when. A hundred visits to New Mexico will never be enough. You will always want to go back for more.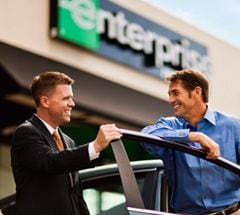 Start A Reservation
Enjoy fast and easy car rental bookings from Enterprise Rent-A-Car at one of our 7,200 branches in cities, airports and neighborhoods near you.
Reserve Now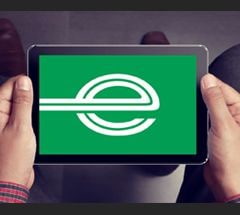 Email Offers
Don't miss an excuse to hit the road: our latest offers delivered to your inbox.
Sign Up