New Mexico's Burning Question: Green or Red Chiles?
Above photo: Red chiles hang off many Hatch storefronts. Photo by Alicia Kennedy
Story by Alicia Kennedy
Alicia is an impassioned food and travel writer based in Brooklyn. 

No matter which you choose, the Hatch chile delivers big flavor.

The wee desert town of Hatch, New Mexico, casts a long, delicious shadow over the state. Top to bottom, east to west, you'll find Hatch's namesake chiles in Taos, Albuquerque and all the way down to Las Cruces. The state question — as everyone will remind you — is "Red or green?", referring to which pepper will accompany your meal. (Order "Christmas style" for a combo.) Bunches of dried-out red chiles are a common sight, hanging on the porches of adobe houses like edible bouquets. And when you visit Hatch itself — the Chile Capital of the World — you're greeted by pepper pride of intense proportions, even during the offseason. This tiny village is powered by peppers.
Once you get off Interstate 25 near Hatch, you immediately see stores selling heart-shaped chile wreaths and pouches of chile powder, as well as chile-themed shot glasses, T-shirts and socks. In spring, dozens of local farmers plant in anticipation of the spicy blossoming that comes each Labor Day, celebrated with the massive Hatch Chile Festival. Before all that, though, it's fairly mellow — everywhere except Sparky's.
Sparky's is the town's can't-miss culinary destination, temple to a brand of quirkiness that could only exist in a village with one major export. You'll know the restaurant by the giant statue of Uncle Sam holding a green chile, standing next to another oversize statue of a red chile. Across the street, Yogi Bear and a robot each hold a burger, as a red and green chile celebrate their wedding atop a statue of a KFC bucket. A pink pig simply hangs out.
You encounter all of this before you even step inside the space, where they serve the World Famous Green Chile Cheeseburger (a consistent People's Choice winner at the state fair's contest). Inside, the owners, Josie and Teako Nunn, display antiques and signs they've accumulated over the years as "pickers" — across the street, there's an antique shop they also own.
The Nunns opened Sparky's in 2008, although it had been a dream for over 25 years. They started out selling espresso and ice cream before moving toward barbecue. "Then my son came over and said, 'Dad, you can't open this place without doing your famous green chile cheeseburger,'" Josie says, and a legend was born. They called it "world famous" even before it started winning awards. But the reputation is deserved: This is a burger you'll think about for days because its juiciness perfectly complements the chiles. "Everybody loves to use [chiles] on everything," she says. They even add them to milkshakes: guajillo chile in a mango milkshake creates an unforgettable sweet-spicy marriage. Adding the green chile on fries — like ketchup — elevates them. (It helps that Sparky's fries are crispy, excellent, two-bite wedges.)

Elsewhere in town, Elaine Mitchell and her husband Preston started the Hatch Chile Store in 2014 to give everyone a taste of the chiles farmed over 1,000 acres of land in the Hatch Valley. Elaine's parents are farmers, and they both love agriculture and its attendant lifestyle. "Hatch chile is really known for its flavor and the different heat levels," Elaine explains. "The biggest difference [between it and other chiles] is its flavor. People who grew up here, you just can't get enough of it and you can't get it anywhere else." The store regularly sends chiles to faraway places such as Canada and Germany.
The New Mexico State Legislature passed a law making "Red or green?" the official question in 1966, a way to pay homage to the great impact the chile has on the state's economy — it's the No. 1 cash crop. The most famous Hatch chile is the Big Jim, which is meaty and long — about 5 or 6 inches. Big Jims start off green, but as the chiles mature and the weather gets colder, they turn red and get a bit sweet. Before you eat these at a restaurant, they're usually roasted and peeled. Then, they're served as a chunky, spicy condiment that complements many foods.

And they do add chiles to everything in New Mexico. In Albuquerque, you can get them on pizza at local favorite Amore Pizzeria or add them to your eggs at scenic brunch spot Farm & Table. But there's nothing New Mexicans like to add them to more than a cheeseburger. Cowgirl BBQ in Santa Fe serves "The Mother of All Green Chile Cheeseburgers," which has won the Green Chile Cheeseburger Smackdown in the past — but that's not even the biggest competition. The New Mexico State Fair's contest in September is the real deal. Last year, Laguna Burger in Albuquerque took home the judges' trophy.
Because so many people around the world crave Hatch chiles, you can be pretty sure they're not hard to find in New Mexico. Just remember, there's no wrong answer to the state question.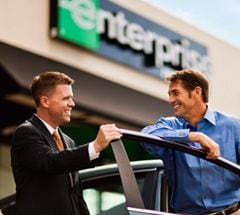 Start A Reservation
Enjoy fast and easy car rental bookings from Enterprise Rent-A-Car at one of our 7,200 branches in cities, airports and neighborhoods near you.
Reserve Now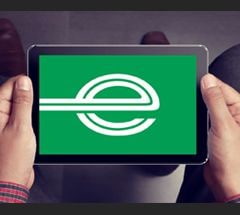 Email Offers
Don't miss an excuse to hit the road: our latest offers delivered to your inbox.
Sign Up