Take a Road Trip to Roswell, New Mexico, and Look for Signs of Alien Life
Story by By Kassondra Cloos; photos by Nick Cote

Kassondra is a freelance travel writer based in Colorado. Nick is a freelance photographer based in Colorado.
Town embraces its connection to UFOs and little green people.
I know it's irrational to be afraid of aliens, but at some point between the ages of 5 and 10, I started to worry that if I so much as thought about the existence of aliens, I'd set off a little ping on their radar and accidentally invite them to pay me a visit. To stay safe, I believed that I must not acknowledge them with thoughts or words.
But when I started planning a trip to New Mexico, I thought about visiting Roswell, in the southeastern part of the state. Maybe, I figured, going to the home of "the best-known and well-documented UFO cover-up," according to the city's website, would help me get over this silly fear. In 1947, a UFO (later identified as a weather balloon by the U.S. government) supposedly crashed near the city of Roswell. In the decades since, alleged witnesses have come forward with stories about alien bodies, wreckage of a flying saucer and a wide-scale government cover-up.
The night before my partner, Nick, and I drove into Roswell, we camped at Bottomless Lakes State Park, a few minutes from town. I wouldn't say that I was scared to camp, but when we heard a trash can topple over while we were eating dinner, I thought the campground was infested with some foreign life form (it was a raccoon). When my headlamp lit up tiny, sparkling dots in the grass, I wondered if some extraterrestrial nanobots had descended upon Earth (they were spiders).
The anticipation of the visit turned out to be scarier than Roswell itself, in spite of the town's frequent efforts to pay tribute to little green men. There are souvenir shops selling alien toys, murals of aliens, statues of aliens and even green, alien-shaped cookies at El Toro Bravo, the Mexican bakery across from the International UFO Museum & Research Center. Unfortunately, they were out of the cookies when I visited, so I missed my chance to eat an alien for breakfast. To me, the alien theme was entertaining; to people who actually believe in them, it may even be endearing.
Facing UFO Fears
I had two missions while in town: first, to visit the International UFO Museum and Research Center; second, to do so without screaming and running for the car.
I'd expected that the museum and exhibits about abductions and crop circles would freak me out, but my fears turned out to be baseless. The Roswell Incident exhibit was hard to follow, so I looked it up when I got back into the car, eager to know more. And who can be afraid of an animatronic flying saucer with aliens beeping gibberish? The alien abduction section gave only teasers of information — just enough to intrigue me. I furiously Googled "What happened to Harry Turner?" after reading a newspaper article on display that told about a truck driver's alleged abduction and/or possible teleportation in 1979 in Virginia.
I wouldn't go so far as to say that I now adore aliens. When I left the building, an author seated at a table by the gift shop asked if I wanted to buy a signed copy of his alien romance novel. No thanks. But I will say this about Roswell: Not only did it pique my curiosity, I can now safely research UFO events without losing sleep. I might even make a return visit — before they do.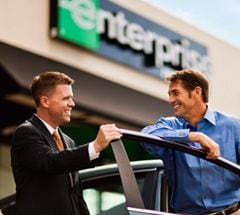 Start A Reservation
Enjoy fast and easy car rental bookings from Enterprise Rent-A-Car at one of our 7,200 branches in cities, airports and neighborhoods near you.
Reserve Now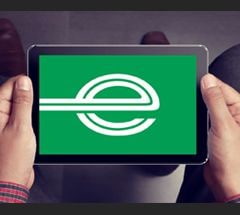 Email Offers
Don't miss an excuse to hit the road: our latest offers delivered to your inbox.
Sign Up