Road Trip to New Mexico's White Sands National Park
Story by By Kassondra Cloos; photos by Nick Cote

Kassondra is a freelance travel writer based in Colorado. Nick is a freelance photographer based in Colorado.
Visit the Southwest's most otherworldly natural attraction.
The first time I visited White Sands National Park in southern New Mexico, it was more or less an accident. I was living in Manitou Springs, Colorado, and working as a crime reporter for a daily newspaper. I had a random long weekend from switching shifts with a colleague. I can't remember what my original plan was, but it must not have been that exciting — I ditched it almost immediately when I found White Sands on a map. Drive nine hours each way for one night of backcountry camping in a dune field? Why not?
I was in a new, spontaneous phase of my early 20s. I wasn't making a ton of money, but I finally had enough to spare for an extra tank of gas and a couple of nights in a campground and hostel. So, with less than an hour to spare between my projected arrival time and the sunset cutoff to the campground, I loaded up the car with my no-frills camping kit and drove south on Interstate 25.
A Light Show
No number of adjectives can prepare you for White Sands. The dunes roll through the Chihuahuan Desert for 250 square miles and look like snowdrifts. In the wind, fine grains of white gypsum blow off their crests as if the park were made of powder. If you walk along one of the park's short boardwalk trails in full daylight, you'd be forgiven for wondering if you were at the beach.
The first time I went to White Sands, I went for the dunes. I loved feeling like I was digging my toes into a pile of salt someone had shaken out across the earth. I thought the sand would be the main attraction. But when I went back in May for the second time with my partner and our puppy, we were there for the lighting.
White Sands is not the kind of place where you go to sit still and stare at one section of sky, hoping the clouds will dance just so. It's the kind of place you go to walk on the dunes and be enveloped by the changing light. Just before the sun begins to dip behind the San Andres Mountains, the entire sky turns into molten gold. The dunes change from stark white to steel blue. As the sun sinks, everything morphs and the colors blend together. The sky shades from blue to purple and back. The now-blue sand grows darker, too, until it's no longer possible to distinguish sky from sand from mountain.
It's impossible to sit still as this happens, as the park's features are smudged together like a watercolor painting. It's impossible not to be completely present. At once, it feels like time has stopped — there is nothing else that matters — and sped up, because there's no way to take it all in before it fades to dark.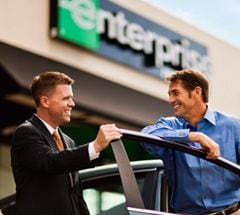 Start A Reservation
Enjoy fast and easy car rental bookings from Enterprise Rent-A-Car at one of our 7,200 branches in cities, airports and neighborhoods near you.
Reserve Now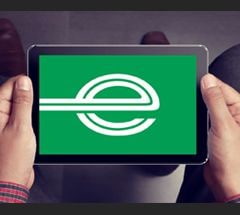 Email Offers
Don't miss an excuse to hit the road: our latest offers delivered to your inbox.
Sign Up