Barbecue Lover Judges for Herself
Above photo: Texas Jack's Pitmaster Warren Zuniga seasons the meaty St. Louis-style ribs with salt and pepper, apple cider vinegar and chicken stock. 
Story by Lauren Kafka; photos by Alexander C. Kafka
Lauren is a writer, editor and English tutor in Bethesda, Maryland. Alex, her husband, is a journalist, photographer and composer.
She rekindled the flame in Washington, D.C., and then found the best joints in town.

Nobody would call me a typical barbecue judge. I grew up in Johnstown, Pennsylvania, known more for coal, steel and catastrophic flooding than barbecue, so I had little exposure to the intoxicating aroma of perfectly smoked meats. As a kid, I never traveled to barbecue meccas in Memphis, Kansas City, Texas or the Carolinas. The local culinary specialties I remember from my youth are hoagies, Gobs (Johnstown's variation of whoopie pies) and pierogies. My earliest memory of gnawing on succulent pork spare ribs was during one of my parents' legendary New Year's Eve parties when my mother baked enough ribs for 50 to 100 visitors. She didn't smoke her meat, however, and when I left for college, she enrolled in a graduate program for Jewish studies, began Hebrew classes, had a Bat Mitzvah and stopped cooking pork altogether.
As luck would have it, I chose to attend journalism school in Missouri, and my deep yearning for pork followed me to the Midwest. One of my first assignments for The Columbia Missourian newspaper was to profile Dr. Harry Berrier, associate professor emeritus of veterinary pathology and clinical toxicology at the University of Missouri College of Veterinary Medicine. Far more important to me, he also was the creator of Show-Me Bar-B-Q Sauce, made with liquid smoke. As Berrier walked me through the spotless machinery in his basement, explained how his passion for a tasty barbecue sauce turned from a hobby into a business and shared key information about the essential ingredients in his special concoction, I couldn't wait to slather the sauce onto some pulled pork or chicken at my grad-school bungalow. Berrier said he grossed $200,000 during his first year. Eventually, he had customers in all 50 states and even shipped bottles of sauce to Gulf War soldiers.

Road Trips to Barbecue Joints
After tasting the Show-Me sauce, I was hopelessly hooked and started to explore some of Kansas City's well-known barbecue spots such as Gates & Sons, Arthur Bryant's and the Grand Emporium, where a tireless chef named Amazing Grace served barbecue until 3 a.m. After completing my degree in 1992 and moving to Washington, D.C., I struggled to find eateries that could compete with my Missouri favorites, but a friend and I noticed an ad for the National Capital Barbecue Battle and decided to attend.
While we were nibbling on our mediocre $6.95 pulled-pork sandwiches, we noticed some people sampling ribs at several different locations throughout the grounds. They were chatting with the leaders of barbecue teams, and some were dining on white tablecloths and using linen napkins to dab the sticky sauce from their mouths. Nobody seemed to be exchanging money. My friend and I intercepted one of these VIPs. "Are you a judge?" I asked.
"Yes," he said, and I noticed the engraved judge's badge on his sweatshirt. "Where did you do your training?" I asked. "I don't have time to talk, but you can contact Memphis in May and take a class to get certified."
I found out that I could do the Memphis in May training for $50 in Arlington, Virginia. The price tag included lectures, break-out sessions, role play, a 50-point exam and a bountiful buffet. I learned about the criteria included in Memphis in May-sanctioned competitions, which include: area and personal appearance, presentation of entry, tenderness, flavor of meat and sauce, appearance and doneness of meat and the overall impression. If pitmasters told stories during the presentation portion of the competition, the trainer explained, they didn't have to be true to earn high marks — they just had to be memorable. I also learned the difference between on-site and blind judging. The blind-judging component prevents judges from getting swept up by the smooth-talking charm and excessive dollars spent by pitmasters and their teams. In the secrecy of the judges' tent, they evaluate ribs, shoulder and whole-hog samples given to them in a white Styrofoam box coded with a number. No frills — just the meat.

Judging a Big Barbecue Battle
Despite the thorough training, I was a bit nervous before judging at my first National Capital Barbecue Battle in Washington in 1996. I knew the teams had been preparing their meat for many hours in smokers that were almost as large as my kitchen, and several had driven their rigs to D.C. from as far away as Tennessee and Texas. Would they realize I was a rookie? Would they think my questions were dumb? Would I have to talk to them with pork stuck between my teeth?
I spent as much time as I could listening intently while they explained their techniques, and I asked every pitmaster at least one question during the 10 minutes allotted for each team. Luckily, I was paired with an experienced fellow judge, and we visited the booths together. I also had plenty of time to chew while he asked the teams questions about their smokers and marinades. The first contest boosted my confidence, and I decided I was ready to judge at the Olympics of barbecue the following spring — the World Championship Barbecue Cooking Contest (WCBCC) at the Memphis in May International Festival.
I was stunned by the sheer size of the competition, variety of smokers, quantity of alcohol flowing before noon, volume of country music and ubiquitous fragrance of smoked pork.
After the judging coordinator reviewed the rules, my partner and I made sure our watches were in sync as we set out to taste and assess some of the most mouthwatering ribs and shoulder I'd ever consumed. No longer a beginner, I wasn't as jittery while listening to the teams' presentations and sampling their entries. I felt like I'd made it to the holy grail of the barbecue world, and I savored each bite before turning in my scorecard.

Back in the Judges' Tent
After our bacchanalian weekend of revelry and carnivorous indulgence in 1997, my husband and I returned to D.C. and strived to discover barbecue contenders worth our attention in the metro area besides our longtime favorite, Rocklands, in Glover Park.
Less than six months later, my doctor had some surprising and life-altering news for me. My cholesterol, remarkably, was still quite low. "I think you were born to be a barbecue judge," she said. I also found out I was pregnant — with twins! As it turns out, their birthday lands every year on the same weekend as the National Capital Barbecue Battle, which made it impossible for me to continue judging our local contest as they were growing up. With the kids' weekend activities dominating our schedule, getting to other locations to judge proved too logistically challenging. So despite the outstanding cholesterol stats, I reluctantly chose to take a 19-year sabbatical from judging.
In June 2017, however, just as I was about to launch my twins from the nest to college, I made a comeback at the National Capital Barbecue Battle and found that the number of talented pitmasters in our area has more than quadrupled since my early judging days. I, on the other hand, was a bit rusty. Douglas Halo, one of the organizers of this year's competition, scolded me when he saw my sunglasses. "All judges must remove their sunglasses before judging because the teams want to see your eyes while you're tasting their meat," he said.
Since getting back onto the barbecue circuit, I've spent the past six months driving around Washington, D.C., northern Virginia and suburban Maryland trying to find the most exceptional barbecue in the area. Instead of focusing exclusively on the meat and sauce, as I did while working as an official barbecue judge, I've sampled as many side dishes as I could consume. Tough work, but somebody's gotta do it.
The most shocking epiphany I had after months of devouring smoky pitmasters' special platters and crispy Brussels sprouts was that even with all the intense competition in the region, my favorite in 1996 is still my favorite in 2018. Rocklands simply has no weaknesses. Founder John Snedden's capable and creative competitors seem to have inspired him to up his game. The baby back ribs, Texas-style brisket, hot 'n' spicy wings, grilled lamb and salmon are all phenomenal, and the only downside of the salads and side dishes is the need to choose among them. Grandma Snedden's collard greens and the Texas corn pudding are my personal favorites, but you can't go wrong with the old-fashioned mashed potatoes. I once asked a manager at Rocklands why he and his innovative staff don't enter the National Capital Barbecue Battle or other nearby contests.
"Because we don't have to," he said.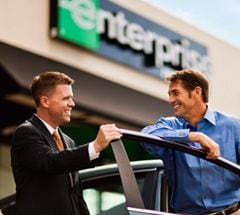 Start A Reservation
Enjoy fast and easy car rental bookings from Enterprise Rent-A-Car at one of our 7,200 branches in cities, airports and neighborhoods near you.
Reserve Now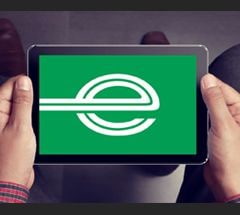 Email Offers
Don't miss an excuse to hit the road: our latest offers delivered to your inbox.
Sign Up