Barbecue Judge Picks Favorite Spots in Washington, D.C., area
Story by Lauren Kafka; photos by Alexander C. Kafka

Lauren is a writer, editor and English tutor in Bethesda, Maryland. Her husband, Alex, is a journalist, photographer and composer.
Baby back ribs, pulled pork, chicken, turkey and brisket satisfy smoked-meat urge.

Determined to find the most delectable barbecue in the Washington, D.C., metro area, I've driven a lot of miles and put on a lot of pounds during the last six months while sampling pitmasters' specials from northern Virginia to suburban Maryland to Florida Avenue — in the heart of our nation's capital. Although the D.C. area has never been considered a destination for fervent barbecue lovers, I discovered a surprising number of contenders as I worked my way through savory brisket, piquant baby back ribs, and toothsome mounds of ambrosial pulled pork. Here are my top five:

• 2418 Wisconsin Ave. N.W., Washington, D.C. 20007; 202-333-2558
• 25 S. Quaker Lane, Alexandria, Virginia 22314; 703-778-9663
• 3471 Washington Blvd., Arlington, Virginia 22201; 703-528-9663
John Snedden's accomplished pitmasters smoke aromatic pork and beef ribs, lean brisket, juicy lamb, whole chicken and spicy wings, Italian sausage and a daily fresh fish over red oak and hickory. The ribs have a crispy bark on the outside and are soft and tender on the inside. The blackened salmon is fiery, so it's best to have some iced tea or cold beer nearby. The lamb sandwich drizzled with extra sauce, a tangy tomato-based concoction with vinegar and four types of peppers, is my favorite menu item. Scrumptious sides include Grandma Snedden's bacon-flavored, buttery collard greens, Texas corn pudding, red beans and rice, and minted cucumber salad.

• 3407 Connecticut Ave. N.W., Washington, D.C. 20008; 202-362-7777
• 801 18th St. N.W., Washington, D.C. 20006; 202-730-3070
• 7406 Baltimore Ave., College Park, Maryland 20740; 301-864-1081
Pitmaster Hondo Greenberg specializes in succulent St. Louis-style and lean baby back ribs, beef brisket, chopped pork served with a vinegar sauce, and burnt ends that might spike your cholesterol level 10 points. "I was 240 lbs. when I started working here," said Manager P.J. Freitag, "and I'm 311 lbs. as of today. At least 50 lbs. is the burnt ends." The not-to-be-missed sides include candied yams with toasted marshmallows, subtly seasoned collard greens and hush puppies stuffed with goat cheese and smoked poblano peppers, served with apple honey butter. Fat Pete's offers a six-pack of sauces, including mop, spicy, sweet, white, mustard and vinegar.

1654 Columbia Road. N.W., Washington, D.C. 20009
Rob Sonderman, D.C. native and renowned pitmaster, owns this cozy but potent eatery in the Adam's Morgan neighborhood. Highlights are the tiny cracklins, made from pig skin, on the pork shoulder meat, and the ribs, which Sonderman smokes and then glazes with brown sugar and apple cider vinegar and puts under a broiler for a crusty texture before one final sprinkle of seasoning before serving. The Texas Ranger sandwich, made of slow-smoked brisket topped with crispy onions, spicy pickles and barbecue sauce, is popular, as is the Larry David, a Reuben made with house-smoked pastrami. Sonderman relies on a blend of red oak, white oak and cherry woods to give the meat its unique flavor.

2761 Washington Blvd., Arlington, Virginia 22201; 703-879-2578
For an upscale barbecue experience, you can't beat Texas Jack's, which offers reservations, valet parking and an extensive beer, wine and cocktail list. Pitmaster Warren Zuniga is creating some admirable St. Louis-style ribs, moist chicken and Texas-inspired brisket with a salt-and-pepper rub. Two innovative sides worth noting are the esquites, which is pan-fried corn, mayo, cotija cheese, cilantro and jalapeño, and the crunchy Brussels sprouts, which are deep-fried and then tossed in lemon juice and Parmesan cheese.

203 Florida Ave. N.W., Washington, D.C. 20001; 202-733-1919
The smokehouse is frequently packed as customers from Europe, South America and the local neighborhood devour DCity's signature spare ribs and smoked chicken wings. The ribs-and-wings combo might be the best way to go, along with the fried Brussels sprouts and mac-and-jack cheese. The wings have the perfect ratio of spice to meat with very little fat, and the chipotle-mayo sauce on the sprouts and cilantro-ranch sauce on the wings provide the perfect complements.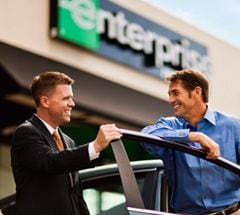 Start A Reservation
Enjoy fast and easy car rental bookings from Enterprise Rent-A-Car at one of our 7,200 branches in cities, airports and neighborhoods near you.
Reserve Now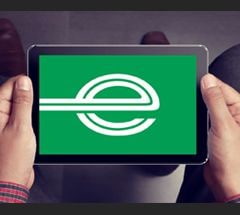 Email Offers
Don't miss an excuse to hit the road: our latest offers delivered to your inbox.
Sign Up