Story by Lauren Kafka; photos by Alexander C. Kafka

Lauren is a writer, editor and English tutor in Bethesda, Maryland. Her husband, Alex, is a journalist, photographer and composer.
Backyard-barbecue fanatics and serious road warriors can take their passion for wood-smoked meats to the next level.
Judging flavorful barbecue is a whole lot easier than cooking it. First, you need to decide whether you want to judge at official competitions or simply feel better qualified to evaluate the best smoked-meat offerings close to home. Some folks like to sample and compare barbecue while they're on the road for business or pleasure.
Let's say you don't feel the need to become a certified judge, but you want to know what to look for while searching for the best barbecue joint in your area or on your next work trip. Try not to let regional biases get in your way. Even if you're smitten with North Carolina-style vinegar sauces or Texas-style mop or basting sauces, try to be open-minded enough to appreciate a mustard-based, South Carolina-style sauce or a thick, sweet-and-tangy sauce from Kansas City. You might even want to branch out and consider an Alabama white sauce with mayonnaise, vinegar and pepper.

Taste the meat first, without any sauce, and be sure to note the flavor of the dry rub as well as the texture of the meat. If you prefer lean meat, let your server know. Rib perfection is somewhere between falling off the bone and so tough that your mouth has to wrestle to get it. For meat on the bone, you should need to give it a distinct but gentle tug as if it's teasing you a bit. The meat should never be mushy, a quality you can test by squishing it against the roof of your mouth. If you're successful, that's a very bad sign. Even though fat certainly provides flavor, nobody wants to sink their incisors into a mouthful of fatty, meatless tissue. You shouldn't have to spend precious dining time doing your own trimming.
Speaking of flavor, think about what ingredients might have gone into the marinade, dry rub and sauce. The flavors should complement the meat rather than overpower it. If the salt content tastes like you just drank a sip of the Atlantic Ocean, deduct points. If you taste so much brown sugar or maple syrup in the sauce that you can't taste the pork, that's a hint that the pitmaster might be a novice.
One benefit of judging barbecue at restaurants is that you might have some room left in your expanding belly for side dishes. If collard greens are cooked well — not too salty and not too sweet — they can be an excellent accompaniment to your meat, as can coleslaw, cucumber salad, mashed potatoes and candied yams. A pitmaster's special usually includes a few different meats and two sides, so peruse the menu carefully, and ask your waiter for house-specialty recommendations before you commit.

How to Become a Judge
If you want to become a certified judge, you'll need to find a training class. Two of the most popular are the Memphis in May (MIM) World Championship Barbecue Cooking Contest (WCBCC) Judging Seminar and the Kansas City Barbecue Society (KCBS) Certification.
The six-hour MIM class is now offered only one day each year on a Saturday in November in Memphis. The $95 price tag includes the WCBCC Judging Manual, training materials, certificate upon completion and lunch. The focus here is on ribs, shoulder and whole hog. This is the only training that qualifies you to judge the Memphis in May World Championship.

The Kansas City Barbecue Society (KCBS), with about 20,000 members worldwide, offers a $45 class for members ($85 for nonmembers includes the one-year membership fee), and it's organized about 80 to 90 times per year in different locations around the world. KCBS sanctions about 550 competitions per year with a combined total of about $3 million in prize money. At KCBS trainings, you learn how to judge chicken, pork ribs, pork shoulder and beef brisket.
Some major U.S. competitions, in addition to Memphis in May, are the American Royal in Kansas City, Missouri, the Jack Daniels Invitational in Lynchburg, Tennessee, and the event associated with the Houston Livestock Show and Rodeo, but there are also a lot of smaller contests throughout the year in the U.S. and on the international circuit. Check online listings for up-to-date information.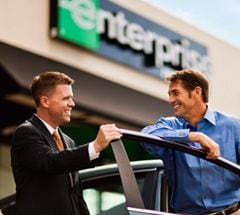 Start A Reservation
Enjoy fast and easy car rental bookings from Enterprise Rent-A-Car at one of our 7,200 branches in cities, airports and neighborhoods near you.
Reserve Now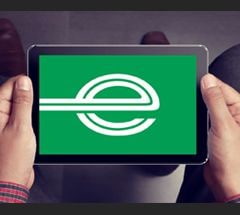 Email Offers
Don't miss an excuse to hit the road: our latest offers delivered to your inbox.
Sign Up