Road Trip from New Orleans to Memphis
Story by Anne Roderique-Jones; photos by Nathan Jones
Anne is a freelance writer who covers travel, food and lifestyle topics. She is based in New Orleans.

From po'boys and jazz to barbecue and blues, take a food-driven road trip between America's Southern sister cities.
When I first moved to New Orleans, I had to buy a new pair of jeans. We bought a house one block from (arguably) two of the city's best po'boy joints, and I lost all sense of self-control. It's easy to do that in a city like NOLA, where people plan dinner while they're eating lunch.
It's safe to say that I have a love affair with New Orleans cuisine. Here, people like to say there are four seasons: Mardi Gras, crawfish, snowball and football — and they all revolve around food. Serve my oysters raw, fried or Rockefeller. Give me a po'boy dressed and beignets with a steaming cafe au lait.
But my love for Southern cuisine actually began in Memphis. I fell hard for the city when my then-boyfriend, now-husband and I would make the five-hour road trip from our hometown in the Missouri Ozarks. We'd get a cheap hotel near Beale Street and fill our ears with blues and our bellies with barbecue.
New Orleans and Memphis have so many magical parallels, all within a five-hour driving distance — they make for the ideal road trip. Here's ours:
Any good road trip starts with solid tunes. We dialed our radio into New Orleans' WWOZ, which is heavy on jazz, and as we headed out on Interstate 10 to Interstate 55, the sweet sounds of Louis Armstrong hummed through the speakers.
Just two and a half hours outside of New Orleans, on the way to Memphis, is Jackson, Mississippi. It's the perfect place for a pit stop during the lunch hour. The town lies off Interstate 55, and the drive through Mississippi is lovely with lush trees that canopy the interstate. I came prepared by wearing my finest eating pants; the food here is seriously underrated.
First, there's Big Apple Inn. I look at this as sort of an understated amuse bouche. The no-frills restaurant on Farish Street is run by Geno Lee, a fourth-generation sandwich maker whose smokes (smoked sausage sandwiches that ring in at $4.50 for three) are divine disks of heaven. Big Apple Inn has the occasional tourist thanks to a handful of spots on Food Network and being housed in the same building as Medgar Evers' office in the 1950s (where he'd come down for meetings and lunch), but this is a serious locals joint. You'll find women dressed in church clothes, postal workers and then folks like us. When ordering our lunch, the friendly women behind the counter asked if it was our first time here. Was it that obvious? We said it was our second, to which she replied, "Ahh, you like those hot smokes, then?" Indeed. Three smokes and a can of orange Sunkist from the vending machine, and we were on our way.
For our main course, we hit up Brent's Drugs, a charming family-friendly soda fountain in the hip Fondren district that makes you feel as if you were living in an episode of "Leave It to Beaver." The place has become a bit of a destination since being featured in the movie "The Help," but, like Big Apple Inn, most of the folks dining here know each other. The menu may read that the olive and egg salad is famous, but we saw an awful lot of burgers and milkshakes come out of the kitchen — and for good reason. The griddle-top hamburgers and hand-scooped shakes make an ideal lunch because once you hit Memphis, it's all about the barbecue.
It's hard not to compare the Southern sister cities of Memphis and New Orleans. Each has a street that's choked with tourists who come to party. From jazz to blues, each has some of the country's finest music scenes, and folks in Memphis debate about the best barbecue like New Orleanians argue over the finest po'boy. Ask any Memphian about the ribs at Rendezvous, and the answers are as heated as a presidential debate.
For us, the most consistent recommendation was Cozy Corner, which surprisingly was not really cozy nor on a corner. But pay no mind to that because the ribs and barbecued bologna sandwich are incredible.
Another favorite is Payne's Bar-B-Que. Located a few blocks from the hip Cooper-Young district, the restaurant stands near the corner of Lamar Avenue and South McLean Boulevard. Beale Street is 3 miles away so you'll need a car to get there. But the drive is worth it. Payne's is bare-bones with red-checked tablecloths and a hodgepodge of tables. The place is known for its pulled pork that's chopped to order. "Whack, whack, whack," you'll hear from the back. The final product: a basic bun that's topped with a mix of tender meat and bark, a sweet and spicy sauce, and neon mustard slaw. It comes with a fork for a reason.
We met a local couple while taking a spin around the Peabody Memphis hotel. They were lifelong residents who were armed with great recommendations. We hit up the suggested Catherine & Mary's for dinner, helmed by Andy Ticer and Michael Hudman, James Beard-nominated Best Chefs: Southeast. The restaurant brings a blend of, "grandmother cooking, Italian philosophy of dining, and Southern ingredients to the heart of the city." Like our home, Memphis is not all about one single cuisine.
But the next day was back to barbecue: One & Only BBQ to be precise, where we discussed the merits of the sliced brisket and pulled chicken sandwiches. Just compiling our favorite barbecue list made us feel like locals.
On the way home from Memphis, we popped in a Blues Legends CD that we purchased on Beale Street from a man named Smokey. Interstate 55 carried us to a blink-and-you'll-miss-it town of Sardis where one can find the finest pizza outside of Italy. That's right: smack-dab in the middle of Mississippi. TriBecca Allie Cafe was started by two New Yorkers and serves a smattering of wood-fired pizzas with a perfectly charred crust. The Magnolia Rosa Insalata, a red onion and pecan pizza with mixed greens and toasted pine nuts, is an award-winning pie that put this small town on the map.
Back in New Orleans, my eating pants still have a faint smell of barbecue. It's lunchtime, and we head to our favorite po'boy shop down the street. The entire way there, we debate the best barbecue in Memphis and talk about what we're having for dinner.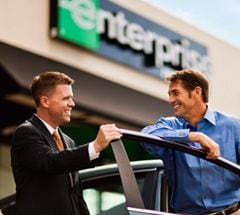 Start A Reservation
Enjoy fast and easy car rental bookings from Enterprise Rent-A-Car at one of our 7,200 branches in cities, airports and neighborhoods near you.
Reserve Now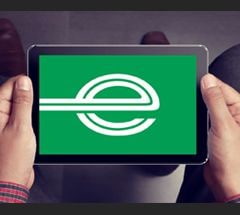 Email Offers
Don't miss an excuse to hit the road: our latest offers delivered to your inbox.
Sign Up