Top Sites along the Natchez Trace Parkway
Story and photos by Tom Uhlenbrock

Tom is an award-winning travel writer and journalist based in St. Louis.

Visit the ruins of a 19th-century mansion or venture to a swamp filled with cypress trees.

There are 90-plus historic and scenic sites on the Natchez Trace Parkway, a 444-mile drive that runs from Natchez, Mississippi, to Nashville, Tennessee. Here are my picks of the top six:

Mount Locust (milepost 15.5)
Between 1785 and 1830, more than 50 inns were located on the Trace. The Mount Locust Inn is the last one standing, although it's not open for overnight stays. Built in the late 1700s, the cost of a stay was 25 cents until the inn eventually became the family living quarters on a cotton plantation. Today, the inn sits in a parklike setting and visitors are invited to climb the front walkway and see where early travelers ate and spent the night.
Windsor Ruins (milepost 30)
Visiting the ruins requires a detour off the Trace onto Highway 552, but it's worth the 11-mile trip. A cotton planter built a magnificent mansion in 1861 that was destroyed by fire 30 years later. An architectural drawing shows how it looked. All that's left today is a group of 45-foot, free-standing columns with iron capitals. Standing alone in the forest, it is America's version of ancient Roman ruins.
Cypress Swamp (milepost 121)
Located just beyond the north end of the giant Ross R. Barnett Reservoir, there is a 20-minute walk on boardwalks and pathways along the perimeter of a patch of swamp filled with large cypress trees and their knobby knees. Signs say alligators sometimes visit this primordial setting, but all I saw was a delicate ribbon snake with neon-yellow stripes and a blooming Jack-in-the-pulpit.
Rock Spring Trail (milepost 330)
After the Rock Spring Road turnoff, a short walk through the woods leads to stepping stones that take you across Colbert Creek. Follow the creek to an active beaver dam that creates a small pond from the flow of Rock Spring. With wild sweet William and Virginia bluebells blooming in the woods, and songbirds, peeping frogs and the gurgling stream providing the soundtrack, it was a great start to a spring day.
Wichahpi Stone Wall (milepost 338)
This is absolutely the weirdest stop on the Trace. A short drive on County Road 8 takes you outside the parkway's boundaries to a spot in the woods where the late Tom Hendrix spent 30 years building a winding stone wall. The 5-foot-high and 5-foot-thick wall runs more than a mile like a maze through the trees. The site is open and free to the public from 8 a.m. to 4 p.m. Hendrix undertook the prodigious project as a tribute to his great-great-grandmother, a Yuchi Indian who was relocated to a reservation and made the long journey back home. Hendrix quotes a tribal elder as saying: "All things shall pass. Only the stones will remain."
Fall Hollow (milepost 392)
An overlook gives a nice view of a lovely waterfall that cascades down the hillside of Fall Hollow. Drive another 13 miles north, and you get a more spectacular version at Jackson Falls. A steep, paved walkway leads to the base of the double-decker waterfall, which on the day I drove through was thundering with sheets of water coming over two rock shelves. Children were playing on the boulders of the mossy grotto below. It's an awesome sight when the water is right.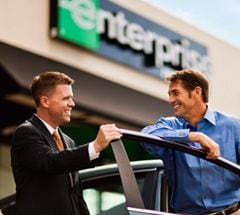 Start A Reservation
Enjoy fast and easy car rental bookings from Enterprise Rent-A-Car at one of our 7,200 branches in cities, airports and neighborhoods near you.
Reserve Now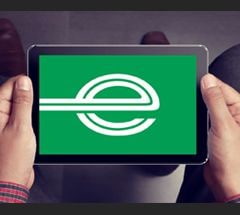 Email Offers
Don't miss an excuse to hit the road: our latest offers delivered to your inbox.
Sign Up