New York 5K Challenge Revives Dream
Story by Abby Carney; photos by Dan Lee

Abby Q. Carney is a writer and trail runner who lives in New York. Dan is a freelance photographer based in New York City.

A former college runner comes back to the sport after a six-year hiatus.
As I drove away from my Brooklyn neighborhood, the row houses and apartment buildings slowly gave way to the sprawl of Queens, past Forest Park and Fresh Meadows, and on to the tree-lined Northern State Parkway. I was en route to Northport, New York, for the Doug Wood 5K Trail Run. It would be my first competition in over six years.
I left work early to travel for this race, but there was still some traffic. The throngs of daily commuters were eager to get back to Long Island for the weekend. Driving into Long Island isn't necessarily what you'd expect. It's not all posh mansions — though that landscape has its place farther east in the Hamptons — and the strip mall scenery typically associated with the suburbs is notably absent.
I chugged along and made decent time. My mind was still stressing over deadlines from work, but it soon turned to the competition ahead. My goal was to finish the race without stopping. I was a little nervous but mostly excited, and I looked forward to exploring a new place for the weekend.
After the 1½-hour drive, the first thing I did when I arrived at Norwood Avenue School on the edge of Makamah Nature Preserve was snap a photo of my reflection in the window of my rental car. I was wearing baby pink sunglasses, my hair meticulously straightened, pulled back into a high ponytail; my bib number was already attached to my T-shirt with safety pins, and my boyfriend stood behind me, cheering me on for the run.
On race day, I met the race director, Bill Fleming, and he showed me the course — purportedly the "most challenging race in Long Island," thanks to its ultranarrow and arduously steep, stump-strewn paths and a haystack hurdle at the start and finish for good measure. It lived up to its promise. The majority of the course was downhill and single-file. To pass other runners, I had to be tenacious and purposeful, jumping through brambles and dodging tree roots. In the final mile, I slowed to a crawl, tiptoeing up the last incline like Sisyphus bouldering the hill. I barely noticed the scenic views I'd willed myself through, largely ignored Crab Meadow and the Long Island Sound with their deer, red-tailed hawks, great horned owls and osprey.
My running career began when I joined the cross-country team during my freshman year of high school. I was just a few competitions into my rookie season when I graduated to the varsity team. Though I was never going to be an Olympic hopeful, or even win many races, I could nip at the heels of the back of the middle of the pack.
I trained on weekends and spent summers running long distance, fartleks, sprints — waking up with the roosters to cross-train. Consumed as team captain, I gave ardent pep talks to my varsity girls before races. "It's state or bust, Chiefs. Our futures are riding on this!"
The future I carved out? I would accept nothing less than collegiate running. I interviewed with multiple coaches, finally deciding on Georgia State University, a Division I school in the Colonial Athletic Conference, where I joined as a walk-on cross-country and track athlete. Being on the team was everything I'd dreamt of. Lounging in the locker room between classes, rising at 6 a.m. every Sunday to drive to Kennesaw Mountain for our long run of about 10 to 11 miles and shivering through ice baths in the training room afterward.
After college, the past several years of my life unfolded. Between multiple cross-continent and cross-country moves, I tried and failed over and over to begin training like I had when I'd had the support of a team. But my life was too unstable to build a consistent routine, and a nagging injury from my sophomore year track season continued to ail me for years after graduation.
When I moved to New York City in 2015, I went through spurts of getting fit, before I'd get thrown off by travel or sickness and become sedentary for a few months before dusting off my running shoes again. Finally, this spring, I decided I needed a worthy competition.
So, I signed up for a 5K trail race. I chose the Doug Wood 5K in Northport, because for me, cross-country runs are about dirt and earth, traversing hills and terrain, not simply jogging in a straight asphalt line. In a real cross-country race, runners don spikes, lightweight competition shoes molded to the foot with ¼- to ½-inch razor-sharp barbs screwed in so you have the traction to claw through brush and mud at Steve Prefontaine-speed.
The race reignited me. I hadn't trained properly for it, and I felt unprepared when the race gun fired, but the rawness and purity of laying myself bare on the trail brought me back to that primal self I only know when I'm running. The Doug Wood course made me tear up, not due to physical exhaustion or because I felt sorry for myself but because I felt that pure insanity again, like taking that hill somehow absolved some wicked part of me. Collapsing hands on knees after the finish line was the high I'd been chasing.
A far cry from the competitor I was in college, I'd set a realistic goal for myself but one that felt challenging nonetheless: finish the race without stopping to walk. Not only did I succeed in that, but I clocked in at 28:22, and was the 100th overall finisher, winning second place for my age group.
I drove back from Long Island and immediately joined a gym to supplement my running. I can now deadlift 160 pounds. My core muscles are taut and practiced again. My next race is coming up soon, at Prospect Park in Brooklyn. The course is mostly flat, and I anticipate a significant improvement in my time. It's the carrot dangling in front of my nose.
The Big Apple offers plenty of scenic spots to train.
A former college athlete shares some memorable trails.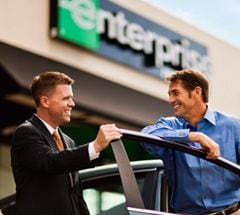 Start A Reservation
Enjoy fast and easy car rental bookings from Enterprise Rent-A-Car at one of our 7,200 branches in cities, airports and neighborhoods near you.
Reserve Now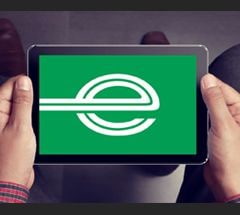 Email Offers
Don't miss an excuse to hit the road: our latest offers delivered to your inbox.
Sign Up