Glamping in the Catskill and Adirondack Mountains
Glamping is a more luxurious form of traditional camping that still allows you to connect with nature.
World-renowned author and outdoor enthusiast Henry David Thoreau once said, "Heaven is under our feet as well as over our heads." As the authors of Escape Brooklyn, a travel blog that aims to get people out of the city and into the outdoors, we couldn't agree more. Whether it's spring, summer, fall or winter, we spend as much time as we can outside — hiking, canoeing, swimming, cross-country skiing or whatever else we can find. And once a season, we go camping.
As far as we're concerned, an overnight outdoor adventure is the best way to reconnect with nature. And these days, with the advent of companies like Tentrr, camping is more accessible and hassle-free than ever. The small company is based in the Catskill Mountains of New York, three hours north of New York City. The company creates unique campsites on private land, which are already set up upon arrival.
Tentrr's campsites are identical throughout their offerings. Each tent is made from a thick, weatherproof canvas, about the size of most bedrooms, and sits atop a raised platform. The tents are stocked with necessities: Think bug spray, a few lights, water, and — perhaps most importantly — an actual bed. During chillier months, wood stoves heat up the large tents, making for a memorable (and cozy!) year-round experience. Outside, each site has a fire pit, two Adirondack-style chairs, a picnic table and plentiful space. All of this comes together to create an easy getaway so campers can simply show up, kick back and stare at the stars.
Campers also might want to check out similar-minded website Hipcamp, which lists campsites on both private and public land throughout the United States. Their definition of camping is a little broader, listing everything from tents to teepees to rooms in private residences — with the common thread being that they all offer unique experiences.

Fresh Air with Amenities
These days, more and more people are opting for glamping — a term short for glamorous camping. It varies from site to site, but guests often stay in tents with beds, wood stoves and sometimes even electricity. The idea is to combine the luxury amenities of a hotel room with the best parts of camping: fresh air, seclusion, waking up to singing birds and the great outdoors.
We tried glamping at Posh Primitive in the Adirondack Mountains, a scenic area in upstate New York that attracts millions of tourists each year, many who come to camp. We fell in love with this campsite based on its beautiful interiors, plentiful amenities and delicious meals. Each morning, breakfast is prepared for you in the combination rec room/mess hall; guests converse, compare plans for the day, then disperse. The space comes alive with storytelling over a warm meal when everyone converges again in the evening.
Since the Adirondack Mountains span so much land, the options for outdoor activities can be overwhelming, so the owners of Posh Primitive help campers plan a day full of adventure — even if it's just a short hike on their land. Posh Primitive has four private campsites, which are far enough from each to have space but close enough to not feel isolated in the woods. Posh Primitive is just one of many glamping experiences. For more sites in the same area, check out VisitAdirondacks.com.
Treehouse Glampsites
A step above camping — literally — might be staying in a treehouse. They tend to be much cushier than tents, but the semi-permanent structures high in the treetops definitely create a camping sensation. We've stayed at three recently: the treehouse at Moose Meadow Lodge in Waterbury, Vermont; the Hermit Thrush Treehouse in West Pawlet, Vermont; and Whispering Wind Treehouse in Argyle, New York. All three listings have real beds, heat and electricity; they're also all built with multiple levels!

Last but not least, those afraid of heights but looking for the cushiness and views of a treehouse, might enjoy sleeping in a geodesic dome in the Catskills. Owner Joshua Druckman grew up in South Florida, passing by the Epcot Center and its signature Buckminster Fuller-designed geodesic sphere quite often. Years later as an adult, Mr. Druckman came upon an opportunity to buy one and realized his childhood dream of having his own dome. The massive sphere can sleep up to 25 guests comfortably (though it's priced for six) and is BYOB — bring your own bedding! Waking up in the dome is nothing short of magical. The structure lights up early in the morning and allows you to admire the sunrise from the comfort of your sleeping bag. At night, hang out by the bonfire, or cook dinner in the outdoor kitchen using ingredients from their garden (or a local farm).
Glamping is a simple way to experience the outdoors without sacrificing too much comfort. With so many options, now is a good time to plan your next adventure.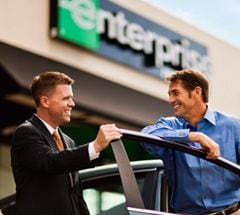 Start A Reservation
Enjoy fast and easy car rental bookings from Enterprise Rent-A-Car at one of our 7,200 branches in cities, airports and neighborhoods near you.
Reserve Now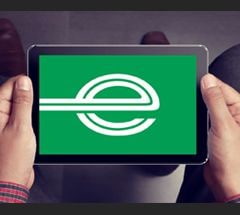 Email Offers
Don't miss an excuse to hit the road: our latest offers delivered to your inbox.
Sign Up