A Bayou Writer Goes Maple Sugaring in New England
Above photo: A warm sugar shack on a cold day. Photo by Anne Roderique-Jones.
Story by Anne Roderique-Jones
Anne is a New Orleans-based freelance writer who covers travel, food and lifestyle topics. She lives in the Irish Channel neighborhood with her husband, an obese cat and her dog, Delta Burke.

From New Orleans to the Northeast, one foodie sets out to explore the sweet beyond.

Nothing evokes childhood more than a stack of flapjacks, drizzled with butter and warm syrup. This was the most treasured breakfast of my younger years, on my birthday or that rare, snow-blanketed Saturday morning. And how could I forget breakfast-for-dinner nights, when a short stack was served with eggs and bacon? My mother would stand at the stove, flipping perfect pancakes on the griddle; on the free burner rested a bottle of store-bought syrup, dunked in a saucepan filled with simmering water.

This is not a breakfast I often indulge in as an adult in New Orleans. Those precious pancakes have been replaced with sprouted-grain toast; my eggs are doused in Crystal sauce. But this winter I started craving the meal of my youth. I left the warm Big Easy — where people wear down jackets in 60-degree air — to venture deep within frigid New England for maple sugaring season. I wanted to observe the fascinating process in action, from the trees to the sugar shacks. I also wanted to swoop in on some of those hearty, syrup-heavy pancake breakfasts I'd heard about. From sugar bushes to short stacks, this was classic New England (and a bit of New York). I had a lot to learn ... and eat.
I don't care if it sounds nerdy — I found the Massachusetts Maple Producers Association to be a novice's best friend. Since 1947, this group has represented most of the commercial and hobbyist sugarmaking in Massachusetts. Coordinator Winton Pitcoff tells me one reason the product is so coveted: "Maple syrup has zero fat or allergens, and contains minerals, antioxidants and amino acids not found in other sweeteners." Um yeah, that's why I like them on my pancakes.

Sugaring season happens in that narrow window between the depths of winter and the first signs of spring, aka sugar weather. That's when the trees are tapped, using buckets and plastic tubing to collect sap. The syrup is then made inside a sugar shack: the farm building that houses an evaporator and other production supplies (and don't forget a nearby griddle). The process is precise and labor-intensive, which explains the higher price tag than most syrup found in grocery stores. Not to mention, it can take between two and five trees to make just one gallon of syrup! Pitcoff says that table syrup or flavored syrup — the stuff I grew up on — isn't real maple syrup. "They're flavored corn syrups, and are an entirely different product. Pure maple syrup is made from nothing but concentrated sap from maple trees." OK OK, I'm sold!
I begin my sweet journey at Sweet Brook Farm in Williamstown, Massachusetts. This picturesque, year-round farm is home to a family of alpacas who greet you upon arrival (you can buy products made from their wool). You can also take a sleigh ride! But let's not forget what we came here for — that sweet, sweet nectar of the trees. It's here I learn that all syrup is labeled Grade A, and falls within four categories: Golden Color and Delicate Taste, Amber Color and Rich Taste, Dark Color and Robust Taste, and Very Dark with a Strong Taste. It's like choosing a favorite child, so I purchase one of each.

Next on the journey is Ioka Valley Farm, just south of Williamstown, home to 10,000 taps and two modern boilers. The Calf-A, a converted calf's barn, serves maple-drenched buttermilk pancakes and corn muffins topped with maple butter. If you're in a shopping mood, pick up some natural, hormone-free beef, some strawberries, maybe even a pumpkin or two.
Farther west sits Dutchess Country, New York. Deep within this rural gem you'll find Feronia Forests and its crown jewel, Madava Farms. Since 2010, Crown Maple-brand syrup has been crafted here from red maple trees and sustainable sugar. The Madava compound is ground zero for all things maple, with a café serving maple lattes, a gift shop with maple chocolate bars and body scrub, and an official maple tasting for a five-spot. I dig deep into the aromas and flavor profiles of each liquid — blond to dark amber hues.
But I have to admit: Even when I'm at my happiest, I wonder about the ones that got away. My trip was only long enough for three syrup stops, but I'd heard tell of others. Like Williams Farm Sugarhouse, which has been tapping trees and making syrup for five generations — over 150 years. Or Holiday Brook Farm in Berkshire County, tucked among damp hiking trails and grass-fed animals in a mythic, 1,300-acre forest. There's also Gould's Maple Sugarhouse in Shelburne Falls, Massachusetts, a welcoming, warm little outpost that's now in its sixth generation; the pancakes are rumored to be excellent. Finally, while Taconic Distillery may have received accolades for its bourbon, this Hudson Valley operation also makes a fine syrup (add it to bourbon for a lovely cocktail).

On my own tour, I buy so much maple syrup — encased in handsome, heavy glass bottles — that I'm forced to buy an extra bag at the airport. Upon return, I recklessly pour it all over my Greek yogurt, then into my morning coffee. I end evenings with warm sweetened cashew milk, and I swirl some barrel-aged syrup into an Old Fashioned. During the first cold snap of a New Orleans' winter, I whip up a stack of flap jacks.
Suddenly I'm a kid again — but with better taste.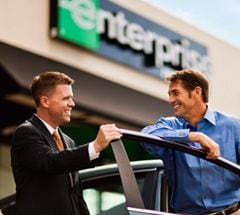 Start A Reservation
Enjoy fast and easy car rental bookings from Enterprise Rent-A-Car at one of our 7,200 branches in cities, airports and neighborhoods near you.
Reserve Now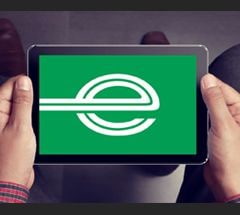 Email Offers
Don't miss an excuse to hit the road: our latest offers delivered to your inbox.
Sign Up