Yoga Retreats of the Northeast
Above photo: Striking a yoga pose. Photo by Anne Roderique-Jones.
Story by Anne Roderique-Jones
Anne is a New Orleans-based freelance writer who covers travel, food and lifestyle topics. 

Legendary resorts ensure a relaxing journey.

My first Vinyasa class closes when Evelyn, a petite instructor with a sharp pixie cut, softly guides us to a self-hug — knees-to-chest style — and asks what our body needs most at this moment. My mind immediately goes to a cheeseburger. Is that even allowed at the holy grail of yoga retreats? Doubtful. I'm on the first leg of my yoga road trip, having driven from LaGuardia Airport to the Kripalu Center for Yoga & Health, housed in a former Jesuit seminary in Stockbridge, Massachusetts. My head is humming with distractions — also I've eaten a lot of junk food.
I signed up for two days of Kripalu's R&R Retreat program that includes accommodations, yoga classes and all-natural meals — sans red meat of any sort. After a brutally unhealthy holiday season, void of yoga for the first time in nearly a decade, my body needs this. I join Evelyn's afternoon yoga class immediately after arrival … where my mind floats to Shake Shack. (Incidentally, my dinner at Kripalu was tofu soup and a sprout salad.)

I dive into deeper waters in a Kirtan chanting class, led by an instructor who feels like the devotional version of Jimmy Buffett: bandana, a single earring, bare feet. He sips green juice between jams and dedicates a love song to the earth. While the energized room joins the singalong, I feel transported back to a church camp I attended in grammar school — a bit out of place and spiritually suspect. I slink off to the spa and settle into a Shirodhara session. For the past 5,000 years, this Ayurvedic treatment has involved a warm and consistent oil poured onto the head (this is supposed to soothe our spiritual center, the "third eye.") As the liquid rolls over my forehead and down my temples, it does seem to wash over my mind — a buzzing hive, clouded with cobwebs — and, ultimately, helps me chill out.
After a silent breakfast of amaranth and coffee — hallelujah there's coffee — I feel peaceful, almost floaty. Inside the retreat, I stretch, plank and downward dog my way into serenity. Afterward, I anxiously return to the retreat's schedule board to plot my next activity. In between classes, I move from the sauna to the whirlpool, plunging my body into the ice bath after each soak and steam. Evenings end with a rest and "relaxation yoga" class — essentially soft stretches that promote stillness. I lie on my left side, cocooned in a woven blanket, dozing through the last part of class.
When it's time to check out of Kripalu, I've taken seven yoga classes in less than 48 hours, including a chakra class where we learned to softly chant affirmations like, "My heart is open and I give and receive love fully," and "I have everything I need." It feels authentic.

After hopping back in my rental car, I'm able to fully soak in the beauty of New England. I drive past a herd of deer, their graceful limbs nestled in the snow. I stop the car to gently unwind in a sitting position — something I practiced over the past few days. The stiffness in my neck is instantly relieved. I ignore my cellphone, instead taking in the Northeast's natural beauty as I coast through quaint hamlets, each punctuated with a town hall, a charming church, perhaps a post office. It feels natural that this sedate, peaceful part of America is an epicenter for yoga.
Just an hour north in Williamstown lies The Clark Institute, one of the country's most esteemed art museums, offering meditation and gentle yoga classes. Farther west, there's the Himalayan Institute, situated on a 400-acre campus in the Pocono Mountains, where one can find yoga classes that focus on breath-connected movement for inner focus. Omega in Rhinebeck, New York, is located on 250 acres in the Hudson Valley, and offers educational experiences and yoga classes led by the country's champion gurus. Open April through October, Omega's guests receive full access to a sanctuary, wellness center, sauna and Long Pond Lake, which offers seasonal swimming, kayaking and canoeing.

I choose another option, the Ananda Ashram, a quiet hideaway in Monroe, New York, where guests hole up in a cozy mountainside home with shared bathrooms, simple vegetarian meals, and daily yoga and meditation classes. The vibe here is relaxed and slow-paced, like a sorority of spiritual yogis. The property has built an adjacent yoga house, where we practice in the loft, flooded with much-needed sunshine on a cold February morning. Our instructor covers us with blankets during our final resting pose, and I consider asking if I can move in. Instead, I head to New York City.
My yoga trip ends in the heart of Manhattan's Midtown West — not exactly the most Zen of destinations. The thing is, I have my sights set on aerial yoga; Om Factory is one of the finest in America. Like the city itself, the class is invigorating, unique and feels a little bit wild, marrying aerial acrobatics with classical yoga poses. Class begins with yoga shapes and conditioning exercises where part of my body is supported by a hammock while my feet are solid on the ground. By the end of class, circus-inspired aerial acrobatics are introduced and a silk cocoon ensconces my body as I twirl, bend and float through the air — my head upside down. I feel like a butterfly, an appropriate metaphor for someone who started a trip feeling like a failed yogi and ended it transformed into a peaceful warrior.
After nearly a week of indulgent self-care, I finish the class by asking myself what I need at that moment. Wonderfully, I draw a blank. I have everything I need.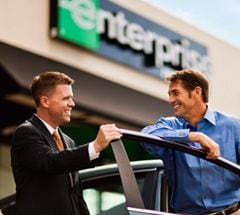 Start A Reservation
Enjoy fast and easy car rental bookings from Enterprise Rent-A-Car at one of our 7,200 branches in cities, airports and neighborhoods near you.
Reserve Now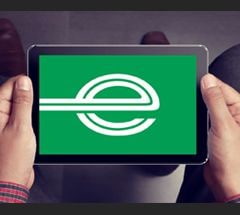 Email Offers
Don't miss an excuse to hit the road: our latest offers delivered to your inbox.
Sign Up