Road Trip to Montana's Independently Owned Ski Areas
Story and photos by Nick Cote

Nick is a freelance travel writer and photographer based in Colorado. See more of his work on his website.
Mom-and-pop lodges offer affordability and community.
As a lifelong skier, what the sport means to me has changed over the years. It's no longer about trying to catch the first chair, taking as many runs as possible or squeezing every last drop out of a lift ticket. Now it's about spending time outdoors, sharing time with friends and family and taking a moment to appreciate the quiet solitude of winter.
Of Montana's 15 ski areas, 11 are independently owned and operated. They offer uncrowded lift lines, snow that stays untracked for days, a relaxed, family-friendly environment and most of all, affordability. While a single lift ticket at a large resort can run well north of $200, at a smaller ski area that amount could cover lift passes for a family of four with plenty left over for lunch.
My plan is to visit six mom-and-pop ski areas, spending a week on the slopes and among the friendly locals who are proud of their home hills. With a list of independent ski areas and a forecast full of snow, I leave my home in Colorado to work my way west, driving on Interstate 90 and a handful of remote highways, in search of some elbow room and a relaxed pace both on and off the slopes.

Great Divide Ski Area, 23 miles outside of Helena, is my first stop. I decide to have a meal at the lodge before hitting the slopes. "You would never see me drinking a beer while the lifts were still spinning," says Kevin Taylor, sipping a brew. "It takes a lot of hours to push through the ski season." From 1985 through 2018, Taylor and his wife, Nyla, ran the area. A few seats over in the lodge, his grandchildren sip hot chocolate and crawl under tables.
As more regulars take seats around us, it's immediately clear that the community is tight. I grab a juicy Philly cheesesteak sandwich, served out of a crockpot on the patio, and pull up a chair. "It's rare that I don't find someone I know within five minutes," says Brian Demaray, a Helena local. "It's a giant family up here."
One floor below, Taylor's daughter, one of the current owners, runs the ticket office. Before I head downstairs to meet her, Taylor pours half his beer into a cup, hands it to me, and says, "Tell her this is from me, and ask if she's eaten lunch yet." As Betsy Moran takes the cup, she says one of her main goals is to keep skiing as affordable as possible and the area open as a community resource. "Helena needs that," she tells me.
Peaceful Scenery and No Lift Lines
After a day at Great Divide, I set out on the snow-packed highway to Lost Trail Powder Mountain, which is about 90 minutes from Butte. After I leave Interstate 15, Highway 43 is lonely and quiet, with only one town and no stoplights along the 77-mile drive. Snowflakes float down in clusters, erasing evidence of other drivers before me. The going is slow, but that allows me to appreciate the peaceful, white-blanketed scenery.
Like many of the ski areas on my list, Lost Trail is only open Thursday through Sunday. This means if it snows earlier in the week, when the lifts do start running, you'll find a deep, untracked blanket of snow — and that's just how my timing works out. Run after run, new tracks keep filling in and the snow keeps piling up, all without a hint of a lift line.
By afternoon my beard is caked in ice and my legs burn, so I warm up next to a wood stove tucked in a yurt before taking one last run back to the main base area. After all, there's more of the same in store over the next several days.
My next stop, Discovery Ski Area, brings me back toward civilization with a 46-mile drive on Highway 1 from Butte through the historic mining town of Anaconda. Peter and Beatriz Pitcher bought Discovery in 1984, and their son, Ciche, runs it now. Peter's brother, Davey, runs Wolf Creek Ski Resort, one of Colorado's most beloved resorts.
Enjoying Winter Wonderlands with Friends
The backside of Discovery lives up to its reputation for steep terrain. I head to the Limelight lift, which accesses expert-only black and double-black diamond-rated runs. I find plenty of snow leftover from the last storm, kept fresh in the steep, north-facing glades. When I've had enough, I cruise back down a groomed, corduroy run to the base area and then start the 90-mile drive to Missoula, where I'll explore Montana Snowbowl.
There, I meet up with R. Scott Duncan. He runs the ski school and has skied here since the '70s. Though the area recently expanded by 1,100 acres, Duncan says it's never lost its character. "The basic spirit of Snowbowl has always stayed the same — we're not a 'bling' mountain. It's a skier's area, and you can still get a beer for a couple bucks."
From Missoula, I drive north on Highway 93 for 120 miles to Blacktail Mountain, crossing through the Flathead Reservation and along the shore of Flathead Lake, the largest freshwater lake west of the Mississippi River in the lower 48 states.
Nestled nearly 4,000 feet above Flathead Lake, Blacktail Mountain is different in one obvious way: you park at the top. "You can roll up, park out front, throw on your skis and cruise," says Arin Lever, a Montana resident for the past 19 years. "You don't feel the need to get your $200 worth; it's just as much about having hot chocolate and nachos with your friends and family."
Full of nachos supreme, I head out, fueled for the drive to Turner Mountain, just shy of the Canadian border along Highway 2. Some 22 miles up an old logging road, Turner is blessed with loyal locals who formed a nonprofit in 2001 to purchase a chairlift to replace the aging T-bar. By 2005, they had raised enough to build a two-story lodge with a grill and a ski shop. Turner retains four employees; the rest is handled by volunteers.
"That's a really good model for us," says Bruce Zwang, president of the nonprofit's board. "It helps us keep lift ticket prices down." On the slopes, a group of Turner volunteers tag along with me for a few runs. For them, having a role in the ski area's success makes each run that much better.
At every stop on my road trip, I see proof that the community that comes with the sport is important, and to my mind, independent ski areas are the best stewards of that community.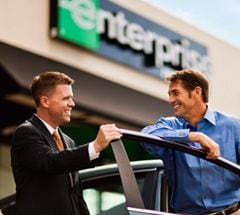 Start A Reservation
Enjoy fast and easy car rental bookings from Enterprise Rent-A-Car at one of our 7,200 branches in cities, airports and neighborhoods near you.
Reserve Now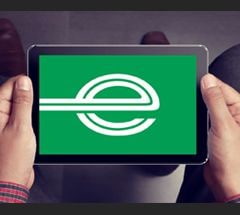 Email Offers
Don't miss an excuse to hit the road: our latest offers delivered to your inbox.
Sign Up