Four Can't-Miss Winter Destinations
Story and photos by Derek Jerrell

Derek is an award-winning freelance photographer specializing in landscape, wildlife and outdoor adventure photography.

Try snowboarding, dogsledding, biking or a scenic drive in one of these memorable locales.
As winter starts to take hold across the country, some of the best travel destinations in the world become available. From snowboarding and dogsledding to scenic drives and sightseeing, some amazing activities and sites just can't be experienced any other time of year. Another bonus: Cold weather almost always means fewer crowds. So, don't spend another winter curled up on the couch watching TV. Go out and experience one of these unforgettable spots for yourself.
If you need inspiration, here are four of my all-time favorite winter destinations.
With over 900,000 acres of untamed wilderness, you won't find a more picturesque backdrop for your winter adventure than Absaroka-Beartooth Wilderness. Home to hundreds of lakes and glaciers and some of Montana's highest peaks, it is an outdoor lover's paradise. Soak up the scenery on one of the many breathtaking drives or relax in one of the area's natural hot spring pools. If you are looking for something more adventurous, look no further than Absaroka Dogsled Treks. Harness your inner "musher" as you navigate the wilderness with your own team of dogs pulling a sled handcrafted from local white ash.
You have not fully experienced the beauty and allure that Yellowstone National Park has to offer until you step onto its snow-covered trails in the heart of winter. From cross-country skiing to snowmobiling to wildlife viewing and photography, Yellowstone truly comes alive in winter. Fresh snow blankets the landscape as the wildlife begins to migrate down from higher elevations into the valleys in search of food, warmth and shelter. Only one park road remains open. It allows you to drive straight through the heart of Lamar Valley where you can watch and photograph wildlife from the comfort of your car. On an average day, you can expect to see bison, bald eagles, elk, mule deer, bighorn sheep and coyotes. If you are lucky, you may even catch a glimpse of one of Yellowstone's elusive wolf packs.
With miles of untamed wilderness, Alaska's mountains, streams, lakes and glaciers provide the perfect backdrop for your winter adventure. Seward Ocean Excursions in Seward, Alaska, provides winter boat tours of Resurrection Bay where you can get an up close and personal look at local marine life and watch the sunset over Aialik Peninsula. If you're an adrenaline junkie, you can rent an electric-powered fat tire mountain bike from Alaska E-Bike in Anchorage. Pedal up one of the coastal trails for breathtaking views and if you are lucky, you might even spot a local moose foraging for food."
With 522,419 acres and some of the most impressive drives in the country, it is no wonder the Great Smoky Mountains National Park in North Carolina and Tennessee is the most visited park in the country. Wind your way through the heart of the park on one of the many beautiful routes that draw visitors from across the United States. Don't miss Cades Cove Loop, a one-way road that winds its way through a snow-covered valley and provides some of the park's best wildlife viewing, including white-tailed deer and black bears.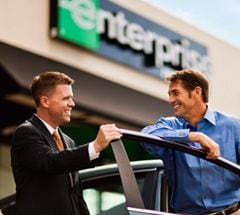 Start A Reservation
Enjoy fast and easy car rental bookings from Enterprise Rent-A-Car at one of our 7,200 branches in cities, airports and neighborhoods near you.
Reserve Now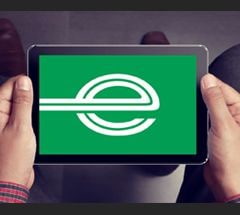 Email Offers
Don't miss an excuse to hit the road: our latest offers delivered to your inbox.
Sign Up