Saguaro National Park Drive Features Unique Beauty
Story and photos by Charles Williams

Charles is the editor for Pursuits with Enterprise. Email the author.
The iconic saguaro cactus is a symbol of the Southwest.
They didn't make a sound, not even a whisper. But as I hiked through Saguaro National Park in southern Arizona, the giant saguaro cacti seemed to take notice. Sure, my feelings were irrational — but I still felt their presence.
Standing tall with their arms extended, saguaros have the uncanny ability to resemble, well, people. And I'm not alone in my perception. The same humanlike features that made me feel like I wasn't alone have been celebrated in pop culture for decades. In his new book "Cactus," author Dan Torre lists some of the many instances.
In 1944, Donald Duck danced with humanlike saguaros in "The Three Caballeros." In 1954, the Fantastic Fears comic book series featured "Green Horror," a saguaro who loves his gardener too much. And in 1987, the West Coast Avengers comic book series introduced Cactus, who can move like a person and fire its needles in a barrage. Lifelike saguaros appear everywhere from "Peanuts" comic strips to Pokémon cards to "Sheriff Callie's Wild West" television show.
Growing up, I saw saguaros in dozens of Western movies, ironically set in places where they don't grow naturally, such as Texas, New Mexico and Monument Valley in northern Arizona. All of these cultural touchstones piqued my curiosity about this special cactus and drew me to the Southwest.
Returning to Saguaro National Park
I first visited Saguaro National Park 25 years ago when my parents lived in Tucson, Arizona, only a short drive away. The presence of more than 1 million saguaros was one of the main reasons I chose to return this year, along with the fact that the Sonoran Desert — which encompasses the national park — is the only place they grow naturally.
To fully experience saguaros on this visit, I chose to walk among them. I rented a Mini Cooper and drove — sunroof open, wind whirling, sun beaming — past the prickly gentle giants on my way to the Desert Discovery Nature Trail. The 0.4-mile hike is the shortest and easiest footpath in the park. Along the way, you might encounter roadrunners, horned lizards, Gila monsters or kangaroo rats, which all live here.
When I returned from my hike at sunset, my rental car was bathed in golden sunlight and dwarfed by a group of giant saguaros — it was an otherworldly scene.
To fully appreciate Saguaro National Park, it's helpful to learn about its namesake cactus. After 10 years, saguaros are only 1.5 inches tall, but America's largest cactus grows to be about 50 feet. The tallest ever recorded was 78 feet — higher than a seven-story building.
The saguaro's limbs start growing when the cactus is somewhere between 50 and 100 years old. Generations pass before they reach their full height. Some saguaros in the park might have started growing when James Monroe was president 200 years ago.
A saguaro survives harsh desert temperatures by absorbing water through its root system, which causes its pleats to expand like an accordion. Because the cactus is mostly made up of water, an adult plant might weigh 6 tons.
One National Park, Two Sections
Saguaro National Park is separated into two parts — the Tucson Mountain District on the west side of the city and the Rincon Mountain District on the east side. The two sections are about an hour's drive apart, and each has hiking trails, picnic areas and a visitor center, where you can learn more about the fascinating plants in the park.
Many visitors like the east section, which features picnic facilities, backcountry camping and a paved scenic loop. But I prefer the dramatic landscape of the west, which is punctuated by 4,687-foot Wasson Peak. The drive to the west section along Gates Pass Road cuts through Tucson Mountain Park, which features a stunning scenic overlook. The west section also is closer to the Arizona-Sonora Desert Museum, a world-renowned zoo, natural history museum and botanical garden.
The more famous Grand Canyon National Park, also in Arizona, attracts over 6 million visitors a year. Saguaro National Park draws only 957,000. So don't be surprised if you feel alone in this secluded destination. Just remember that the cacti aren't watching you — despite their appearance.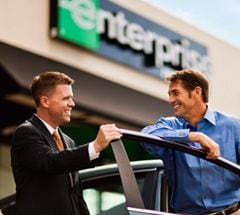 Start A Reservation
Enjoy fast and easy car rental bookings from Enterprise Rent-A-Car at one of our 7,200 branches in cities, airports and neighborhoods near you.
Reserve Now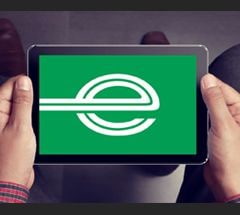 Email Offers
Don't miss an excuse to hit the road: our latest offers delivered to your inbox.
Sign Up