National Park Tradition Renews Family Ties
Story and photos by Susan Hegger

Susan worked for 18 years as a reporter and feature editor. She is a world traveler and an avid photographer.

After suffering loss, a lifelong traveler reconnects with relatives and creates lasting memories.
For my first Thanksgiving as a widow, I wanted to be with family, but I also wanted something new, something different, something that didn't stir up still painful memories. I wanted to look forward, not back.
So I broke with routine and headed to Los Angeles to be with my brother, sister-in-law and three small nephews. We wound up in Palm Springs, our base for exploring nearby Joshua Tree National Park.
We loved it — hiking through the austere desert, admiring the twisty Joshua trees and playing wickedly competitive games of Candyland. (We've now graduated to the more strategic Ticket to Ride, but the kids are just as ruthless as before.)
In fact, we had so much fun that we decided to do it again the following year — and then the year after and the year after that. We now have five national parks under our ever expanding Thanksgiving belts, and I can't imagine a more gratifying way to celebrate the most American of holidays.

This year, we set our sights on the Grand Canyon (with a detour to Sedona). The choice had the advantage of enticing our sister and brother-in-law to join in. But it also fit our No. 1 requirement: The park must be within a day's drive of LA. (Perhaps not surprisingly, we have discovered how to keep my three nephews, now 11, 9 and 7, from killing each other: audiobooks.)
For us, the Grand Canyon was perfect. Hikers, including the outdoorsy trio of boys, could follow trails ranging from easy to challenging, while the non-hikers could explore the village and park in short walks or by shuttle. Together, we enjoyed the visitor center and movie, the geology museum with its wall of windows and, after devouring our sandwiches from home, a peek into the famed El Tovar dining room.
As much as the boys loved the canyon, they were equally impressed by the abundant gift shops, and we had to stop in each one. However, now that they're expected to pay for souvenirs with their own spending money, instead of just harassing their parents and aunt, they reacted with some sticker shock at the price of the stuffed animals, geodes and games. No sale.
Though we made our Grand Canyon travel plans too late to book a room in the park, we didn't mind. Our crew prefers renting a house or condo where we can spread out and have a kitchen to cook meals. (The Crockpot is our mascot, and my sister-in-law comes prepared with slow cooker recipes. There's nothing like throwing all the ingredients in a pot in the morning and coming home after a long day's hike to find dinner ready.)
We found a three-bedroom, three-bathroom house in Williams, an appealing Route 66 town with neon signs (and gift shops) galore about an hour south of the Grand Canyon. While I suspect that traffic along Arizona 64 North could be frustrating during the peak tourist season, we zipped along this straight shot to the park without delay.
A tourist train, the Grand Canyon Railway, runs between Williams and the park. The ride takes 2 and 1/4 hours each way and gives visitors three hours at the canyon before returning to Williams. That schedule didn't give us the time we wanted in the park — and, in this instance, the boys were far more interested in the destination than the journey.

Like so many others, our first stop was at Mather Point, an observation area close to the visitor center. I'd been to the canyon twice before, yet the view always takes my breath away. The canyon's vastness is almost surreal, more like a scenic painted backdrop, with its subtle shades of pinks, reds and greys and jagged, pyramid-like rock formations. It's otherworldly.
Maybe the unreality is one reason the boys seemed drawn to the lookout's edges. Just how far down does it go?
Far.
To get an experience of being below the rim and in the canyon, we hiked more than a mile down the eight-mile Bright Angel Trail. Easy peasy. The day was cool, the trail shaded and the boys dashed ahead. Occasionally we huddled together as a mule train with its exhausted riders passed on the way up.
I felt like we could walk on forever. Just one problem, though: what goes down must come up — and it is a relentlessly upward climb back to the rim, as my legs will testify.
The next day we took the shuttle along Hermit Road to Hopi Point where we enjoyed lunch and what the shuttle driver claimed was the most spectacular view in the park, with broad vistas and glimpses of the Colorado River. The farther we walked toward Hermit's Rest, the fewer people we saw. At the Abyss lookout, we peered down for a vertical, almost vertigo-inducing, view.
For moments along that trail, the canyon was all ours. Without being surrounded by other people or hearing cars or seeing the village in the distance, I was struck by how daunting, and even scary, the canyon could be. Those thoughts didn't last long, though. They were quickly replaced by feelings of awe as the late afternoon sun set the canyon's colors ablaze.

All the holiday crowds we expected to see at the Grand Canyon turned out to be in Sedona instead. The two main roads, Arizona State Route 89A and State Route 179 (aka Red Rock Scenic Byway), were bumper to bumper for miles.
Sedona offers both easy and difficult trails. We all took the relatively painless trail to the base of Cathedral Rock, but my brother, sister-in-law and nephews actually scaled straight up the rocky slope of Cathedral Rock to the top. The rest of us took a much less challenging trail but with plenty of jaw-dropping views. The next day, we took what turned out to be a strenuous, sometimes precipitous trail to Devil's Bridge. When we reached the end, we saw a long line of folks waiting to cross the vertiginous Devil's Bridge, a natural stone arch, with a very long drop beneath it. I got queasy just watching them, and the boys didn't even make a pretense of wanting to do it.
Our only solitude came on our Red Rock Western Jeep Tour, which took us deep into the canyons. After an appropriately bumpy, jiggly ride, we got out at an old rundown cabin with sweeping views of the red rock wilderness. With or without crowds, the red rocks of Sedona are astonishingly beautiful. But, here, with the golden light of late afternoon caressing the rosy-hued mountains, they were positively luminous – a perfect finale to another memorable Thanksgiving.
This tradition gives us so much to be grateful for — being able to experience our country's most iconic landscapes; engaging the boys' deepening love of nature and the outdoors; and strengthening family ties that distance can sometimes fray. Our adventures together are the building blocks of vivid memories that will last a lifetime.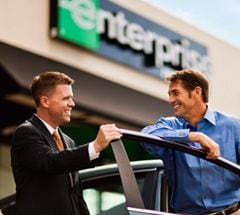 Start A Reservation
Enjoy fast and easy car rental bookings from Enterprise Rent-A-Car at one of our 7,200 branches in cities, airports and neighborhoods near you.
Reserve Now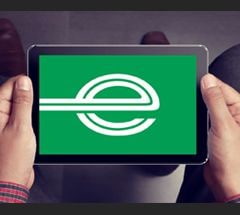 Email Offers
Don't miss an excuse to hit the road: our latest offers delivered to your inbox.
Sign Up