Hot Air Balloon Ride Gives a Bird's-Eye View of the Sonoran Desert
Story and photos by Leigh Kunkel

Leigh is a freelance writer from Chicago.

Scottsdale, Arizona, makes a good base for a new adventure.

The first thing I thought when my alarm went off at 4:45 a.m. was, "Is this really worth it?" But if we wanted to make it to the Sonoran Desert by sunrise, we had to get moving.
My boyfriend and I were staying in Scottsdale, Arizona, for a few days to take in the art, architecture and food scenes, and knew that we couldn't miss the opportunity to see the desert in a way that few people ever do, even if it meant getting up early. The easy drive out to the desert took less than an hour traveling northwest along state Route 101, also known as the Loop. Around us, the sky was still dark and quiet, but we could see the landscape changing from city streets to sand.
We arrived at the balloon launch site just after 6 a.m. when the sun began peeking over the horizon. It illuminated giant piles of colorful nylon that spread across the golden ground like puddles. Suddenly, from all sides, we heard the whoosh of flames. Hot air began to fill the nylon, and slowly the balloons rose from the desert like giant flowers reaching toward the sky.
The First Passengers
The first hot air balloon ride took place on Sept. 19, 1783, when a French scientist named Jean-Francois Pilatre de Rozier launched a sheep, a duck and a rooster into the air on a vessel named Aerostat Reveillon. While its flight lasted only 15 minutes, it was enough to inspire de Rozier to keep experimenting, and several weeks later, he orchestrated the first hot air balloon voyages for human passengers.
We booked our flight with Rainbow Ryders for $169 each. When we reached our balloon, Capt. John Bagwell greeted us. Bagwell has been flying hot air balloons for more than 40 years and has nearly 8,000 flights under his belt, so we knew we were in good hands.
The basket of our balloon left the ground so gently that I didn't even notice we were in the air until we were high enough to see our ever-shrinking shadow on the sand below. We were bundled up for the morning chill, but even as the sun rose, the altitude kept the brisk wind on our faces.
I had expected to feel a bit of vertigo as we ascended, but the platform was remarkably stable. I didn't feel like I was moving at all, merely floating weightlessly as the colors of the desert changed before my eyes. The sand shifted from a purple-tinged gray to golden to white, and the massive, imposing saguaro cacti cast long-armed shadows across the landscape. All around us, other balloons bobbed and sailed on invisible currents of air.
Our flight, which lasted about an hour, ended with sparkling wine and a gourmet breakfast in the bright desert light. Capt. Bagwell told us to raise our glasses and then recited a toast that's traditionally given at the end of a successful flight, the perfect ending to our hot air ballooning experience:
"The winds have welcomed you with softness," he said. "The sun has blessed you with his warm hands. You have flown so well and so high, that God has joined you in your laughter and set you gently back again into the loving arms of Mother Earth."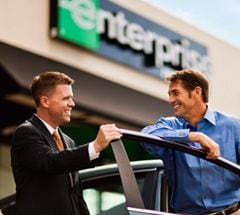 Start A Reservation
Enjoy fast and easy car rental bookings from Enterprise Rent-A-Car at one of our 7,200 branches in cities, airports and neighborhoods near you.
Reserve Now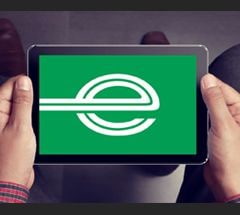 Email Offers
Don't miss an excuse to hit the road: our latest offers delivered to your inbox.
Sign Up