Colorado's Great Sand Dunes National Park
Story and photos by Brad Clement

Brad is a photographer and filmmaker specializing in mountaineering and wilderness adventure. He is based in Boulder, Colorado.

A road trip through the San Luis Valley promises otherworldly experiences.
Hiking, horseback riding, backcountry camping, sandboarding — wait, what? You read that right. Sandboarding is one of several popular pastimes at Great Sand Dunes National Park and Preserve outside Mosca in southern Colorado. The 233-square-mile park contains some 5 billion cubic meters of sand (someone's counting!) and the mystical shifting dunes are said to be the largest and highest in North America.
You can see them from miles away as you approach by car, but you can't grasp the true magnitude of the dunes until you're up close. Rising as high as 700 feet (and still growing) and sprawling over 30 square miles amid grasslands, wetlands, forests and alpine lakes, the dunes emanate from the San Juan and Sangre De Cristo mountains. Walking on the sand, I feel joy and awe — and yet some confusion, as the dunes feel so completely out of place in a state known for its craggy mountain peaks. However, visitors climbing up or barreling down the sloping sides on rented boards appear perfectly content.
I'm on a four-day road trip out of Boulder, driving 262 miles southeast across Colorado's San Luis Valley, which offers no shortage of unusual attractions. I stop to check out several on the drive, but my ultimate goal is to go beyond the front wall of those towering dunes and explore the park's backcountry, where I can capture night sky photos.
Camping Solo on Sand Dunes
Great Sand Dunes is recognized as an International Dark Sky Park, and I envision hiking for miles to the middle of nowhere to get great photos. Just before sunset, I throw on my backpack and gamely start hiking up the dunes. Almost immediately, I amend my plan. Walking on steep sand is difficult, often a matter of one step forward and two steps back. I whip out my backcountry permit and note that "backcountry" technically begins 1.5 miles past the parking lot. That's good enough for me!
Once my GPS registers 1.6 miles from the lot, I pitch my tent and settle in. My spot for the night turns out to be perfect, and there isn't another soul around. For about two hours, I snap photos of the stars as I bask in the solitude. It's always special being alone grabbing photos of night skies — a special paradox of feeling very much part of a larger world, while simultaneously rather insignificant. 
Getting to the Park
On the drive to the park, I experience a different kind of wonderment while exploring the San Luis Valley. About a four-hour drive south of Denver, it's said to be the largest alpine valley in the world and the highest valley able to support agriculture. Wheat, potatoes, canola and alfalfa grow in abundance some 7,600 feet above sea level in the shadow of the majestic Sangre De Cristo Mountains. The San Luis Valley also is known for its quirky attractions.
In Monte Vista, I spend a night in the Tom Selleck Room at the Best Western Movie Manor Hotel, which beams films shown on a nearby drive-in theater right into the hotel rooms, each of which contains speakers. Movie Manor opened in 1955 as the Star Drive-in Theater and is now managed by the founder's son. From the comfort of my bed, I watch "Fast and Furious."
 
Alligators and Other Aliens
The next morning, I drive down Highways 285 and 112 to Hooper, home of the Colorado Gators Reptile Park. Who would expect to find a place that houses more than 300 alligators and other cold-blooded critters in the middle of the high Rocky Mountains? Numerous underground mineral springs provide hot water for the reptiles to soak in year 'round. Touring the park is a wild experience, and lots of fun. What could be weirder!
Well, how about a location dedicated to viewing UFO's?
Just a few miles north of the reptile park, on a sprawling piece of otherwise empty acreage, I stop at the UFO Watchtower, an elevated metal deck where visitors search the dark night sky for alien craft. Since its opening in 2010, the Watchtower has claimed more than 200 confirmed sightings of the extraterrestrial kind. I'm not exactly sure how "confirmed" is defined in this instance, but in my quest to experience its quirkiness before visiting the dunes, I decide to call the Watchtower home for the night.
Around 3 a.m., I wake up, grab my cameras and head from my tent to the platform. Soon enough, I realize I am not alone. Out of the shadows, they appear — other tourists. I can report no UFO sightings, though.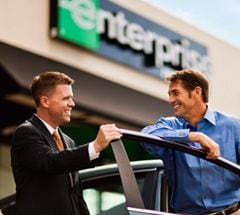 Start A Reservation
Enjoy fast and easy car rental bookings from Enterprise Rent-A-Car at one of our 7,200 branches in cities, airports and neighborhoods near you.
Reserve Now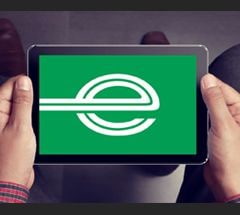 Email Offers
Don't miss an excuse to hit the road: our latest offers delivered to your inbox.
Sign Up