Dining Around the World in Vancouver
Vancouver's diverse food scene perfectly reflects the multicultural nature of the city.
British Columbia is Canada's most ethnically diverse province, with immigrants making up over 40 percent of Metro Vancouver's 2.5 million residents. That means with just a short drive, you can treat your taste buds to cuisines from many cultures. Here are a few spots around Vancouver's urban center to start your culinary journey.
Nuba — Lebanese
When asked, I always say that Lebanese is my favorite cuisine, and Nuba is the reason why. Founded in 2003, Nuba has expanded from one tiny 15-seat restaurant to four venues, all much larger. The food is fresh, varied and colorful. It's equally enjoyable for a romantic evening with a significant other or dining with friends eager to share an assortment of hot and cold mezzes. Nuba is a local favorite, so be sure to make a reservation if you plan on visiting during the weekend.
Author's recommendation: Najib's Special, a bowl of perfectly browned, lemony cauliflower.
Tojo's — Japanese
From cheap eats on street corners to high-end dining experiences, sushi has all but become synonymous with the city. On my most recent visit to Vancouver, I paid a visit to Tojo's, where the possible inventor of the California roll shook my hand and invited me to sit before he brought out a magnificent assortment of inverted sushi rolls.
The first wave of Japanese immigrants, known as the Issei, faced extreme racial prejudice when they came to Canada in the late 1800s. Today, appealing indications of this incredibly resilient culture can be seen everywhere, from the blossoming cherry trees that turn the city pink in summer months to Vancouver's many Japanese restaurants. Tojo's is a favorite.
Author's recommendation: Tojo's Favorites — an assortment of rolls selected by Tojo himself.
La Belle Patate — Canadian
Stop by La Belle Patate— which translates to "The Beautiful Potato" — and you'll likely find a hockey game playing on the large corner television while Pascal, the owner, pushes fries around a flat- top grill. He tops the potatoes with a combination of gravy and cheese curds, and the result, known as poutine, has inadvertently become Canada's unofficial national dish. If you enjoy cheese curds, the fresh squeaky morsels here are not to be missed.
Author's recommendation: Split a Traditional poutine with a friend and walk around the city.
Vij's Rangoli — Indian
When it comes to Indian food, Vij's has become a household name in Vancouver. In 2004, a new branch opened, intending to create a more modern and casual dining experience. Whether visiting for lunch, or a late-night bite, appetizers and spice-encrusted main dishes at Vij's Rangoli will delight you.
Author's recommendation: Gulab Jamun, soft cardamom-spiced doughnut holes coated in sugar syrup.
Nemesis Coffee — Australian
Coffee may not count as its own cuisine, but the specialty coffee served at this beautifully modern space can transport you from rainy Vancouver to rainy Melbourne, Australia. Located downtown, with two new locations opening soon, Nemesis is the perfect spot for a midday coffee, an avocado-topped brunch or to get a little work done. During my chat with Albert, one of the five owners, he mentions that their goal when creating Nemesis was to elevate Vancouver's coffee experience. They've certainly done that.
Author's recommendation: You can't go wrong — just order your coffee of choice.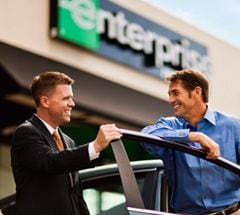 Start A Reservation
Enjoy fast and easy car rental bookings from Enterprise Rent-A-Car at one of our 7,200 branches in cities, airports and neighborhoods near you.
Reserve Now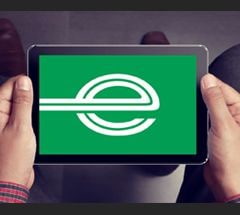 Email Offers
Don't miss an excuse to hit the road: our latest offers delivered to your inbox.
Sign Up