The Lure of Monarch Butterflies, Tropical Citrus and Paddle Boarding
Story by Kassondra Cloos; photos by Michael Ciaglo

Kassondra is a freelance travel writer based in London. Michael is a freelance photographer based in Denver.

A weekend getaway from Mexico City to Valle de Bravo offers butterfly-watching and fun at the lake.
Hundreds of thousands of monarch butterflies spend the winter in Mexico, where about a dozen sanctuaries allow visitors to witness clusters of the beautiful insects resting in trees after their long migration from Canada. Piedra Herrada, one protected reserve, is less than an hour's drive from Valle de Bravo, one of Mexico's 132 designated "pueblos mágicos," or magical towns, places that promise plenty of history, dining, shopping and outdoor activities for locals and tourists alike.

Sounds like a perfect weekend getaway from Mexico City, right? With three friends, I rent a roomy Nissan SUV for the 2.5-hour trip west, and we drive off in search of butterflies at Piedra Herrada, fun in the warm February sun — and magic. We wind up curvy mountain roads, going deeper and deeper into a forest as we make our way to the butterfly sanctuary.
For years, we've heard tales of the annual migration, but when we arrive in the parking lot at the reserve, we start to worry the experience might be overhyped. We see a few tour buses, which we hope is a promising sign, but we spot just a few monarchs in the air. We didn't come here to see a few stray insects — we came to be wowed, to be engulfed by flying swirls of orange and gold.
'Flying Swirls' That Mesmerize
We buy into the adventure anyway and purchase tickets for the equivalent of about $5 apiece. We join a group led by a guide from the reserve and start a steep 1-mile trek skywards through the oyamel fir trees. Signs caution us at each stopping point that we're allowed to stay only 15 minutes before moving on, so the four of us gather at the front of the dozen or so other hikers, hoping to sneak in a few extra minutes. Horses are available for anyone who'd rather ride than walk or who may be affected by the altitude, which is about 10,000 feet.
The closer we get, the antsier we become. Where are all the butterflies? Suddenly the view opens up to our left, down into the trees below, and we see glittery signs on the forest floor —the sun-dappled iridescent wings of a few fallen migrants. Then we see small groups, flying about in twos and threes; next we spot a dozen or so all at once. Obeying the posted signs asking hikers to remain silent, we point and wave wildly to alert each other about bigger clusters in the distance.
A little farther into the reserve, we spot people perched on the hillside, staring into a protected clearing in the trees. When a cloud moves out of the way, the sun ignites what had appeared to be thousands of dead leaves clumped on all the trees. Far too many butterflies to count flutter into action, and we all are mesmerized. Anywhere else, I might pause briefly in a conversation to point out a passing butterfly to a friend, but here, I am spellbound, rendered silent.
Every year, monarchs travel nearly 3,000 miles between Canada and the mountains of Mexico, flying as far as 100 miles in a single day to avoid extremely cold weather. Even more amazing, these butterflies typically live only two to six weeks, with a major exception: the last generation of the year survives up to eight or nine months because they do not use energy to reproduce until spring, and they stay in a cool, mountainous location. Cool temperatures slow their metabolism, allowing them to live longer.
Fresh Juice and Lakeside Fantasies
Driving back to a vacation house on a micro farm that we've rented half an hour west of town, we continue to marvel at our experience with the butterflies. Then, passing through the Colonial-era town of Valle de Bravo, we discuss plans for the following day. We've much to choose from, including paragliding from the Monte Alto Nature Reserve, standup paddle boarding on Lake Avandaro, exploring the town's many restaurants and hiking to waterfalls.
Before we head out the next morning, we take advantage of staying at a micro farm that produces trees bearing avocados, oranges and lemons. I know how to pick a good apple, a good berry, even a good peach, but picking tropical citrus is new to me. Our hosts have lent us an orange picker, which I use to pull the fruits down from higher branches. Then, I slice the oranges and squeeze them into a pitcher, providing juice that defines "fresh." It's the kind of thing you imagine you'd do every day, if you lived a perfectly slow and intentional life where you spent a lot of time just looking at and appreciating your surroundings.
We decide to spend the morning on the lake in an absolutely idyllic setting, with mountains and beautiful homes surrounding the water. We rent paddle boards and start out. We're all a bit wobbly, and paddle on our knees toward the center of the lake. When the four of us manage to stand up without toppling, we get bold and try some yoga poses. Paddling along, we start to fabricate our future lives, noting which lakeside homes we like best and talking of how we'd plant jacaranda trees — they bloom purple in spring — install slides leading into the lake and hold barbecues on the dock.
Such silly talk with good friends is so satisfying when you're on vacation, savoring only what's immediately in front of you and not wasting time on what may happen tomorrow. We lay down on our paddle boards, basking in the warm sun, so happy to be just exactly where we are.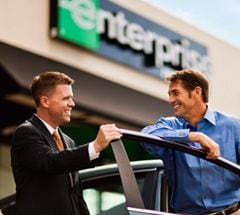 Start A Reservation
Enjoy fast and easy car rental bookings from Enterprise Rent-A-Car at one of our 7,200 branches in cities, airports and neighborhoods near you.
Reserve Now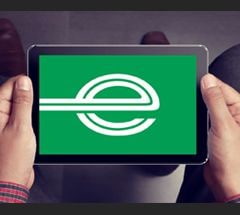 Email Offers
Don't miss an excuse to hit the road: our latest offers delivered to your inbox.
Sign Up