Drive to Mexico's Río Secreto, an Underground River
Story by Kassondra Cloos; photos by Michael Ciaglo

Kassondra is a freelance travel writer based in Mexico City. Michael Ciaglo is a freelance photographer based in Denver, Colorado.

The secret is out at this hidden cave system near Cancun.
Jagged, icicle-like stalactites hang so low from the ceiling in some spots that we must duck to avoid them, while elsewhere, clusters of milky-white stalactites cascade like frozen waterfalls down the cave's walls. My friend Michael and I are touring a section of Río Secreto, a slow-moving underground river that winds through 23 miles of semi-flooded limestone caves on Mexico's Yucatán Peninsula.
As we walk, swim and wade in a loop that stretches just over half a mile, I constantly swivel to point my headlamp at the glistening mineral formations. Surprisingly, the floor of the cave isn't even remotely slippery, even under several feet of water. With no sunlight, our guide tells us, no algae or plants can grow here, so the floor is as grippy as if it were dry and aboveground.
Still, there is a natural inclination to touch the cave's rough walls, maybe to steady yourself by grasping a tree root snaking down from the ground above, but that's forbidden. Our guide instructs us to hold our life jackets or clasp our hands as a reminder.
Just a 40-minute drive from the Cancun International Airport, Rio Secreto is a locally-operated nature reserve that nods to the area's rich Mayan history. Mayans considered caves to be sacred spaces, so before we enter the "underworld," our group takes part in a cleansing ritual led by a Mayan descendant. Smoke wafts out of the stone goblet in his hands and washes over us.
This particular cave system was uncovered in 2004 when a farmer chased an iguana into one of the entrances. After the caves were mapped and a conservation plan was put in place, Rio Secreto opened to the public in 2008. Today a variety of tours are available. Ours cost $79 each, which included lunch.
Beauty Exists Even in a Darkened Cave
When Michael and I first arrived and saw tour buses in the parking lot, we'd worried that Rio Secreto might be just another amusement park, and we were hoping for a decidedly more natural adventure.
All across the Yucatán Peninsula, we've repeatedly detoured to swim in cenotes, gorgeous sinkholes filled with clear water in every shade of blue. At first, Río Secreto feels like a similar experience. Wearing neoprene wetsuits and water shoes, we hike a short distance through a jungle to a gaping pit camouflaged by verdant brush. But when I peer down into it, I don't see the turquoise water I've become accustomed to. It's not until my feet are firmly on the rocky floor and my headlamp is pointed toward the river that I see crystal-clear water lapping at the edges of cave walls.
On our underground adventure, we walk through knee- to chest-high water in a labyrinth of tunnels. During the roughly 90-minute cave tour, I constantly swivel my head to survey the cascading formations, each more impressive than the last.
So many cave tours end the same way, and this one is no exception. Our guide instructs the 10 of us to extinguish our headlamps, and then she turns off hers. Suddenly, there are no more glistening formations to look at — there's nothing at all. I reach up and poke myself in the face. I blink once, and then again, more forcefully, but it makes no difference. Not one fragment of natural light from above filters down into the cave.
What makes this cave tour different, of course, is that we're in about 5 feet of water, deep enough to bob gently in my life jacket as my toes barely scrape the cave floor. Our moment of darkness lasts no longer than a minute, but with no visuals to mark the passing seconds, it feels like an instant and an eternity at the same time.
If there is no light, is there beauty? I am certain the answer is yes.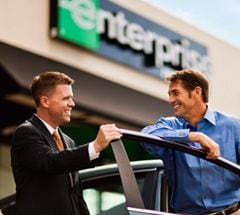 Start A Reservation
Enjoy fast and easy car rental bookings from Enterprise Rent-A-Car at one of our 7,200 branches in cities, airports and neighborhoods near you.
Reserve Now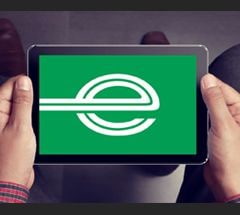 Email Offers
Don't miss an excuse to hit the road: our latest offers delivered to your inbox.
Sign Up