Explore Food, Art and Architecture in Mexico City
Story by Kassondra Cloos; photos by Michael Ciaglo

Kassondra is a freelance travel writer based in London. Michael is a freelance photographer based in Denver.

The historic city's varied attractions appeal to a wide range of travelers.
Home to nearly 9 million people, Mexico City is chock-full of parks, museums and artisan markets. So on a weekend visit you'll run out of time before you run out of places to go. As for the food — well, master chefs and street vendors alike offer flavorful dishes, some traditional and some contemporary cuisine. How's the weather? You're likely to see the sun in the depths of winter and at 7,350 feet, the altitude staves off unbearable summer heat.

The Roma and adjacent Condesa neighborhoods just west of the city's historic center are two of my favorites, trendy yet approachable and popular with tourists but not overrun. I suggest you park your rental car near Ignacia Guesthouse in Roma, a historic mansion renovated into posh, colorful guest rooms, and head out on foot.
The first thing you'll notice is how verdant the area is, giving a new and more positive meaning to the phrase "urban jungle." The second thing you'll notice is the delightful pedestrians-only zones complete with fountains and benches aplenty, as well as leafy avenues lined by stately Art Deco homes. Pop in at Panadería Rosetta on Colima, a scenic 10-minute walk, and try the bollos de romero (rosemary rolls) or loaf of the day. Then take a few turns around Avenida Amsterdam, a former horse racing track with a raised pedestrian walkway that encircles Parque México, also known as Parque San Martín.
In the park, you can watch people practice skateboarding and rollerblading tricks and dogs competing at games of fetch. You'll notice couples sharing churros from Churrería El Moro, just across the street. Some vendors are hawking snacks — cherries, lollipops, or dried or roasted crickets or grasshoppers — and others sell handmade bracelets, lanterns or posters. In February and March, the jacaranda trees around the park explode with purple flowers, creating an idyllic city scene.
Join a Festive Food Safari
If you're with friends, consider booking a private "food safari" walking tour with Eat Like a Local. If you're traveling alone, join their taco or street food safari tours. The company's all-female staff is made up of guides who grew up nearby and seem to know about every new dining spot in the city even before the doors have opened. In addition to offering quality tours, the company is committed to doing good. Their "no hunger" policy encourages guides to buy a meal for anyone they encounter who asks for help.
Bosque de Chapultepec, a 1,700-acre park, is about 2 miles west of Roma. Go north first, through Roma Norte and the trendy neighborhood of Juarez, then walk or drive west into the park along Paseo de La Reforma. The expansive pedestrian walkway there often hosts art exhibitions, and also makes for a scenic run. One of the largest city parks in the Western Hemisphere, this green space is centered on a rock formation called Chapultepec Hill, and you can easily spend a day here.
One of the park's main attractions, Chapultepec Castle offers a striking view of the city's skyline from its windows and terraces, and its exhibits depict the history of Mexico's Spanish rule and path to independence. El Museo de Antropología — the anthropology museum — houses artifacts from the pre-Columbian civilizations of Mexico dating back thousands of years. And the park's lush botanical garden features Mexican cacti and rare orchids.
A simple picnic by the water at Lago de Chapultepec is an excellent option, too, allowing you to relax just far enough from the noise of the city to think you've left it completely. Make sure you have some cash for vendors selling slices of jicama, mango or watermelon slathered in sweet sauces and chili powder or cups of potato chips spritzed with lime and spices.
See Historic Sites, Museums
If shopping appeals, spend a morning in San Angel in the southwest part of the city. El Bazar Sabado, a market in an 18th century home open every Saturday, offers quality goods — think gift-worthy spices and salts, high-end tea and drinking chocolate, handmade pottery and artwork, and embroidered apparel. Just outside, artists sell their paintings on the paths winding through Plaza San Jacinto.
No visit to Mexico City is complete without a trip to Centro Historico, where the ancient and modern collide. Just off the main square, you can tour the archeological site of Templo Mayor. Before the Spanish invasion in the early 1500s, the site served as the main temple in Tenochtitlán, a city-state built by the Mexica people (more commonly known today as the Aztecs).
The Spanish later destroyed much of Tenochtitlan, and over a span of 240 years, between 1573 and 1813, they built the Metropolitan Cathedral of the Assumption of the Most Blessed Virgin Mary into Heaven adjacent to Templo Mayor.
Tenochtitlán once stood on an island in massive Lake Texcoco. Over centuries, the Spanish conquerors drained the lake to expand a new city from the ruins of Tenochtitlán. That expanded city is now modern-day Mexico City.

Mexico City sits at the intersection of three mountain ranges: the Sierra Madre Oriental, Sierra Madre Occidental and the Trans-Mexican Volcanic Belt. For a look at all that majesty, head downtown to the Torre Latinoamericana and take the elevator 45 stories up to El Mirador, the viewing platform at the top of the skyscraper. On your way back down, make time to visit the tower's Museo de la Ciudad de México, where you can see how the city has evolved over time.
Whether you come to Mexico City for the historic sites, trendy neighborhoods or delicious food, you may find yourself staying for the feeling — a welcoming vibe and an exciting itinerary.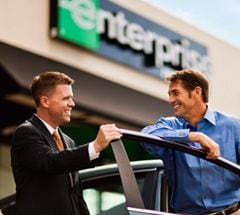 Start A Reservation
Enjoy fast and easy car rental bookings from Enterprise Rent-A-Car at one of our 7,200 branches in cities, airports and neighborhoods near you.
Reserve Now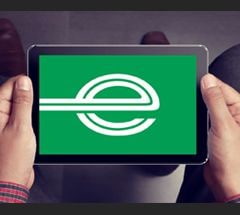 Email Offers
Don't miss an excuse to hit the road: our latest offers delivered to your inbox.
Sign Up