The Hidden Gems of Mexico's Yucatán Peninsula
Story by Kassondra Cloos; photos by Michael Ciaglo

Kassondra is a freelance travel writer based in London. Michael is a freelance photographer based in Denver.

Southern Quintana Roo draws road trippers looking for adventure.
Separating the Gulf of Mexico from the Caribbean Sea, the Yucatán Peninsula reveals a quiet, rugged appeal and a lack of pretension. With no need to overstate its natural beauty, many of the area's biggest draws, such as the 6,000 cenotes — limestone sinkholes filled with crystal-clear water — are tucked away, invisible from the roads. The southern tip of Quintana Roo, one of the three Mexican states that make up the peninsula, is home to other gems as well.

Located near the Belize border, Bacalar is a pueblo mágico, officially classified as "enchanting," with a population of about 12,000 people. The town is a five-hour drive south of Cancun or about 30 minutes from the airport in Chetumal. After landing, three friends and I rented a car, posed at the giant "México" welcome sign along the beachside boardwalk and then headed for Bacalar Lagoon, which lies about 20 minutes north of the town that bears its name.
A Secret Gem
The narrow lagoon, which stretches some 26 miles long, is something of a well-kept secret. Will you find upscale hotels? Yes, but no string of all-inclusive resorts or flashy billboards lining the road. Do other tourists float in the Lagoon of Seven Colors along with you? Yes, but the crowds are much smaller than farther north. Here, you're likely to find a few empty hammocks strung across the powder-blue waters, waiting just for you.
The Los Rápidos Lagoon Club, a restaurant and activity center, sits on the banks of a bottleneck in the lagoon that creates its own lazy river. When we rolled up, we saw so few other cars — and not a single bus — that we wondered, briefly, if we'd made a mistake. We bought admission tickets and made our way to the racks of life jackets. We turned down the kayak and paddle board rentals in favor of floating, and soon enough, we were walking upstream, ready to bob gently back to the restaurant, again and again.
The shifting depths of the lagoon's clear water cause dramatic color changes, ranging from pale blues in the shallows to turquoise, teal and azure in deeper water. In some places, cyan morphs straight to sapphire, making it look as though kayakers and swimmers are floating in midair as they're swept along by the gentle current. We often pinched ourselves to make sure our dreamy surroundings were, in fact, reality.
Living Fossils in the Water
Floating along, we got a close look at the stromatolites poking out of the water. Believed to be the oldest organisms on Earth, these rock-like formations look more like coral than stone and were formed over 3.5 billion years by lime-secreting cyanobacteria. When I travel, I often let my mind wander to how I imagine things used to be, pondering what life looked like in a town or a city a few hundred or thousand years ago.
The stromatolite colonies are fragile, so tourists are cautioned against stepping on them or knocking them with a kayak. Also, sunscreen is prohibited here to protect the lagoon from the chemicals and minerals, so you need a hat and a T-shirt to avoid sunburn. We found that strap-on sandals or water shoes help you venture farther upstream more easily so you can enjoy a longer float back to the start.
When a storm flooded the Bacalar Lagoon in 2020, the water ran muddy for months, drained of all the colors that had dazzled visitors for generations. Tour boat operators packed up shop, swimmers stayed home and residents worried about the health of the lagoon. By early in 2022, the lagoon was mesmerizing once more, beckoning visitors again, though we were asked to tread lightly to preserve it for a few millennia more.

The town of Bacalar deserves the government's pueblo mágico designation. At its center is a charming, understated square lined with boutiques and restaurants. El Manatí, a restaurant that doubles as an art exhibit space, offers a shaded garden where we shared breakfasts topped with fresh avocado. In the evening, we walked to La Playita, a waterside restaurant, where we ordered a colorful tuna bowl, vegetarian coconut ceviche, taco after taco and a flatbread topped with fresh avocado — and we inhaled it all. Then we strolled down the restaurant's dock to gaze out at the lagoon in the darkness. In the stillness of the evening, the glassy surface reflected a sky filled with stars.
Enjoy Playa Mahahual in the Evening
The next day, we drove to some of Quintana Roo's other magical places. At Cenote Cocalitos, about 30 minutes south of the lagoon, we relaxed in refreshing, shallow water as we watched wispy clouds dance across the sky and change the colors of the lake. We also pounced on available swings and hammocks hung just inches above the water's surface, giddy over our luck in snagging them.
Playa Mahahual, an hour and 15-minute drive east, offers all the classic views of Cancun and Playa Del Carmen, but with a fraction of the crowds. On our way there to lounge by the sea, we played classic road trip games from our childhoods. We built words letter by letter for rounds of Ghost, and we asked questions about random, secret objects for marathons of Contact. When we arrived early in the evening, we were grateful to see that the cruise ships that dock in the harbor had headed back out to sea, leaving us nearly alone on the coast.
On the beach, we meandered through swing sets, beach chairs and hammocks — mostly empty — until we found four seats together. Entranced by the views, we settled in with books and journals for a few moments of quiet in the shade, staring out at the blue ocean. How lucky we were to enjoy this perfect moment in Quintana Roo.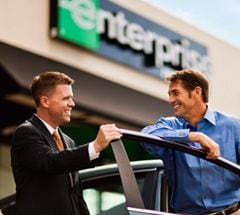 Start A Reservation
Enjoy fast and easy car rental bookings from Enterprise Rent-A-Car at one of our 7,200 branches in cities, airports and neighborhoods near you.
Reserve Now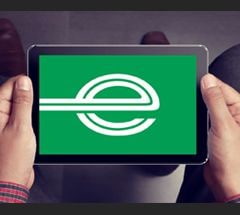 Email Offers
Don't miss an excuse to hit the road: our latest offers delivered to your inbox.
Sign Up