Weekend Getaway to Mexico's Playa del Carmen
Story by Kassondra Cloos; photos by Michael Ciaglo

Kassondra is a freelance travel writer based in London. Michael is a freelance photographer based in Denver.

Explore the best of the jungle and the ocean by rental car.
With Playa del Carmen as a basecamp and a rental car at your disposal, you can hop from sea to jungle to city and back with the dexterity of the spider monkeys that live in the trees on the Yucatán Peninsula. In one long weekend, three friends and I snorkeled with sea turtles, spied on monkeys, took in a wondrous art exhibition and jumped off a cliff into a cenote — a limestone sinkhole filled with crystal-clear water — all between afternoons spent lazing on beaches.

An hour south of Cancun, Playa del Carmen is home to 300,000 people, a charming pedestrian zone called Quinta Avenida and a bustling nightlife. Side streets are lined with restaurants that play up the jungle vibes; at Porfirio's, a tiny stream even runs through the eatery. Plus, buskers beat drums and perform traditional Mayan dances late into the evening and on into early morning.
Beautiful Beaches
The beaches are known for dense palm groves that lead to turquoise water, and they're quite busy. After enjoying smoothies at Fresco Hábito one morning, we walked along Playa Calle 10, which boasts a long stretch of beach clubs.
One afternoon, we relaxed at Puerto Morelos, half an hour north, which felt far less like a big beach party. We rented an umbrella and lounge chairs, where we read and people-watched for hours. Then we sampled nearly everything at Las Quesadillas de la Colonia, and went back for seconds and thirds of the massive quesadillas filled with chorizo, potatoes, mushrooms, squash blossoms and other meats and veggies.  
All weekend, we pulled up to roadside stands to swap pesos for cups of juicy mango, slices of coconut and fresh coconut water. I started craving coconuts, and whenever we passed by a stand, I'd lobby for us to turn around.
Wildlife and a Startling Museum
One day, we snorkeled with sea turtles at Playa Akumal, about 40 minutes south of Playa del Carmen. On my favorite morning, we rose before the sun to watch spider monkeys at the Punta Laguna sanctuary, about an hour and 15 minutes west of our vacation rental on Quinta Avenida. Hyped up by the primates' sense of playfulness, we took a chance on a tourist attraction we'd read about — SFER IK Museion, a nature-themed, free-form art museum at AZULIK Uh May, a luxury eco resort.
Tucked into the jungle 45 minutes south of Playa del Carmen, the museum features a towering pedestrian walkway above the trees. The structure seems crafted from twigs, light and concrete, and feels organic, as though it has sprung up out of the Earth. Smooth, rounded walls create cozy nooks where you can lie back against the curved floor made from thousands of twisted vines. A large skylight in the roof is shaped like a flower, and light floods in from windows throughout the space.
What a lovely place to sink into plush cushions, bask in the natural light from above and marvel at the rich diversity of everything we'd seen in Playa del Carmen. Now that's a weekend well spent.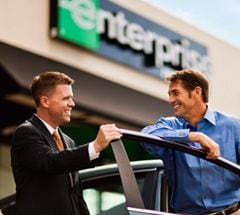 Start A Reservation
Enjoy fast and easy car rental bookings from Enterprise Rent-A-Car at one of our 7,200 branches in cities, airports and neighborhoods near you.
Reserve Now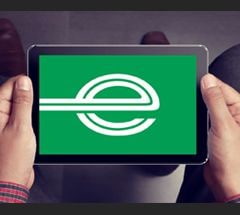 Email Offers
Don't miss an excuse to hit the road: our latest offers delivered to your inbox.
Sign Up