Every Hour Is Golden in Mexico's Loreto
Story by Kassondra Cloos; photos by Michael Ciaglo
Kassondra is a freelance travel writer based in Mexico City. Michael Ciaglo is a freelance photographer based in Denver, Colorado.

A road trip from Cabo San Lucas is worth your time.
One of 121 cities designated as a pueblo mágico — magic town — by Mexico's tourism board, Loreto, in central Baja California Sur, offers natural beauty, warm hospitality, a rich history and delicious food. It's well worth a road trip from the more famous Cabo San Lucas on the southern tip of the peninsula, where crowds are thicker.
The journey passes through La Paz, a beautiful seaside retreat that's popular with tourists. Driving north from La Paz on Highway 1, about an hour south of Loreto, my friend Michael and I marvel as the scenery changes. It's what photographers call "golden hour," the time just before sunset when the landscape is set aglow. Suddenly, the desert terrain along the cactus-lined highway drops off to reveal a dramatic valley bathed in warm light.
This kind of scenery cannot be ignored. When we stop and scramble out of the car to look at the rocky Sierra de la Giganta mountains, we realize we've reached the turning point. We are no longer just on a six-hour road trip — we have begun an adventure.
Great Views, Delicious Food
Approaching Loreto, we are compelled as if by a magnetic force to pull over repeatedly and stare longingly at the beautiful views. We drive along curvy mountain passes and stop to scurry up roadside hills. It's so much fun, we backtrack and take turns driving the passes again. When we reach Puerto Escondido, a natural harbor about 19 miles south of Loreto, we slide into the rest area and linger to watch the sun dip below the horizon.
Largely unseen from Highway 1, Loreto sits tucked between the mountains and the Gulf of California, which is a deep, satisfying hue of sapphire. The town of 20,000 is said to be the first settlement in Baja California Sur and also the first Spanish settlement in the state. The Spaniards built a mission, which still stands downtown, in the indigenous community of Conchó in the 17th century.
We more than maximize our two-day stay. Hotel Posada del Cortes (from $62 per night) serves as our base camp, just steps from the main plaza and a short walk from the malecón, or sea walk. We can't get enough of Loreto's food, from carne asada — grilled steak — at a roadside taco stand to fajitas at Mi Loreto, a quaint restaurant in the plaza.
At Waicura, a vegan restaurant near downtown, we devour tacos filled with chickpeas, lentils and beans after our short hike up Tabor Canyon. The canyon is a desert oasis, with turquoise pools of spring water, located near the marina at Puerto Escondido.
Dolphins at Dawn
Sky watchers know that golden hour actually occurs twice a day, once just before sunset and once just after sunrise. We awaken at 4:30 a.m. to beat the sun to Loreto Bay National Park, a 100-mile protected marine area about 22 miles south of Loreto. When we climb aboard ABT Sailing's yacht at Puerto Escondido for a sunrise sail, the mountains are barely silhouetted against the pitch-black sky. We watch from the bow as they slowly come into view and then explode in golden hues.
When the boat anchors in the bay by Danzante Island, I head for the shore on a stand-up paddleboard, eager to climb the island's bluffs. Later, back in the water, dolphins leap up just feet in front of me, and I fight to maintain my composure — and balance — as I race to catch up to them.
If you ask me, Loreto's magic lies in the way it allows you to jam-pack a day with adventure while still managing to feel relaxed — tranquilo, as they might say there. In Loreto, somehow, every hour is golden.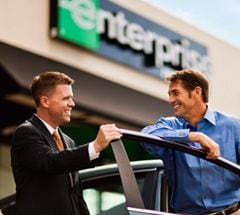 Start A Reservation
Enjoy fast and easy car rental bookings from Enterprise Rent-A-Car at one of our 7,200 branches in cities, airports and neighborhoods near you.
Reserve Now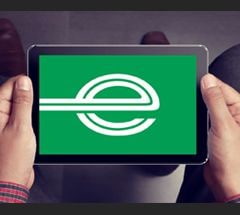 Email Offers
Don't miss an excuse to hit the road: our latest offers delivered to your inbox.
Sign Up