Sinkholes and Underwater Caves Rival Tulum's Caribbean Beaches
Story by Kassondra Cloos; photos by Michael Ciaglo

Kassondra is a freelance travel writer based in Mexico City. Michael Ciaglo is a freelance photographer based in Denver, Colorado.

In Mexico, clear water in limestone pits beckons travelers.
I white-knuckle the rope swing, arms high above my head, and stare about 20 feet down into a cenote — a deep, ancient limestone pit filled with water as clear as that which comes from your tap. Then I take a few steps back, close my eyes and run forward off the wooden platform. A scream escapes from me as the rope swings to the center of the sinkhole. Then I let go and drop, flailing, into the water.
As I bob up to the surface, I wipe the water from my eyes and smile. Time for another swing at Cenote San Lorenzo Oxman, about two hours west of Cancun.
Swimming in Cenotes
For four days, my friend Michael and I make the most of our rental car as we shuttle between the past and the present around the Yucatan Peninsula, making frequent stops for cocos frios, chilled young coconuts filled with sweet water. For most of our trip, Tulum, a resort town with its own Mayan ruins and a bohemian vibe, is our base camp.
One morning, we rise early to visit the Tulum ruins in town, which feature their own public beach in full view of the archaeological zone. Another day, we make the 45-minute drive to visit the ruins at Coba at sunset, and share the massive complex with almost no one.
Every afternoon, we cool off at Caribbean beaches or at the cenotes. Thousands of years ago, the Mayans relied on cenotes for water to drink and for cleansing rituals and sacrifices. Today, many cenotes are popular tourist attractions, places where visitors can snorkel, chase catfish or SCUBA dive to explore the caves below the clear water.
All along Highway 180, we drive past countless signs beckoning travelers to dive into cenotes. Some are massive billboards; others are small slabs of faded plywood. The cenotes advertised on the latter are always the best, we were told by locals. For us, the cenotes rival the gorgeous beaches, even Playa Akumal, where Michael snorkels to snap photos of sea turtles as I lounge under a coconut tree.
The coast holds its own, to be sure, but at each cenote there's an appealing sense of inherent reverence. Even when they're crowded, most often whispers, rather than screams and shouts, reverberate off the cave walls. Not one cenote disappoints us.
By far, the best cenote is at Dos Ojos, which means "two eyes" in Spanish. The park features two large cenotes connected via an underwater pathway you can dive with a guide. I alternate between dipping below the water to stare as divers follow a guideline through a passageway and floating on my back to watch bats dart around the cave's ceiling.
Tulum Charms Visitors
In the evenings, Michael and I wander through Tulum, a present-day hipster paradise where many of the storefronts make perfect shots for Instagram. All along Avenida Coba, the main stretch, dozens of shops sell white macramé decorations, flowy apparel and large-brimmed hats, displayed on the sidewalk. Restaurants with white, open interiors feature egg-shaped wicker seats hanging from beams.
Those restaurants deliver far more than just appetizing décor. At Burrito Amor, I inhale an al pastor burrito, made with marinated pork cooked on a rotisserie. We gobble up colorful, sugared Mexican pastries in the bakery section of Chedraui, a supermarket. And at Taqueria Honorio, we fall so in love with the cochinita pibil tacos made with shredded pork that we eat there a second time.
One afternoon, we borrow bikes from our Airbnb and ride the path along Highway 15 to the public Tulum Beach, near the hotel zone on the coast. Along the way, a set of road signs shouts, "SI NO AHORA, CUANDO?" — "IF NOT NOW, WHEN?" That's a perfect slogan for a road trip, the ideal question to ask before dismissing a detour, passing by an appealing restaurant or skipping a swim in a cenote.
We're here — why not?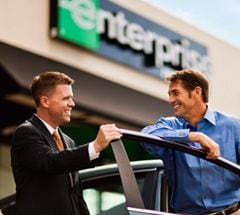 Start A Reservation
Enjoy fast and easy car rental bookings from Enterprise Rent-A-Car at one of our 7,200 branches in cities, airports and neighborhoods near you.
Reserve Now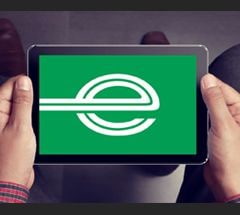 Email Offers
Don't miss an excuse to hit the road: our latest offers delivered to your inbox.
Sign Up