Wild Mexico: In Search of Jaguars, Monkeys, Manatees and More
Story by Kassondra Cloos; photos by Michael Ciaglo

Kassondra is a freelance travel writer based in London. Michael is a freelance photographer based in Denver.

Road trips along the Yucatán Peninsula offer opportunities to see wildlife.
Howler monkeys. Sea turtles. Tapirs. Brilliantly colored birds. You may see all those — along with manatees, iguanas and jaguars — in nature preserves and protected biospheres on the Yucatán Peninsula. All you need is a rental car and a sense of adventure, and you're ready to go in search of Mexico's abundant wildlife.

Playa del Carmen, in the state of Quintana Roo, is an ideal location for a home base. From there, three friends and I ventured out daily to prime wildlife-watching sites, many of them just an hour or two away. The coastal resort town, known for its lovely beaches, is about an hour's drive south of Cancun.
Exploring a Nature Reserve
On our first day, we drove 90 minutes to the Punta Laguna Nature Reserve, a low rainforest jungle that is part of the Otoch Ma'ax Yetel Kooh protected area. The reserve, which opens at 7 a.m., is home to hundreds of howler monkeys — their whooping bark making them one of the loudest animals on the planet — and spider monkeys, which have hook-like paws that allow them to easily swing from branch to branch. We arrived around 8 a.m., and the monkeys were racing through the trees, chattering all the while.
Operated by local Maya residents, the reserve offers other activities as well. Prices vary, and cash (U.S. dollars or Mexican pesos) is required. Many tourist activities in the Yucatán are cash-only, and it's generally safest to assume credit cards will not be accepted unless you ask in advance. At the entrance of the reserve, you can book a guided tour through the grounds or take a canoe trip on the lagoon. Riding a zipline is an option, as is rappelling into an underground cenote, a sinkhole filled with crystal-clear water. A case could be made to spend a whole day monkeying around (sorry, not sorry) at Punta Laguna.
Tiger Herons in the Mangroves
Jaguars, manatees, tapirs and peccaries — relatives of pigs that look like wild boars — live in the Biosphere Sian Ka'an, which translates as "Gate of Heaven" or "A Place Where Heaven Begins." Just over two hours south of Playa del Carmen, this national park boasts nine ecosystems and is a UNESCO World Heritage Site. For the equivalent of about $200 USD (bring pesos — you'll need cash for tickets, tips, and parking), the four of us booked a private boat tour of the park's wetlands.
We spent the morning speeding through the clear, teal waters and then ventured more slowly in narrow passageways through the mangroves. When our guide pulled up to a dock so we could swim, he instructed us to take off our life jackets and step through the armholes. We felt ridiculous as we waddled down the dock, but once in the water, we realized he knew what he was talking about. Wearing them this way, we could leisurely bob through a tunnel of mangroves without the life jackets riding up to our ears.
Later, our guide spotted a nest of bare-throated tiger herons, medium-sized wading birds with short legs and long beaks. He brought the boat close enough for us to see the hatchlings' fuzzy heads sticking tall out of the nest. Later, we hiked a few minutes into the jungle on an old boardwalk to an observation tower. A few stories tall, the tower offered views of the entire biosphere, splotches of forest greens and freshwater blues stretching as far as we could see. We felt lucky to visit this beautiful park.
Snorkeling with Sea Turtles
On our final morning together, we drove 40 minutes south of Playa del Carmen to Playa Akumal. There, we hoped to snorkel among green, loggerhead or hawksbill sea turtles. We arrived well before the gates opened at 9 a.m., snorkel gear in hand, so once the beach opened, we set out on our own.
My friends Corey and Michael took the first turn with the pair of snorkels, and came back all smiles. They'd spotted a young green sea turtle at least 2 feet wide — adults can grow even bigger, as wide as 4.5 feet — munching grass in the water. When it was my turn to use the snorkel, the turtle had moved on, but swimming in the clear, warm water was glorious.
Engaging a guide may help you find the turtles more easily, and guides aren't at all hard to find. They gather at the entrance to the beach, where you may be told that you are required to hire one. You're not. Visitors are allowed to swim and snorkel without taking a tour. (Ask about that at the ticket kiosk if you have any concerns). While some hotels and vacation rentals have private beach access, you won't be able to enter through the main public beach entrance outside posted hours because it's gated. So you may want to consider booking a night's stay to spend more time looking for turtles. 
At least one of Quintana Roo's hundreds of cenotes offers another opportunity to see wildlife. At Cenote Dos Ojos, about 45 minutes south of Playa del Carmen, bats often fly overhead as you slip into the water. Divers can swim through a short underwater passageway to Dos Ojos' "bat cave," which is home to hundreds of the creatures.
Though none of us spied a toucan, encountered a jaguar or spotted a manatee at Biosphere Sian Ka'an, and though my friends saw more turtles at Akumal than I did, I count our Mexican wildlife-watching outings a success. When you start the day with a swim in the ocean, spend time seeking out native animals and birds and then later relive each day's adventures over tacos with good friends, why would anyone be disappointed?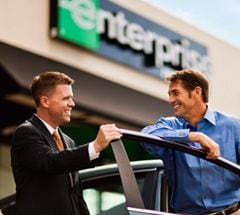 Start A Reservation
Enjoy fast and easy car rental bookings from Enterprise Rent-A-Car at one of our 7,200 branches in cities, airports and neighborhoods near you.
Reserve Now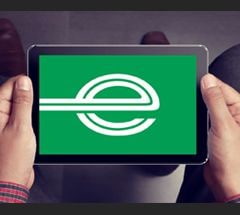 Email Offers
Don't miss an excuse to hit the road: our latest offers delivered to your inbox.
Sign Up