Picturesque South Haven Features Laid-Back Attractions
Above photo: South Haven's steel lighthouse has been operating since 1903.
Story by Jody Mitori; photos by Lynden Steele
Jody is an editor and writer who lives in Columbia, Missouri. Lynden is director of photojournalism at the Reynolds Journalism Institute.

From beaches to farmers markets, visitors celebrate the town's local treasures.
When our family of 14 went to South Haven in southwestern Michigan we found plenty of activities for the broad range of ages — 9 to 81 years old — in our group. We frequently headed to the shore and downtown, just a few blocks from the beach, for shopping, dining and picturesque views of Lake Michigan. Here are a few of our favorites:
South Pier Lighthouse
On a clear evening, you'll see a crowd gather at the beach waiting for the sun to set and the lights on the steel catwalk to glow by South Haven's iconic red lighthouse. Built in 1903 and restored in 2016, it stands where Lake Michigan and the Black River meet and is still in operation today. Walk to the end of the 1,200-foot pier, and you'll feel like you're afloat in the middle of the lake.
North and South Beaches
North and South beaches, the largest public beaches in town, flank each side of the Black River. Both have concession stands, play areas and close-up views of the boats that leave the harbor to sail on the lake. We favored North Beach because it was close to our rental house and had space for us to spread out, but South Beach has access to the South Pier Lighthouse and is by Riverfront Park, which hosts a summertime concert series. In June at the annual Harborfest, you can see mermaids, mermen and merkids line the South Beach pier for Mermaid MegaFest.
Michigan Maritime Museum
The entrance to the Maritime Museum leads to a small building with exhibits of area history and a gift shop. The museum's grounds also feature a boathouse, an annex of small watercraft, a research library and an outbuilding where you can test your knot-tying skills. You can also choose from several boat rides, including the impressive Friends Good Will, a replica of a merchant vessel built in the 1800s that was captured by the British during the War of 1812.

South Haven Farm Market
Every Wednesday and Saturday in the summer and early fall, the farmers market is set up at Dyckman Park on Phoenix Street. The gathering of more than 70 vendors features aisles of stands that display vibrant Michigan-grown tomatoes, greens and other produce and local goods. Among our favorites were Curvey Girl Soap, made with homegrown herbs, and the colorful, fruity-flavored Unicorn Poop popcorn from Hubbert's Kettle Corn stand.
Restaurants
The dining spots we visited in South Haven were all family friendly, from Bundee's Bakery and Cafe, a charming spot that serves flaky fruit pastries, to local favorite Clementine's, known for its onion rings and generous servings of steak, burgers and pasta. South Haven Brewpub is the perfect stop for pizzas, tacos and craft beer after a day at the beach. For more grown-up fare, visit Taste for one of its signature martinis or cocktails and small plates, which include the chef's choice mac-n-cheese, mushroom pate and Korean chicken barbecue.
Playgrounds
South Beach and North Beach both have playgrounds where children can take a break from swimming. Kids' Corner, an all-wooden structure with a rope swing, tire swing and boat, is a short walk from South Beach and a great place to keep young ones busy. Be careful entering the main mazelike structure; it has some tight spaces that can be challenging to navigate, especially for adults and older kids.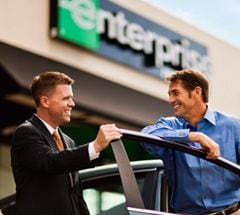 Start A Reservation
Enjoy fast and easy car rental bookings from Enterprise Rent-A-Car at one of our 7,200 branches in cities, airports and neighborhoods near you.
Reserve Now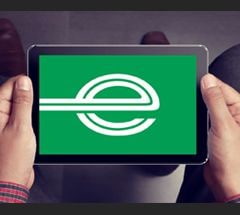 Email Offers
Don't miss an excuse to hit the road: our latest offers delivered to your inbox.
Sign Up