Genealogy Travel: The Drive for Knowledge
Story and photos by Charles Williams

Charles is the editor for Pursuits with Enterprise. Email the author.
Curiosity is all that's needed to gain a sense of self.
One hundred years ago, my great-grandfather, Hynek Dostal, helped form the country of Czechoslovakia.
As a result, President Franklin D. Roosevelt signed a proclamation making him Czechoslovakian consul in St. Louis in 1937, and Pope Benedict XV and Pope Pius XI received him in private audiences in Rome.
He had a lifetime of noteworthy achievements. But due to extended family absences and a nasty temper, I'm not sure we would have gotten along.
Such is the blessing and the curse of genealogy research. You learn the bad with the good, the disconcerting with the delightful.
To truly understand someone, it helps to travel to the places that forged their character. Heritage travel is all about going back in order to move forward — exploring family roots to enable personal growth. More often than not, these travel destinations are libraries, churches and cemeteries, not typical vacation destinations.

Journey to Spillville, Iowa
After my 93-year-old grandmother, Ludmila Vanek, died in 1996, I wanted to learn more about my own identity. She was my last link to the "Old World," one where costumes and kolaches were an important part of her Czech culture.
Growing up, I heard many stories about her father, Hynek. His nation-building efforts intrigued me, so I decided to drive to Spillville, Iowa, where he settled, to experience his early life firsthand.
I first went to Spillville — population around 350 — in fall of 1996 as part of my graduate school project at the University of Missouri. Hynek was 27 when he moved from Boršice in Moravia (now the Czech Republic) in 1898 to this small town, located in the northeast part of the state.
The town was originally settled by a German, Joseph Spielmann, whose name was misinterpreted over the years to become Spillville. Czechs began arriving in the mid-1800s, attracted by inexpensive farmland. Since then, the community has been predominantly Czech.
Spillville is a charming, historically significant town. Some travelers might say this delightful place is a needle in a haystack, or cornfield as the case may be.
It's typical Americana. A memorial bandstand pays homage to soldiers and painted murals on the sides of buildings depict famous residents, including world-famous composer Antonin Dvorak. Of course, there's a Main Street. Church Street has a church; Bridge Street has a bridge.
After settling in Spillville, Hynek taught at the oldest standing Czech parochial schoolhouse in America. His brother, Joseph, was pastor of St. Wenceslaus Church, located just across the street. Hand-built in 1860, St. Wenceslaus is a beautiful structure and the oldest surviving Czech Catholic church in America.
The cemetery surrounding the church contains ornate cast iron crosses created by a Czech artist, Charles Andera Sr. He began making them in 1875. The crosses range in height from 2 feet to 10 feet tall and have made their way to cemeteries in at least 12 states, including Alaska.
Hynek wed Anna Brzorad in the church a year after he arrived.
The more I explored Hynek's life, the more I became fascinated with Spillville, the place he first called home in America.

Anton Dvorak 
Czech composer Anton Dvorak spent the summer of 1893 here. He was director of the National Conservatory in New York and had just completed his world-famous Symphony No. 9 in E minor "From the New World." Mentally exhausted, he wanted to be among his beer-toting, polka-loving countrymen.
Dvorak stayed in a two-story building on Main Street, which is now a museum. Visitors will learn that he liked to get up at 4 a.m. and stroll along the Turkey River while listening to birds such as the scarlet tanager. Townspeople say you can hear those bird songs in his compositions. While walking, he sometimes scribbled notes in ink on his shirtsleeves, much to his laundry woman's displeasure.
After his walks, he liked to drop by St. Wenceslaus Church at 7 a.m. to play the Pfeffer pipe organ during mass. The organ is still used for services today.
Dvorak wrote two of his most popular chamber pieces while in Spillville: String Quintet No. 3 in E-flat major, Op. 97 and String Quartet in F major, Op. 96, subtitled "American Quartet."
The building where Dvorak stayed also is home to the Bily Clocks Museum. The museum houses works by Frank and Joseph Bily, two bachelor farmers who liked to make clocks when it was too cold to work the fields.
The Czech brothers never traveled more than 35 miles from Spillville but carved intricate clocks based on pictures they saw in magazines and newspapers. Their masterpiece is the American Pioneer History Clock, which is 8-feet tall, weighs over 500 pounds and took four years to build. Henry Ford offered them $1 million, a hefty sum in 1928, for the clock. They turned him down, preferring to keep their collection together in a farm shed.

Dvorak wasn't the only musician to visit Spillville. Glenn Miller, Lawrence Welk, Louis Armstrong and the Byrds all played at the Inwood Ballroom, which was built in 1922 and sits just on the outskirts of town. The building still hosts local events.
Three years after arriving, Hynek moved from Spillville to St. Louis, never to return to Iowa. As editor of the Hlas (Voice) newspaper, he helped Tomas Garrigue Masaryk and other patriots form the new country of Czechoslovakia after World War I. Masaryk would eventually become its first president in 1918.

Hynek often put personal achievements above family. Over the past two decades, I've tried to make peace with his imperfections, tried to accept that times and relationships were different back then. His work brought hope to so many who yearned for freedom in his homeland, and his impact in St. Louis, where I now live and he is buried, is apparent through newspaper articles and collective memories.
My journey of discovery that began 22 years ago continues today. I recently drove back to Spillville. Along the way, I stopped at the National Czech and Slovak Museum & Library in Cedar Rapids, Iowa, just to further nourish my roots.
Hynek's life and legacy brought me to new places and allowed me to discover interesting facets of my own life. One of them is that my history goes back to a delightful small town in Iowa, something that will always be a point of pride.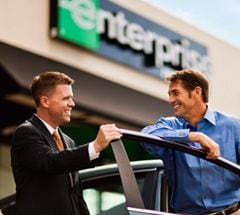 Start A Reservation
Enjoy fast and easy car rental bookings from Enterprise Rent-A-Car at one of our 7,200 branches in cities, airports and neighborhoods near you.
Reserve Now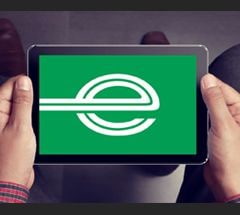 Email Offers
Don't miss an excuse to hit the road: our latest offers delivered to your inbox.
Sign Up