A Family of 14 Reunites in South Haven, Michigan
Story by Jody Mitori; photos by Lynden Steele

Jody is an editor and writer who lives in Columbia, Missouri. Lynden is director of photojournalism at the Reynolds Journalism Institute.

A personality fueled get-together brings out cameras, spreadsheets and Moscow Mules.
I woke up at 5:45 a.m. to my aunt yelling: "Get the dog out of there!"
It was the first morning of a weeklong stay in South Haven, Michigan, with my family. Fourteen of us had arrived the night before: my mother, brother, sister and brother-in-law, aunt and uncle, two nieces, my niece's fiance, my husband and three children, and myself.
That morning, my uncle had thrown their small pup Bebe on the bed, and I could hear that my aunt was not happy. Vacation had officially begun.
For nearly 20 years, my family has vacationed annually together at beach houses, all of us convening in one place. Even with our large number and age range — 9 to 81 years old — we all share a love of food, games and travel. When several of us lived on the East Coast, we would take a road trip to Delaware. Now most of us call Missouri home, and we've shifted our getaway to western Michigan, about a seven-hour drive from St. Louis. After staying in Saugatuck, Michigan, for the past several years we were ready to try something new. We opted for South Haven on the suggestion of friends and found the perfect house to accommodate our group.
This year, several of us have had big life changes: health problems, new jobs, an engagement, a retirement and relocations to new cities. Everyone needed a break, and South Haven was the perfect place to find it. The sky was mostly cloudy and the temperatures were in the 60s in June, but we didn't mind. The peonies and irises were in bloom, the dogwoods were flowering and the beach was nearby. The downtown shops and restaurants were just a short drive away.
As we settled into the week, we also settled into our familiar roles. My mom is the matriarch, the voice of reason amid the chaos. My sister is an engineer and the primary planner of the group. Last year, she gave us labeled water bottles and reminded us all to bring them this summer so that we wouldn't dirty so many glasses. In past years, she led the charge on where we would eat dinner and, if we stayed in and cooked, what we would prepare and what the grocery list should be.
My brother, a recently retired engineer, tracks our spending on a spreadsheet. He's also the game master, bringing new titles for us to play each year, including the easy-to-learn Sushi Go! and the more involved Pandemic. My kids especially enjoy playing games with their aunt and uncle and the "big kids," my nieces who are in their 20s. My brother-in-law, yet another engineer, has long been called "Beverage Man" for his knack for making strong coffee and his love of microbrews.
My uncle, a law professor and amateur photographer, usually works throughout our vacation. When he's not on his laptop, he likes to take tight, close-up photos of family members. As he focuses his camera, he commands, "Put your heads closer together! Closer! Look at me!" I untagged photos of my giant, grimacing face on his social media feed throughout the week.
My aunt, also a lawyer, spends most of her time reprimanding my uncle.
With so many of us, we often break off into different interest groups. I enjoy running, so I started many mornings with a jog, one of the best ways to explore a new place. This year, my 9-year-old son joined me on quick jaunts to North Shore Beach along Lake Michigan, where we saw the town's iconic red South Pier Lighthouse. Our mornings gave us a rare chance to spend one-on-one time together, while he explained his strategy for a new video game or asked me what superpower I wanted most. ("Speed," I replied, huffing.)
South Haven is a harbor town, and the downtown is located near where the Black River meets Lake Michigan. We enjoyed the short walk from the marina to the downtown shops and restaurants. The three-screen Michigan Theatre is especially convenient and inexpensive. My mom, aunt and niece kindly took my three kids to see new movies there while my husband and I had the rare evening out for cocktails at Taste, a martini bar. Ah, the advantages of traveling with family!
Our annual vacations always feature a trip to the beach. Lake Michigan was frigid this visit, but my older son and a friend, oblivious to temperatures as only teenagers can be, swam into shoulder-deep water. In the meantime, my daughter practiced gymnastics on the shore and my younger son built a sand fort. We warmed up at nearby South Haven Brewery with tacos, wraps and pizzas.
The adults also had a chance to enjoy the beach. One night, nine of us took advantage of the clear skies and walked to Oak Beach to watch the sunset on the lake. For nearly a half-hour, we saw the sky turn from light blue to radiant pink to dark purple. The scene was tranquil, except when my uncle directed his subjects. "Closer together! Put your heads closer together!"
For Father's Day, we went to Clementine's, a local favorite that fills up fast. The 14 of us waited at the bar with a round of Shirley Temples for the kids and Moscow Mules for the adults. For dinner, I had a plate of pan-fried walleye, but the biggest hit of the night was their famous crispy onion rings, stacked tall on a wooden peg. We toasted the dads at the table, and after we all took a drink, my husband made one more tribute. "To those who aren't fathers but are helping raise kids," he said. We could all raise a glass to that.
As we packed up on our final night in South Haven, we said farewell to Lake Michigan. Next summer we're all meeting in a new city, Huntsville, Alabama, my sister and brother-in-law's new hometown. Maybe we'll get new water bottles.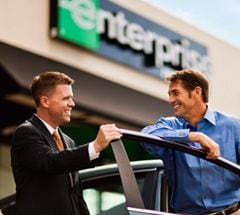 Start A Reservation
Enjoy fast and easy car rental bookings from Enterprise Rent-A-Car at one of our 7,200 branches in cities, airports and neighborhoods near you.
Reserve Now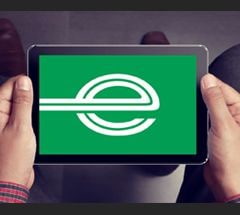 Email Offers
Don't miss an excuse to hit the road: our latest offers delivered to your inbox.
Sign Up