Story by Connie Gelb Otteman; photos by Scott Otteman and Shawn Otteman

Connie is a freelance writer, photographer and English teacher based in Washington, D.C.

For the past 25 years, Connie Gelb Otteman's family has crisscrossed Colorado's high country from the Front Range to the San Juans on a mad mission to climb all 58 14,000-foot peaks.
I was clinging to a boulder just below the summit of my first fourteener, swearing at my new husband. An expert skier, sailor and occasional marathoner, I was eager to help Scott finish climbing all of the 14,000-foot peaks in Colorado – his longtime personal goal. But now, on my honeymoon, I was frozen with a fear of heights. Scott grabbed my waistband and moved me several inches higher. He did this again and again until I crawled my way to the top of Mount Yale.
When I reached the summit of my first fourteener, Scott pulled a small bottle of champagne from his pack. He popped the cork, and we toasted our new life together as we admired the 360-degree view. That was a quarter century ago, when I was brand-new to the mad mission to "bag" all of Colorado's fourteeners.
Colorado has the highest concentration of fourteeners in the United States, with 58 peaks over 14,000 feet. These peaks are spread out over seven mountain ranges throughout the state.
Scott has been climbing these mountains with his family since he was a boy growing up in Fort Collins, Colorado, in the 1970s. He summited his final fourteener in 1997, a few years after we were married.

Team Effort
Our exuberant son, Daniel, learned to inline skate at 2, biked at 3, skied at 4 and played team sports at 5. Scott decided to re-climb all 58 fourteeners with Daniel after he turned 6. Sidelined by an injury in 2007, I became part of the cheering squad, enduring white-knuckle Jeep rides, meeting climbers at trailheads and buying provisions. Extended Otteman family and friends in Colorado also helped Scott and Daniel in their quest to bag the peaks.
Climbing fourteeners brought three things together for the father-son team: building respect for nature, challenging yourself and reconnecting with family. "Daniel thrived in the mountains and wanted to climb every summer, so it became a father-son project that allowed us to bond in a way that you couldn't do if you're just living the city life," Scott says.
The fourteener quest also offered a chance to escape the video game culture that our family knows too well. Although Daniel suffered from headaches and nausea when he first started climbing, he outgrew mountain sickness as he got older. "Climbing fourteeners teaches you how to persevere through your own struggles," he says. "And it was also a lot of fun. You can go really fast glissading down a snowfield!"
With Scott's extensive experience, I trusted him to climb responsibly with our son. He showed Daniel how to double-check his summit pack, dress in layers, read a topo map, locate trail markers, pitch a tent and use an ice ax to self-arrest. While I had always huffed and puffed my way to the summit, Daniel practically ran up the peaks like a baby mountain goat. I would listen proudly as Daniel recounted the highs and lows of each climb.

Road Warriors
Over the next several years, our family crisscrossed Colorado from Uncompahgre Peak in the San Juan Mountains to Longs Peak in the Front Range. Accessing fourteener trailheads can be difficult. Climbers usually drive up a peak as high as possible, as long as they leave at least 3,000 feet of elevation gain needed to qualify as a fourteener climb.
When Scott and his brother were kids, they would race down the mountain to the car to see who could reach the cooler first. "And now Daniel does that with his cousins," Scott says. "They get to the car and blast the radio and guzzle soda on the tailgate before the slowpokes hobble down the trail."
The fourteeners are ranked by difficulty from "easy" Class 1 climbs like Handies Peak in the San Juan Range to very difficult Class 4 ascents such as Capitol Peak in the Elk Range. As Scott had planned, he and Daniel tackled the "easy" peaks before attempting difficult ones. During their Class 4 climbs, I would wait anxiously for their text message letting me know that they had made it down safely.

Never Give Up
Daniel and Scott attempted to climb Capitol Peak in 2016, but nasty weather forced them to turn back. They were successful the following summer, despite a hailstorm that seemed to come out of nowhere. The group hunkered down below the narrow knife edge before a window of blue sky enabled them to cross and summit safely. Daniel climbed Mount Wilson, his 58th and final fourteener, the summer before his senior year of high school. It had taken them 11 years. Scott's double-whammy feat stretched out over nearly half a century.
After working as a journalist in the nation's capital through five administrations, my husband now carries a business card that features a peak superimposed with the John Muir quote, "I must get out into the mountains to learn the news."
The fourteener quest helped Scott and Daniel forge a strong father-son bond through shared exposure to physical and mental challenges. In addition to surmounting the academic demands of college, Daniel has his sights set on climbing 22,841-foot Aconcagua, South America's highest peak. After decades of hiking, Scott may join me on the cheering squad.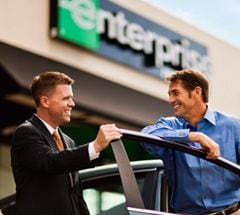 Start A Reservation
Enjoy fast and easy car rental bookings from Enterprise Rent-A-Car at one of our 7,200 branches in cities, airports and neighborhoods near you.
Reserve Now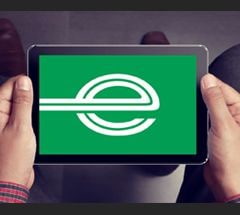 Email Offers
Don't miss an excuse to hit the road: our latest offers delivered to your inbox.
Sign Up