Snowshoeing in Rocky Mountain National Park
Above photo: From left: Theo, Melissa, Elijah and Joel Love
Story and photos by Brad Clement
Brad is a photographer and filmmaker specializing in mountaineering and wilderness adventure. He is based in Boulder, Colorado.
The Love family embraces winter in Colorado to experience a new adventure.

"This feels really weird, in a really good way!" And with that, 9-year-old Elijah Love began his first snowshoeing adventure. Along with his younger brother, Theo, and parents Melissa and Joel, Elijah was also experiencing Rocky Mountain National Park in winter for the first time.
Located roughly 40 miles northwest of Boulder, Colorado, via a scenic drive on U.S. Highway 36, Rocky Mountain National Park is one of the country's most accessible, beautiful and popular parks within the overall National Park System. During the busy summer season from June to early September, the park can attract nearly 900,000 visitors a month. From December to February, however, when those numbers drop to about 100,000 a month, the park offers a unique, intimate experience.

The pleasure of winter in the park is a well-kept secret. Even Melissa Love, who has spent her entire life in Colorado, had never visited the park in winter until the family snowshoeing trip.
"I'm blown away by the beauty, the peace and quiet, the magic of winter here," said Melissa as she strapped on her snowshoes and carefully helped her boys do the same. The Loves, who are active and accomplished rock climbers and outdoor enthusiasts, decided to try snowshoeing as a way to bond as a family and pass on an appreciation of nature and exploration to their children.
During the summer, a well-designed and maintained trail system leads visitors through the park. Once colder weather begins to take hold, those trails are covered with several feet of snow, creating ideal conditions for snowshoeing. Intrepid travelers can even explore off-trail and make their own adventures, floating along on the wide snowshoes that keep them from sinking into the deep snow.
While Melissa and Joel watched over the two boys, Elijah and Theo began to get used to the unusual new devices on their feet. They didn't take long to adjust, however, and were soon romping and playing in the snow and leading the way on the trail for their parents. Prepared for cold temperatures with a full array of hats, mittens, gloves and coats, the Loves soon found the classic Colorado sunshine provided a decent level of warmth, even with so much snow on the ground. The weather was so manageable, in fact, that the Loves discovered they could travel without gloves or big down jackets.

Without having to compete with crowds, the Loves were able to hear the crisp snow crunch under their feet and feel the gentle winter breeze on their faces. They even crossed paths with tracks from foxes, elk, snowshoe hares and other animals that call the park home. The quietness of winter makes it one of the best times to observe wildlife within the park. But, of course, the boys were equally interested in looking at their own tracks in the fresh snow.
The park is easy to access all times of the year, with the most popular entrance located through the Beaver Meadows gate, just a few miles outside of Estes Park, Colorado. The visitor center is open year-round, and excellent road maintenance and snowplowing services operate throughout winter, with parking lots and trailheads accessible across the park. As for snowshoes, if you don't already own a pair, no problem. Several outdoor gear shops in Denver, Boulder, Fort Collins and Estes Park offer rentals.
After a couple hours of snowshoeing, the boys were ready to head home. For Melissa and Joel, the opportunity to have fun with their kids outdoors was a wonderful way to spend a winter day. "I think most people equate winter in Colorado with ski resorts, but there is so much more out there," Melissa said. "And, wow, the snowshoeing was much easier than I thought it might be."
After a welcome cup of hot chocolate from the waiting thermoses in their car, the Loves packed up and began the drive home. This trip may have been their first visit to Rocky Mountain National Park in winter, but it certainly won't be their last.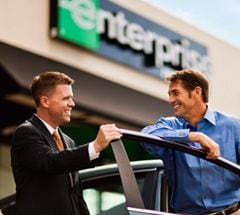 Start A Reservation
Enjoy fast and easy car rental bookings from Enterprise Rent-A-Car at one of our 7,200 branches in cities, airports and neighborhoods near you.
Reserve Now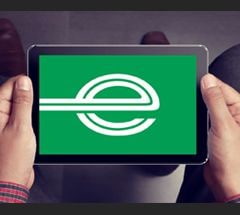 Email Offers
Don't miss an excuse to hit the road: our latest offers delivered to your inbox.
Sign Up