Winter Weekend Activities in Colorado
Story and photos by Brad Clement

Brad is a photographer and filmmaker specializing in mountaineering and wilderness adventure. He is based in Boulder, Colorado.
Cold weather creates chances for unique family adventures.
To most people, winter in Colorado means skiing. But the Centennial State has a wide world of cold-weather adventure to offer all ages, abilities and ambitions. These are three of my favorite activities, all of which can be found a short drive from wherever you find yourself in Colorado.

Dogsledding
Imagine leaving Denver, driving down a beautiful highway toward the snowcapped mountains and the scenic Fraser Valley. When you arrive at Dog Sled Rides of Winter Park, just outside Winter Park, Colorado, you open the car door to the sound of howling, barking and general excitement. The helpful mushers, or sled drivers, prep you with information, make sure you are comfortably seated in the sled and then — bam! — off you go. During a 45-minute ride, across 5 to 7 miles of a beautiful, snowy wilderness trail, the dogs take you on an amazing journey where you may even encounter a porcupine or a moose. The dogs seem to thrive on the journey and the mission. Upon returning, everyone has time to mingle with the dogs, mushers and owners of the operation. You can find this unusual opportunity close to all major ski resorts across the state.

Fat bikes
Essentially mountain bikes with fat tires, fat bikes are a growing trend in snowy states. The fat tires allow easy travel over snow-covered trails, like snowshoeing on a bike. We met Paul Previtali at High Gear Cyclery just outside of Vail, Colorado, and he set us up with rental bikes and directions to the best nearby trails. High Gear Cyclery and other providers can also meet you at the trailhead with ready-to-go bikes. Fat bikes are found throughout Colorado, with trail opportunities ranging from urban to true wilderness. Fat biking is an easy and fun option for getting outside during winter months.

Ice climbing
Imagine jumping on a giant 100-foot-tall ice cube that is just as slippery as the ice from your freezer and vertically inclined. Now, imagine a wonderful blend of mental and physical exertion as you methodically work your way up the ice cube with spikes on your feet and axes in hand. That's ice climbing. It can be an exciting way to experience some of the most incredible spots Colorado has to offer, from the ice formations themselves to historic cities and gorgeous winter drives. The state's climate is a unique mix of cold nights and warm, sunny days, which combine to create great ice climbing conditions. More importantly, Colorado is home to some of the oldest, most respected mountain guide services in the world and several ice climbing festivals and ice parks. If you want to swing tools into frozen water but don't know where to begin, the annual Ouray Ice Festival, the state's largest, offers surreal climbing with expert instruction. If you are looking for an off-the-beaten-path experience, check out Lake City Ice Park. Vail, Breckenridge and other very popular areas also offer wonderful climbing opportunities. Need a guide? Contact Colorado Mountain School to find classes and instruction statewide.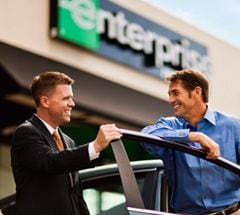 Start A Reservation
Enjoy fast and easy car rental bookings from Enterprise Rent-A-Car at one of our 7,200 branches in cities, airports and neighborhoods near you.
Reserve Now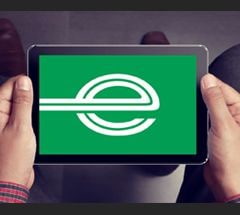 Email Offers
Don't miss an excuse to hit the road: our latest offers delivered to your inbox.
Sign Up